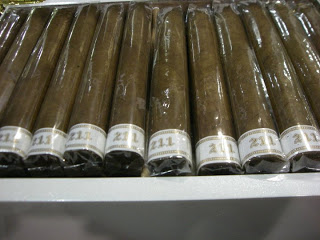 Esteban Carreras 211
Two years ago, Esteban Carreras was a virtual unknown among cigar enthusiasts. Since then, slowly but surely I've seen Esteban Carreras cigars appear in more and more retail shops. This is with good reason – these are some of the most consistent and best made cigars available on the market. In 2010, two Esteban Carreras cigars placed in my Top 30 Cigars of the Year and in 2009, the Esteban Carreras Habano Maduro placed at #3. This year at IPCPR, Esteban Carreras unveiled their latest creation – the Esteban Carreras 211.
The 211 follows the Esteban Carreras 5150 and 187 cigars that were released last year. These cigars were code-named after police codes, and the 211 follows suit (it's the police code for robbery).
As for the blend, the cigar features Nicaraguan binder and Nicaraguan filler. Esteban Carreras have told me that the wrapper is the same profile as what is used on the Davidoff Millennium – which is an Ecaudorian Sun-grown hybrid.
For retailers, this stunning display box will be made available to fill with the 211s – this also follows what was done for the 187 and 211.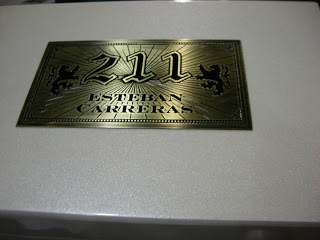 Display box for the Esteban Carreras 211
Here is my detailed assessment of the Esteban Carreras 211.