Oliveros Cigars is proud to announce the launch of a new company, Boutique Blends Cigars, LLC on March 1, 2012. The new company underscores the refocused vision on providing the best premium, boutique cigar lines on the market today. Current lines include Swag Cigars and Aging Room Small Batch cigars.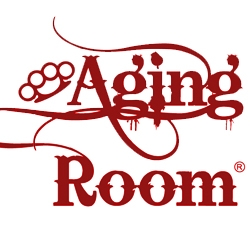 Miami, FL, February 29, 2012 — Oliveros Cigars launches Boutique Blends Cigars.
Oliveros Cigars launches Boutique Blends Cigars.The new company will focus
exclusively on the production and distribution of boutique brand cigars, including the Swag Puro Dominicano and the Aging Room Small Batch Cigars.
The project started at the end of 2010 with the introduction by Oliveros Cigars of the now popular Swag Puro Dominicano which is blended using only tobaccos from a single farm in Santiago, Dominican Republic. Dominican cigars are well known for their aroma and flavors but using new growing techniques and a variety of Habano Cuban seeds, the Swag line delivers a more complex and balanced smoking experience, with character and bold body found until now only in Nicaraguan and Central American cigars. The Swag was selected as No.1 Buy of 2011 by Cigar Insider receiving high ratings as well as inclusion in the Bargain Cigars of 2011 by Cigar Aficionado magazine.
At the end of 2011, Oliveros also introduced the Aging Room Small Batch M356 blend. The Aging Room is blended using a small batch of extra aged Dominican grown Habano. The blend M356 delivers a very robust and bold cigar with a full body and full of complexity. The Aging Room Small Batch, quickly received great reviews from consumers and experts alike and was the highest rated cigars of 2011 by Cigar Insider. The Aging Room Small Batch was also selected as one of the Top 25 Cigars of 2011 by Cigar Aficionado.
The official announcement of the introduction of Boutique Blend Cigars was made on February 21, 2012, in a reception in Santiago, Dominican Republic, where tobacco retailers and consumers were participating in the Pro Cigar, a festival that is intended to promote the premium cigar industry in the Dominican Republic. The occasion also marked the 10th anniversary of Rafael Nodal, Dr. Alina Nodal and Hank Bischoff opening their first premium cigar distribution company.
"With the introduction of Boutique Blends Cigars, we will exclusively focus on the creation of more exciting and complex blends," said Rafael Nodal during the official announcement. "We are not producing cigars for everyone, we are introducing new blends for educated consumers that are looking for cigars with complexity and character," added Rafael. "If you are looking for the same boring, flat and one dimensional cigar, I am sorry to say, Boutique Blends are not for you," concluded Rafael Nodal.
Boutique Blends will introduce a new Aging Room Havao Connecticut in April of 2012, and a new Aging Room Small Batch Sumatra Quattro Prensado at the IPCPR trade show in Orlando, Florida.
For more information about the Boutique Blends Cigars please contact Hank Bischoff at Hank@BoutiqueBlends.com
Boutique Blends Cigars
5951 NW 173rd Drive
Suite 8
Miami, FL 33015
Ph: [305] 557-6919
www.BoutiqueBlends.com
Source: This press release was re-printed with permission from Rafael Nodal of Oliveros Cigars.