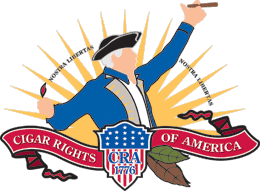 We need President Obama's support to prevent the FDA from moving ahead to regulate the premium cigar industry.  This is as important as when you have signed the HR 1639 and S 1461 petitions. The following is a petition that has been created.   We are asking all cigar enthusiasts to fill this out.  You will need to create a Whitehouse.gov account if you don't have one.
Click here to sign the petition.
Below is the text of the petition:
we petition the obama administration to:
Not Allow The FDA To Regulate Premium Cigars
Dear Mr. President:
The FDA is considering the creation of regulations for the premium cigar industry. These regulations will jeopardize over 85,000 American jobs, destroy America's "mom & pop" premium cigar retailers & manufacturers, and risk over 250,000 jobs in Latin American that produce cigars, impacting the economic/political stability in the region.
We hope you will stand up for small businesses that dot Main Street America & recognize that premium cigars are enjoyed by adults, are not addictive and therefore do not conform to the Congressional intent of the Family Smoking Prevention & Tobacco Control Act.
Tell the FDA to leave our premium cigars alone. With this nation's more pressing issues, harming my simple ability to enjoy a cigar should not be a priority of the government.