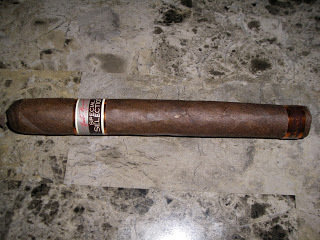 Miami Cigar and Company has published on their company blog that the limited production Danno will be making a return in 2012. The Nestor Miranda Special Selection Danno 2012 marks the third release cycle of the Danno series. The Danno 2012 will be showcased at the 2012 IPCPR and features a new blend.
The Danno series was launched back in 2009 with the Nestor Miranda Special Selection 20th Anniversary Danno. The cigar commemorated two things: 1) The 20th Anniversary of Miami Cigars; 2) Danny Miranda, the late son of Miami Cigars President Nestor Miranda. The 20th Anniversary Danno featured was a 7 x 56 and had two wrapper options – a Nicaraguan Habano Rosado and a Nicaaguan Habano Oscuro
In 2010, a second Danno was released. The Nestor Miranda Special Selection Danno 2010 would also be a 7 x 56 Double Corona, but this time would also feature a Nicaraguan Habano Oscuro wrapper. A retail-exclusive version of the Danno 2010 was produced for Buckhead Cigar in Atlanta, Georgia called the Nestor Miranda Special Selection Danno 2010 Buckhead Edition. This would use the same blend as the Danno 2010, but utilize an Ecuadorian wrapper.
For the Danno 2012, this time a San Andres Mexican wrapper will wrap the 7 x 56 Double Corona There have been no other specifics released around the binder and filler composition, but considering the Garcia family is producing this cigar, it is expected to have a Nicaraguan focus. The blog also mentions that additional ligero has been added to the blend to give it some more strength.