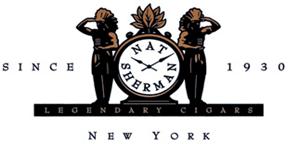 July 13, 2012 (New York, NY) –
Nat Sherman, offering an iconic collection of premium tobacco products
and upholding a service-centric approach to business, announces the
appointment of Ike Karipides as Director of Premium Cigar Sales.
Karipides' appointment is effective immediately and he will be reporting
directly to Michael Herklots, Executive Director of Retail and Brand
Development. The announcement was made by Joel Sherman, President and
Chief Executive Officer of Nat Sherman.
"We
are thrilled to have Ike join the family. He has a profound passion for
service that complements our multi-generational commitment to
excellence," says Joel Sherman. "Ike's appointment underlines our
dedication to our customers and the cigar industry."
In
the newly created role, Karipides is responsible for managing the sales
efforts for the family-owned tobacconist's premium cigars to partner
retailers throughout the United States. Karipides brings experience and
expertise in sales and marketing, promotions, special events and new brand development with him to Nat Sherman.
"I've
always been drawn to family owned businesses," says Ike Karipides. "I
am excited to join the Sherman family, playing an active role in
building upon Nat Sherman's storied legacy."
With over 15 years of experience in the cigar industry, Karipides
most recently served as Regional Sales Manager for Miami Cigar &
Company. Karipides' previous experience also includes serving as a Brand
Developer for the House of Oxford and General Manager for Barclay Rex
Cigar and Tobacco. He has nearly grown up in the cigar business and
entered into the field as a retail cigar sales associate while attending
college.
"I've
had the opportunity to work with Ike in many capacities over the years
and during this time I've witnessed the profound passion and tremendous
respect that he has for the cigar industry. I am excited to have Ike on
board to spearhead our premium cigar sales efforts," says Michael
Herklots. "Ike's addition to the team as Director of Premium Cigar
Sales supports Nat Sherman's commitment to working closely with our partner retailers and building those relationships for the long term."
Beyond
the cigar industry, Ike gained valuable leadership skills and
international experience with IC International as Vice President of
International Sales and Marketing. Karipides
grew up in Cleveland, Ohio but has made New York his home since
attending and graduating from Fordham University where he earned his
Bachelor's degree in Economics.
About Nat Sherman:
Tobacconist to the World since 1930, Nat Sherman offers an iconic collection of premium tobacco products, from flavorful hand-rolled cigars to all natural tobacco cigarettes. Nat Sherman maintains
a tradition of passion and creativity by offering unique blends of the
world's finest tobaccos. Owned and operated by the third generation of
the Sherman family, Nat Sherman is committed to authenticity, quality
and customer service. The universe of Nat Sherman comes to life in the company's Flagship Townhouse store on 42nd Street just off 5th Avenue in Manhattan. www.NatSherman.com
Source: This press release was sent to Cigar Coop via Evins Communications Ltd. Cigar Coop will post press releases as a service to all cigar companies
that choose to send Cigar Coop press releases.