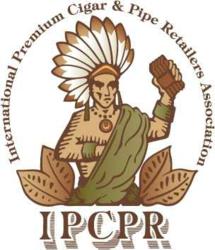 Welcome to our 2012 IPCPR Trade Show Preview. During the month of July, we have provided a deep preview of the cigar industry's biggest event – the 2012 IPCPR Trade Show. The Trade Show begins on August 2nd. During the month, we provided some features of what to expect and not expect once the trade show begins. Today in the final installment of this series we continue our look at some of the companies who will be at the trade show and get a glimpse into what to expect or not expect.
Before we begin this installment, Cigar Coop would like to thank the IPCPR for allowing us to provide media coverage into the upcoming trade show. We appreciate the opportunity to do this, and we're committed to letting our loyal readers know of the happenings and as well as positively represent the industry. We also would thank our readers for their continuing support. We expect do many post-show installments.
The following are companies we did not cover in Part 4a. As with our last installment, our goal here is not to break any exclusive news, but present a synopsis into some of the key companies and what their plans are. There are some instances where we make a guess and we will note that accordingly.
Alec Bradley
I'm expecting if orders are being taken for Fine and Rare 2012, they will sell out pretty quickly. I'm thinking Fine and Rare might now be the most sought after cigar at the 2012 trade show by retailers. Alec Bradley said in the Red Badge Report that there will be a 2012 Fine and Rare. This cigar appears to be a torpedo vitola. The recently released Alec Bradley American Sun Grown will be on display. I'm sure Alan Rubin and his team have some additional surprises planned.
Alec Bradley has mentioned they will run a live feed of their booth on their web-site.
Altadis
The recently released Montecristo Epic and Romeo have made headlines. There is no doubt Altadis has had a strong 2012 and it appears the company is poised for more. Halfwheel reports plenty of activity with Altadis will take place at the show. so these guys won't be quiet at the show.
Davidoff
Things have been quiet at Davidoff as far as IPCPR Trade Show launches go. Room 101 Cigars and Camacho Cigars will be a part of the booth. With the recent announcement of a forthcoming Mike Ditka line of cigars, Camacho may have some buzz – especially if the coach makes an appearance in the booth (it has only been mentioned he will be at the Davidoff black-tie dinner).
Davidoff did recently announce the Gigantes (5 1/2 x 56) line extension to the Puros D'Oro line, so that will be showcased.
There will be some buzz around Davidoff's Golden Band Awards. These are a series of awards that are being targeted for Davidoff Retailers. These will be presented at a special event on August 4th.
Finally, Davidoff won the 2011 award for the best booth, so it will be interesting to see what happens this year.
Drew Estate
If you have ever been to a Drew Estate Trade Show, no doubt this is the busiest booth at the show. The theme of the booth is always something to look forward to. In 2010, Drew Estate set up their booth in the form of a shoe store complete with custom sneakers. That booth ended up winning an award for the best booth. Last year a similar theme was used, but women's shoes and cigar molds were put in place of the sneakers.
Drew Estate President Steve Saka has stated the next Liga Privada Unico Serie blend, the Papas Fritas will be showcased the 2012 IPCPR Trade Show. The other buzz will most certainly be around the new Herrera Esteli (name reported by our friends at Cigar Brief) that was blended by Willy Herrera.
General Cigar Company
Other than the announcement of the CAO Concert, announcements by General seem to be being held off for until the 11th hour or the show itself. Recent activity on twitter indicates General is preparing to make some major announcements. The big announcement thus far has been a new brand joining the General Cigar Company family called Foundry.
Graycliff Cigar Company
After a quiet previous years, Graycliff is unveiling two new blends The Graycliff Silver will be a premium offering while the Graycliff B-cuz will be a value priced offering. Graycliff has also returned to G. Distributors to handle their U.S. distribution.
Elogio Cigars
This boutique company became one of the rising starts at last year's IPCPR Trade Show. There has been a hint on their facebook page of a new cigar, but no details have been disclosed. The possibility exists this cigar could be showcased at the trade show.
Espinosa Cigars
Erik Espinosa, formerly of EO Brands has formed his own company. He has brought the Mucielago and 601 brands into his portfolio. However all eyes will be on his new cigar – the Espinosa. Espinosa indicated on an interview with Kiss My Ash Radio that he expects to meet demand to open up new accounts at IPCPR.
Gurkha Cigars
It appears that Gurkha will unveil three cigars. The first is the Gurkha Cigars 125th Anniversary Cigar commemorating the brand's 125th anniversary. The second; the Gurkha Ghost, appears to be a tube offering, but little is known about the blend. Finally under the East India Trading Company umbrella, a second blend joins that line with the Red Witch.
Illusione Cigars
The long awaited Ultra OP and Singulare 2011/2012 were shipped prior to the show. The only hint we have seen is a a facebook post that indicates two potential new lines. However, there has been no confirmed information.
Kristoff Cigars
Kristoff Cigars President Glen Case has said that there will not be any new launches at the 2012 IPCPR for his company. He will focus on his company's 9 lines at the trade show.
La Flor Dominicana
This week details from La Flor Dominicana were released about their IPCPR offerings. This includes the new Oro line that will consist of two parejos (a natural and maduro) and a chisel vitola. LFD will also release the Limitado V. Other items include another release of the Colorado Oscuro and line extensions to the Double Ligero in tubos.
Miami Cigars/La Aurora Cigars
This could be one of the busiest booths at the show as they are showcasing a lot of new cigars.
There are three releases planned from La Aurora Cigars. Miami Cigars handles distribution for La Aurora. First up is the return of the La Aurora Cien Anos. This was a cigar released in 2003 to commemorate La Aurora's 100th Anniversary. Not only does the blend make a limited run return, but there will be a special maduro version. La Aurora is also releasing the Fernando Leon cigar. This cigar is a tribute to La Aurora President Guillermo Leon's father. Finally, La Aurora will release the La Aurora Preferidos Diamond. This cigar will have Connecticut Broadleaf wrapper with a maduro binder.
Under the Miami Cigars' umbrella, La Sirena will add a new blend with the launch of the Merlion. This cigar is also being made at the La Aurora factory and has been pre-launched in Chattanooga, Tennessee prior to the show. The Anoranza marks a new line under Miami Cigars and is a Nicaraguan puro.
Under the Nestor Miranda umbrella will be three cigars. First up will be the Nestor Miranda Grand Reserve 2012. This is a follow-up to 2011's Nestor Miranda Grand Reserve. Secondly, the Nestor Miranda Special Selection Connecticut will be the first of the Nestor Miranda cigars to utilize a Connecticut Shade wrapper. Finally, the Nestor Miranda Danno 2012 will be the latest cigar to join the Danno series – this one using a San Andres wrapper.
My Father Cigars
The Jaime Garcia Reserva Limited Edition 2012 has shipped. The Jaime Garcia Reserva Especial Limited Edition 2012 was actually a Connecticut Shade version of the Jaime Garcia Reserva Especial Limited Edition 2011 – which used a Connecticut Broadleaf. The Connecticut Shade version was included as a bonus cigar with a box of the Connecticut Broadleaf Jaime Garcia Reserva Especial Limited Edition 2011.
My Father Cigars is expected to debut the long-awaited La Duena. This is the cigar blended by Tatuaje's Pete Johnson. It is intended as a tribute Janny Garcia (daughter of Don Pepin Garcia)
Padron Cigars
While Padron Cigars has been quiet before the show, this is pretty much the norm for them. However, I do expect some activity at their booth. Most notably, I would expect something to be showcased around the Padron Family Reserve 48th/86th. The name is probably as much a mystery as the cigar itself. Last year, Padron opted to call the Family Reserve 47th the 85th to honor Jose O Padron's 85th birthday.
Earlier this year, Jorge Padron announced plans for the Padron 1964 Anniversary No. 4 – a 6 x 60 version of the blend. Things have been quiet since then, but this could be the opportunity to unveil it.
Perdomo Cigars
Two major launches by Perdomo include the large ring gauge line, the Grand Cru 2006 – featuring a 2006 vintage crop of tobacco. Also making its debut is the box-pressed Perdomo 20th Anniversary. Our friends at Cigar Brief has information about another new line called Bugatti. However the big question of many people's minds is when the Perdomo Conmemorativo will be launched?
Pinar Del Rio
Earlier this year, Abe Flores moved his factory into the new PDR Cigars Factory in Tamboril, Dominican Republic. Earlier this year he launched habano and maduro versions of the Small Batch Reserve and Flores y Rodriguez lines. While these lines will be showcased at the show, Pinar Del Rio will also showcase the new A. Flores 1975 Serie Privada (maduro and natural) as well as a new Salomon being added to the Liga Especial Reserva Superior line.
Rocky Patel Premium Cigars
Along with Miami Cigars, Rocky Patel Premium Cigars has a lot of activity in terms of new releases. There will be six new lines and a new box-press line extension to the Rocky Patel Vintage 2003 Cameroon. The new lines include:
Rocky Patel will be doing some live video streaming from the show around their accessories line.
Torano Family Cigars
Torano Family Cigars will showcase three items. First up, the recently released Master Maduro by Carlos Torano will be on display. There will be another new blend that will be launched called Salutem. Finally, an LFC vitola is bring introduced across several lines (Loyal, Master, Exodus 1959 – 50 Years, and Vault). This vitola will be a 4 1/4 x 60 vitola – fitting right in with a trend we identified around both shorter and thicker cigars in our IPCPR preview.
Viaje Cigars
Viaje Cigars always keeps things under wraps. Through facebook, the company has dropped hints of what is coming at the show.
Over the past few months, Viaje has mentioned the new Honey and Hand Grenades (HHG). This will be released at the show in three vitolas, and Viaje has said there will be 300 boxes of each size made.
Viaje President Andre Farkas posted a picture of a 2012 version of the Satori. This one is called the Satori Edicion Limitada and Farkas indicated in the photo comments this would be making an appearance at the trade show. There were no specific details posted on this.
Farkas has also posted some hints of a new Viaje 5th Anniversary Cigar. Details about the blend have not been posted.
Finally, Farkas also posted a Viaje Oro Collector's Edition. Not much
information other than its a new size and it will come 25 per box. In the photo comments, Farkas said: "…this happens to be something I
designed specifically for the collectors. There will be more of HHG
and 5th Anniversary to go around. Please remember, Viaje is 100% small
batch. This is one of our core principles. We dont mass produce cigars." There is no specific information on the size or the blend.