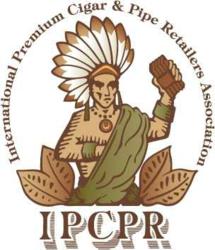 It's August and the start of the month marks the International Premium Cigar and Pipe Retailer's (IPCPR) Association Trade Show. We have been fortunate as the IPCPR is allowing Cigar Coop to provide coverage. We thank the IPCPR for allowing Cigar Coop to participate and bring our readers in-depth coverage of the show, and we pledge to work hard and provide honest reports.
Recently, we formally documented a mission statement at Cigar Coop.
Mission: Our goal to to provide cigar enthusiasts with
comprehensive and honest assessments of cigars in the industry. We
pledge to keep our readers informed in a timely fashion with the latest
happenings in the cigar industry and around cigar legislation. We will
carry out our activities with utmost respect to the cigar industry as a
whole.
This is how we will cover IPCPR – in the guidelines of that mission statement. We might not be first all of the time, but we will make every attempt to try to get it right. We won't leak information and won't be looking to make shock waves. We will share information to keep our readers informed.

Respecting the industry as a whole will be paramount to our IPCPR activities. We recognize this is a trade show. Manufacturers are there to take orders and retailers are looking to buy, and we will respect this.. We look forward to seeing many of the online media folks out there. We like to look at them as co-opetition. Sure we all compete, but I think that competition strives us all to do better. In reality, our real competition is those who are trying to shut down the cigar industry, and not each other. We will never bad-mouth a brand or a competitor. We also won't make any comments that are perceived as negative.
We hoped you enjoyed our preview series throughout July on the IPCPR Trade Show. We believe we have provided a comprehensive series of articles from both a strategic industry perspective and a tactical manufacturer perspective.
This is a time to thank the loyal readers of Cigar Coop. The support is definitely appreciated and we look forward to sharing some great information with you all.