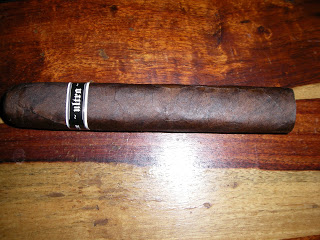 Illusione Ultra OP No. 9
One of the big questions I got from many folks from the IPCPR Trade Show was: "what was new from Illusione?". Illusione brand founder, Dion Giolito made a decision to not unveil anything new at the 2012 IPCPR Trade Show.
Giolito chose to focus on his recently released brands, the Ultra OP Series, the new Singulare 2011/2012, as well as his core lines.
The Illusione booth was very no-frills. There were no cigars on display, and there were a couple of sofas with coffee tables. However, this low key approach did not slow down activity at the booth as it was a busy time throughout the trade show.
I did manage to get a little time with Giolito. He was busy throughout the week, and I wanted to respect his time with customers. When we did talk, we had an interesting point on the use of San Andres wrappers for his maduro cigars – and in particular the Illusione Singulare 2012 Vimana. Giolito made the comment how he wanted to work with this blend such that the San Andres wrapper would not become too overwhelming. This is a trend that I identified in my IPCPR preview series with many San Andres maduros that have been released. The Singulare 2012 is definitely such a cigar where the San Andres wrapper works perfectly.
Illusione Singulare 2012 (Top), Illusione Singulare 2011 (Bottom)
I did not ask Giolito about "what's new". Giolito had told me they opted to not unveil anything new, so I when the time is right, he would tell us about his new releases. It is worth noting there has was a Facebook post a few weeks ago that hinted at two potential new Illusione lines.