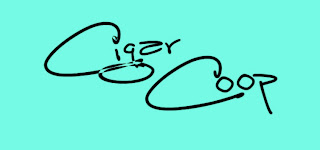 Much of the efforts on this web-site for the past six weeks have focused around talking about the cigars that have been released at the IPCPR. This brings up the point of whether or not it is worth assessing samples that we have been fortunate to receive at the trade show. It has been a debate that I have had with many. Simply put, I absolutely feel it is the right thing to do discuss cigar samples falling into this category. The approach taken here on Cigar Coop is a little different, and I thought it would be a good topic for this month's Editor's Corner.
I firmly believe that as a member of the media community, when a manufacturer is kind enough to offer a sample, they are looking for feedback. This is why we have created the "Pre-Review" concept. The "Pre-Review" is our term for "prerelease review". It allows us to share thoughts and perspectives with cigars received. What a "Pre-Review" will not do is provide an assessment rating and score. We have chosen to utilize the "Assessment Update" concept as a way to revisit the cigar once it is generally available or deemed by the manufacturer as final. In the Assessment Update, we provide any deltas from the previous cigar experience. We also assign an assessment rating and a score at that point. This allows cigars to be on a more level playing field when we do the rating and score.
The subject of a numerical score has always been a controversial one as well. It is one that we resisted for the first 16 months of this web-site. However much of the feedback we got from retailers (and some manufacturers) is they like the numerical score concept. Therefore we introduced one at the beginning of the year. We've opted to keep our scores inline for what has been accepted as the industry norm – namely the 80 to 100 range. Does this mean every cigar scores a minimum of an 80? Absolutely not. But let's face it, when a score comes under an 80, it does raise some eyebrows. In our opinion, when something is scored below an 80, it is an inferior product. At the same time, there is a world of difference between a 90 and 91 cigar. If you look at how earthquakes are measured on the Richter scale, an earthquake that is an 8 is a lot more powerful than an earthquake which is a 7. We feel a similar thing applies to cigars.
As we enter October, you can expect to see more pre-reviews and assessment updates. Where appropriate we will do traditional reviews as well. We also consider October to be an important month in the cigar industry as Columbus Day approaches. Columbus often is overlooked when it comes to the discovery of tobacco by
the European community. When Columbus reached San Salvador he wrote in
his journal, "the natives brought fruit, wooden spears, and certain dried leaves which gave off a distinct fragrance". This is a direct reference to tobacco. Therefore, it is Columbus Day Weekend where we have chosen to do our Hall of Fame inductions. This year's inductees will be announced around that time period, so stay tuned.