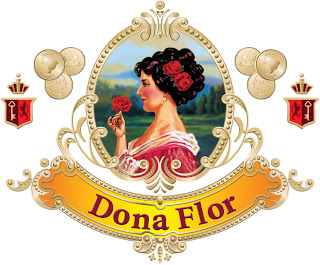 (Miami, Florida) October 09, 2012— The Menendez family is beaming with pride due to a recent induction in the Cigar Aficionado Hall of Fame. The Menendez family has a long and storied history in cigar lore which has continued on to spread post-communist Cuba.
Alonso Menendez, Cuban citizen and master of the tobacco trades in Cuba would be proud of where his offspring has taken the Menendez last name. His son Benjamin "Benji" Menendez who is current Senior Vice President of General Cigars was recently inducted into the Cigar Aficionado Hall of Fame. His other son Felix Menendez (currently in Brazil) is one of the founders of Brazilian cigar giant Menendez Amerino who's best selling brand is the Dona Flor line.
Benji and Felix Menendez both learned their craft in Cuba as they were heavily involved in the family business which created the Montecristo brand and was majority owner of the H Upmann factory in Pre-Castro era
Cuba. Post-Castro the brothers left Cuba with father Alonso and opened up shop in Spain. After sourcing Brazilian tobacco from the Amerino family they were hooked on the now famed Mata Fina tobacco. Later in the early 1970's Benji and Felix settled in Brazil and formed Menendez Amerino with the Amerino family.  In Brazil during 1970 the brothers
together with the Amerino's, partnered with Arturo Torano and created the Alonso Menendez and Dona Flor brand.
The Alonso Menendez brand quickly became Brazil's best-selling brand and exploded in the European Colonies. Known for its rich, robust and uniquely Brazilian flavor which is unmatched by any other tobacco in the world, it is a corner piece of Menendez Amerino. The Dona Flor brand was created after a friendship was struck between the author of the bestselling book, Dona Flor and her Two Husbands and Mario Amerino. Mario's name was mentioned in the book so to return the favor they named a cigar brand after the book and the Dona Flor brand was born. Dona Flor is now Brazil's most popular brand.
In the early 80's Benji left Brazil to later work with General Cigars and was responsible for creating the award-winning Benjamin Menendez Partagas Master Series Majestuoso. Benji continues to make his family proud has he can now claim to be one of only 15 members in the Cigar Aficionado Hall of Fame. The induction ceremony took place last month at
the Grand Havana Room in New York City.
As for younger sibling Felix Menendez, he stayed in Brazil, and oversaw Menendez Amerino which grew into a giant with strong sales in Europe and in South America. The Alonso Menendez and Dona Flor brands continue to be the most popular and are now making a push to create greater awareness of Brazilian tobacco in the U.S.
Dona Flor cigars are currently available in the US to premium cigar retailers. The Alonso Menendez cigars are being released in the first quarter of 2013 along with a special Limited Edition 35th Anniversary blend which Menendez Amerino states will be their finest cigar to date. These two top selling cigar brands in Brazil are true 100% original Brazilian Puros—using only Brazilian grown Mata Fina and Mata Norte Tobacco for 35 years—and while 99% of all cigars produced today are Nicaraguan, Dominican and Honduran, these cigars hold a unique niche on the world market today.
Dona Flor USA/Double Edge Inc. is also proud of this unique legacy, and WAS chosen to be the exclusive DISTRIBUTOR and IMPORTER of the Menendez Amerino premium cigar lines. For more information on where to Find Your Dona Flor and for news of the Alonso Menendez re-launch, contact Dona Flor USA by phone or by email.  877.321.5569 | sales@donaflorusa.com
Source: This press release was sent by Creativas Group Public Relations, a group that handles public relations for Dona Flor Cigars. Cigar Coop will post press releases as a service to all cigar companies that choose to send Cigar Coop press releases.