Assessment Updates will be posted on this web-site to: 1) Assess "pre-review" cigars that were not given a rating or score (typically pre-release cigars); 2) Provide numeric ratings to cigars previously assessed prior to the implementation of the numeric scoring system; 3) Provide a re-assessment and re-score of a previously assessed/score cigars. Today, we provide an assessment rating and score to the E.P. Carrillo Inch Maduro.  his was a cigar we were fortunate enough to smoke a pre-release sample of back in July, 2012.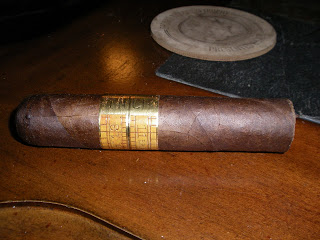 E.P. Carrillo Inch Maduro No. 62
The E.P. Carrillo Inch Maduro is one of two blends of E.P. Carrillo's Inch line. This is a line of cigars that is being geared toward big ring gauge cigar enthusiasts.  Blender Ernesto Perez-Carrillo is considered a pioneer in this area as he brought big ring gauges into the limelight with the La Gloria Cubana Serie R lines. A few weeks ago, we rated and scored the other blend in the Inch line, the E.P. Carrillo Inch Natural.  Like the Inch Natural, the Inch Maduro is available in three vitolas:  No. 60 (5 7/8 x 60),  No. 62 (5 x 62), and No. 64 (6 1/4 x 64).  For this assessment update we will also do what we did for the Inch Natural, we will cover all three sizes of the Inch Maduro.
The E.P. Carrillo Inch Maduro has a similar blend to the E.P. Inch Natural. Like the Natural, it has a Nicaraguan binder, and fillers consisting of Piloto Cubano, Corojo, and Criollo '98 from the Dominican Republic.  The difference is that Inch Maduro leverages a Connecticut Broadleaf (maduro) wrapper.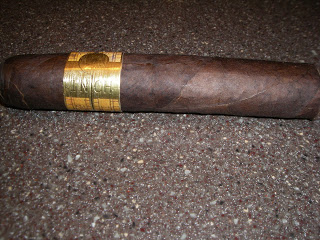 E.P. Carrillo Inch Maduro No. 64
There are some nice flavor nuances with the Inch Maduro. It delivers notes of coffee, espresso, chocolate, white pepper, cherry sweetness, and nut. The notes across the three vitolas are medium to full-bodied. These flavors are balanced nicely by medium to full strength.
On the production Inch Maduros I smoked since the pre-release sample., I saw the burn improve as Inch Maduro needed less touch-ups and had a straighter burn line. There was also much less flaking on the ash. The draw was excellent across all of the vitolas as well.
Like the Inch Natural, I found the No. 62 (5 x 62) vitola of the Inch Maduro to deliver the best overall smoking experience. An interesting twist happened as I smoked the post-release Inch Natural and Inch Maduro. While my initial reaction gave a slight edge to the Inch Maduro, as I smoked the Inch Natural I slowly found the Natural becoming my preferred cigar.  This is also no knock on the Maduro as it still delivers a wonderful cigar experience.
Click here to read our detailed pre-review of the original sample we smoked of the No. 64

The following rating and score applies to all three vitolas:

Assessment: Nice to Have
Score: 90