The Cigar of the Year Countdown will resume tomorrow on December 31st, 2012 at 4pm Eastern Time with the announcement of the #1 and #2 Cigars of the Year.
One transition Cigar Coop has made for 2012 is we grew our focus on cigar news.  Our goal has been to inform readers with honest information in a timely manner.
For the second year in a row, we selected twelve of the biggest cigar stories for the year.   These could be an individual story, but in most cases these were on-going themes for 2012.  They are listed alphabetically by title/theme and are not ranked in any other particular order    Some of these stories/themes have closure, while many of the stories/themes will be on-going into 2013.
1.Altadis U.S.A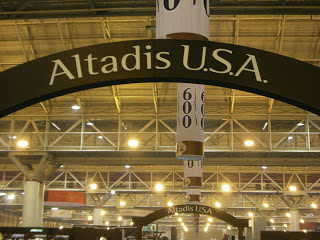 This is really a story that had its genesis over the past 18 months. At the top of Altadis, there were changes made with the departure of general manager Jim Colucci and master blender Jose Seijas.
With Javier Estades moving into to Colucci's role, Altadis has been one of the big stories of the cigar industry as the company has clearly moved into a direction to re-connect with a consumer-base that has now been embracing the boutique cigar market.  The company has also entered the game of regional releases.
In addition to jazzing up some of the blends to be more "boutique-like", Altadis made strides with some very modern like packaging on existing traditional brands.
At the center of this renaissance was the Montecristo brand, which not only spearheaded the regional releases, but also had the release of the core line Montecristo Epic Vintage 2007 and Montecristo Epic No.2.  The VegaFina line saw the release of three cigars (VegaFina Master 2012, VegaFina Sumum 2010, and VegaFina Fortaleza 2) during the calendar year (the latter two of which were brands already sold in Europe).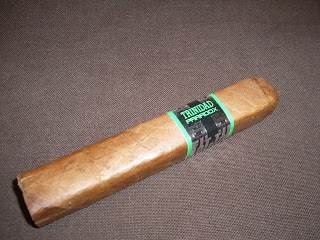 Trinidad Paradox features innovative banding
The Trinidad line saw the release of the Trinidad Paradox – which saw the introduction of a Mexican Criollo wrapper.  The Te Amo brand released the Revolution – which surprised many cigar enthusiasts as well as value-priced cigar.  Finally, the company saw some commercial success with the "fuller" Romeo y Julieta – namely the Romeo by Romeo y Julieta.
2.California Proposition 29 Defeated
This past June, a ballot initiative was placed before California voters that proposed yet another tax increase on tobacco products.  The component for cigars and other tobacco components would have represented a 73 percent increase over the current tax.  This measure could have been crippling for cigar retailers in California who already have high taxation on tobacco.
The positive news is the measure was defeated.  However, it was a close one. It took weeks for an official defeat to be declared.   Many absentee ballots had to be counted.  The end result was under one percentage point.  When we talked to Jeff Boryciewicz, president of Corona Cigars and Board Chairman of Cigar Rights of America, he was quick to give credit to Keith Park founder of Prometheus for his tireless efforts dedicated to getting the measure defeated
3.Christian Eiroa Returns
In 2012, Christian Eiroa, the former president of Camacho Cigars officially launched his own company CLE Cigars (representing the initials of his name).   The launch of CLE appears to be be the start of something special.  The foundations are being laid for Eiroa to really be a player for years to come in the industry.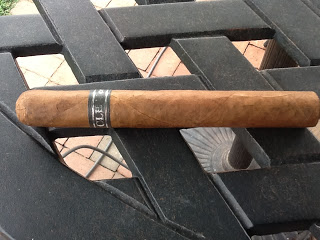 CLE Corojo
It was back in 2008 when Davidoff acquired Camacho Cigars.  Following the acquisition, Eiroa stayed on as president of Camacho during the transition period.  Eiroa appeared on the October 1st, 2011 edition of Kiss My Ash Radio and was very candid about his future in the cigar industry. When host Abe Dababneh asked where Eiroa saw himself in the next five years, Eiroa replied:  "I do very much want to remain in the business; whether its with Davidoff, independently, or in some other phase or structure, but I will remain in this business. It's what I do, it's what I love."


In July of 2012 Eiroa formed Tabacaleras Unidas and announced the launch of CLE Cigars.  CLE would launch two blends, the CLE Corojo and CLE Cuarenta, and this would be followed up by the CLE Connecticut.   As mentioned on the December 1st, 2012 edition Kiss My Ash Radio, Eiroa said he is still leveraging the Camacho factory to make this line using the team he was familiar with while at Camacho.  There are plans to open his own factory in Danli, Honduras.  This factory is called El Aladino and it involves converting an old movie theater into that facility.
There is more to what Eiroa is doing.  On that December 1st, 2012 Kiss My Ash Radio show, Eiroa mentioned he had formed a "business incubator" to provide other people with good ideas with the infrastructure to produce cigars.  There are three other cigar lines/companies that fall into this category.
The first is a partnership with Robert Caldwell.  Caldwell is the owner of Hotel Humidor.  Hotel Humidor involves placing cigars and accessories in hotels and restaurants.  Together they have opened their own factory called the Wynwood factory.  The factory is located in the artistic Wynwood district in Miami.  They have already launched their first line – a Honduran puro called Wynwood.
Eiroa is also partnering with former Camacho rep Tom Lasuka and Kevin Baxter to form Asylum Cigars.  This company will focus more on Nicaraguan-based blends.
Eiroa is also bringing in Edgar Hoill.  Cigar enthusiasts are familiar with Hoill through his collaboration with Room 101's Matt Booth for the OSOK (One Shot One Kill) cigar.  Hoill will be launching a line with Eiroa called EH Cigars and will be bringing in the OSOK name into the brand.
Also on the December 1st, 2012 Kiss My Ash Radio, Eiroa indicated he is in negotiations with someone else for a line of cigars, but no details have surfaced as of yet.
4.The Emilio Empire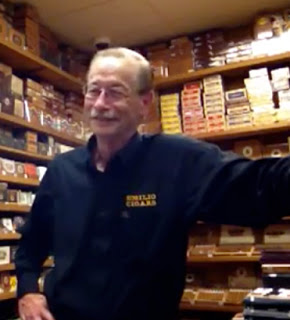 Emilio Cigars' Brand Developer, Gary Griffith
(Cigar Coop photo from our interview with
Griffith in July, 2012)
At the start of 2011, Gary Griffith's Emilio Cigars was pretty much an unknown boutique company.  As the year progressed, their cigars gained momentum among cigar enthusiasts, and ranked on many media's "best of" list (including ours in 2011).  It was expected that Emilio would continue to grow as a brand and a company in 2012.   While that growth included the launch of more blends and landing in more and more retail shops, Emilio took grew in other ways.  They grew from a boutique cigar company into a most-unique "super boutique".
This transformation started prior to the 2012 IPCPR.  Emilio announced an agreement to distribute George Rodriguez's Rodrigo Cigars.   Following that point, agreements were announced with five other boutique companies.  Here are the six companies now being distributed.   This might be the first for a small boutique company to form a distribution arm to this scale.
Rodrigo Cigars
Herederos de Robaina
Guayacan
Global Premium Cigars (1502 Cigars)
Ezra Zion Cigars
Epicurean Cigars
The distribution agreements allow these companies to use warehouse facilities that Emilio has.  It also allows them to leverage Emilio's sales force.  In the end, it allows these companies to focus on cigar production. Griffith told us in an interview done prior to IPCPR that many people have been helpful to him in the cigar industry as he launched Emilio, so he wanted to give back to many other folks in the industry.
5.EO Split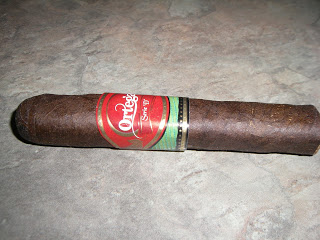 Ortega Serie D by Ortega Premium Cigars
2012 saw the dissolution of the EO Brands company.  EO Brands had become popular for such such lines as 601, Murcielago, and Cubao.  This was not a huge surprise as at the start of the year, owners Erik Espinosa and Eddie Ortega announced they were forming their own companies.  Espinosa and Ortega are very popular figures in the cigar industry, so this relevant.   By all accounts, the split was described as amicable.  The end result was that the sum of the parts might be greater than the whole as both companies have proven to have very successful launches among cigar enthusiasts.
It was in late January where Ortega officially stepped down as president of EO Brands.  Shortly afterward, Ortega would launch Ortega Premium Cigars.   The company launched two cigars, the Ortega Serie D Maduro and Ortega Serie D Natural.   Ortega has also announced a special limited edition project for 2013 called the Ortega Wild Bunch.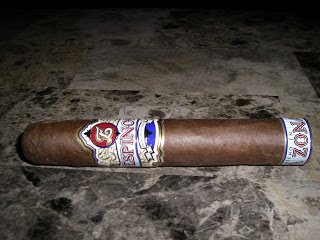 Espinosa Habano by Espinosa Cigars
Espinosa would launch Espinosa Cigars prior to the IPCPR.   He also announced he purchased his own factory in Nicaragua called La Zona.  It was at that point where the dissolution of EO Brands became final.  Espinosa would acquire the 601, Murcielago, and Mi Barrio lines (Ortega would acquire Cubao).  He also launched the Espinosa Habano, La Zona Habano, and La Zona Connecticut cigars.
6.HR 1639 Majority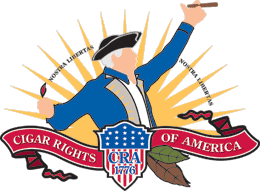 2011 saw the lanch of the Traditional Cigar Manufacturing and Small Business Jobs Preservation Act. This bi-partisan proposed legislation decrees
that premium/traditional cigars should be off limits to FDA regulation
and, 'to clarify the Food & Drug Administration's jurisdiction' in
the 'sale, manufacturing and distribution of traditional and premium
cigars.'   There are two bills  to support this act.  HR 1639
is the bill going through the House of Representatives. S 1461 is the Senate companion bill that has gotten 4
co-sponsors.
It was at the 2012 IPCPR where Cigar Rights of America announced they had achieved a working majority for support of the HR 1639 bill in the House of Representatives.  The current number of co-sponsors is at 221 – a working majority.  The Senate currently has 14 co-sponsors.
Much work still is ahead – especially with the new congress coming into play for 2013.  Word is the FDA is still intent on issuing regulations and this could very well happen.   It also needs the White House's support (see below #11).  Still the working majority in the House is still a huge win for the cigar industry and it shows the on-going suppot to keep the FDA out of the premium cigar business.
7.Name Game
2012 proved to be a year where the issue of cigar names seemed to be an issue.  Perhaps more-so than any other year, we saw renaming of cigars or potential threats to cigar names.  These issues were on cigars that have not had a lot of time in the marketplace.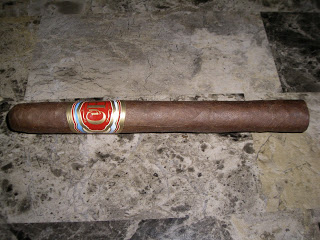 New branding of CyB by Joya de Nicaragua
Joya de Nicaragua remained the Cuenca y Blanco blend to CyB.  This was a proactive measure to prevent any potential trademark issues.  No changes were made to the cigar other than the name.
Emilio Cigars rebranded their popular Grimalkin Cigar line to La Musa Cigars.  This was done out of respect to another cigar maker as brand developer Gary Griffith said on his blog, "it was pointed out to me that the theme on the cigar might play a bit too closely to that of another cigar maker who works in the same factory."  However, Griffith also pointed out how there are other potential challenges he has had to his cigar names.  There were no changes to the blend of the Grimalkin as it became the La Musa Mousa – the first of the La Musa Cigars line.
La Flor Dominicana ended up renaming a cigar twice.  Earlier in 2012 they rebranded their Premium line to "La Flor Dominicana Light".  However the use of the word Light is considered taboo by the FDA, thus La Flor ended up renaming their cigar yet again – this time to La Flor Dominicana Suave.
Crowned Heads' Headley Grange learned that the National Grange of the Order of Patrons of Husbandry is objecting to the name of the cigar.  The issue is over the use of the word Grange.  Here are some more details reported by the Nashville Post.
8.Regionals
Montecristo New York Connoisseur to New York
One of the big trends we talked about prior to the IPCPR was the rise of regional exclusive cigars by some of the major manufacturers.
Regional exclusive cigars involve distributing a cigar to a specific region or geography.  With limited supplies of tobacco for many cigars, this is a way for a cigar company to stretch a release for a longer period of time.  In addition, it creates some buzz and interest for a particular cigar or a specific vitola.
Prior to IPCPR, companies such as Atladis (Montecristo New York Connoisseur Edition to New York), My Father Cigars (Jaime Garcia Reserva Especial Connecticut Edition to New England), and Tatuaje (Mexican Experiment, La Casita Criolla  Robusto to the Southwest ) got involved in the regional release game.   Post IPCPR saw additional that included (but not limied to): Altadis (Montecristo Texas Titan to Texas, Montecristo Las Vegas Connoisseur Edition to Nevada); General Cigar Company (La Gloria Cubana Sanson to the Southeast, La Gloria Cubana Piramide Supra to the Northeast, CAO Left Coast to the West) getting into the game.
This is a trend we expect to continue in 2013. Click here for our article prior to the IPCPR to discuss this trend.
9.Remembering…
The cigar industry lost two icons in the month of March in the span of a couple of weeks.
The industry was shocked by the sudden passing of Manny Ferrero of Ashton Cigars.  Ferrero was a Senior Vice President at Ashton Cigars and his vibrant personality helped make him the face of that company.   Ferrero was in Cabo San Lucas, Mexico attending the annual Tobacconist
Association of America (TAA) conference.   He collapsed
while on the dance floor at a reception, and could not be resuscitated.  We were on the ground in Nicaragua when the news reached Esteli.   Here were are thoughts on this.
The cigar industry also lost another icon with the passing of Rolando Reyes Sr..  Reyes was the founder of Reyes Family Cigars that has such brands as Puros Indios and Cuba Aliados.  Reyes came up through the ranks of rollers.  His story in the cigar business is an inspiration to many.   Here was our write-up following the news of his passing.
10.Sports Celebrities Enter the Cigar Industry.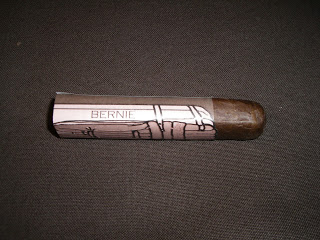 BSB #1 Bernie Parent Cigar – blended by
Rocky Patel Premium Cigars
2012 saw the cigar industry partner with several celebrities from the sports world on releases.  This should be another trend we will see go into 2013.
The most prominent one was the Rocky Patel HR500.  This was a cigar blended for baseball great Gary Sheffield.  Rocky Patel Premium Cigars also has said this would be the start of several projects for sports celebrities.   In December, a collaboration between Rocky Patel and hockey great Bernie Parent was announced call the BSB #1 Bernie Parent Cigar.
Prior to the 2012 IPCPR, Camacho Cigars announced a partnership agreement with NFL Hall of Famer Mike Ditka.  The cigars are called the Ditka Series and were launched late in 2012.  We had some of the first details on these cigars on any cigar publication.  This is not Ditka's first collaboration on a cigar brand, but it represents the biggest one he has done to date.
Ted's Cigars also announced that they were branding one of their cigars for NASCAR great Dale Earnhardt Jr..  It will be called the Dale Earnhardt Jr. "88" cigar.
11.White House Petition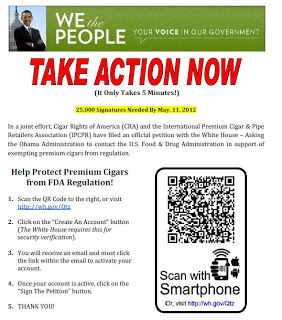 The Cigar Rights of America (CRA) and International Premium Cigar and Pipe Retailers Association (IPCPR) launched a petition directed toward the Obama Administration asking for the exemption of premium cigars from FDA regulation.   The petition launched on April 11th required 25,000 signatures to warrant an official response from the White House.  The good news is that in about a  two week span, the petition got the required amount of signatures.
Since the threshold was reached, there have been an additional 10,000 signatures bringing the total to 35.000.  In June, petition author Jeff Borysiewicz delivered the petition to Vice President Joe Biden during a visit to Orlando Florida.  As of publication of this article, there has been no official response as of yet from the White House.
In this section is a graphic that can be printed or scanned with your smartphone with details on how to access the petition.
12.Wrapper Trends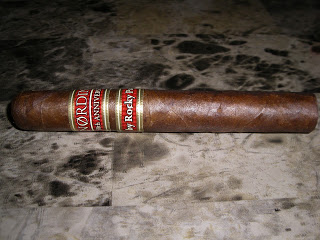 Nording by Rocky Patel – one of many
Ecuadorian Habano releases in 2012
Prior to IPCPR we previewed what we felt would be the most popular cigar wrapper trends.  Pretty much we think the trends held true as the three wrappers have proven to be dominant in 2012:  Ecuadorian Habano, San Andres (Mexican), and Ecuadorian Connecticut.  Ecuadorian Habano and San Andres did play a key role in our 2012 Cigar of the Year selections.
We covered many of the details behind the trends with these wrappers in our IPCPR Preview feature story.  However, in the end, much of this comes down to supply and demand as well as pricing for these wrappers.