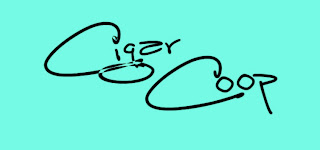 First and foremost, we need to thank our readers for their support and loyalty during 2012. 2012 was an incredible year for growth at Cigar Coop. We've done it without contests and without ads, so it really comes down to the great folks who visit our site and we appreciate it.
A special thanks also to our web-sites listed as Trusted Web Sites on our home page. These web-sites have been incredibly supportive to us and we appreciate that as well.
No big changes planned for 2013 to start the year – although we are always looking at potential ways to make the web-site a better experience. We still will remain ad free. We won't be having contests (but there are a lot of good ones with our trusted web-site friends that we always recommend!). We also will continue to work within the guidelines our Operational Code of Ethics.
One thing that did evolve in 2012 is that we have become a source for cigar news. Our goal is to try to provide information in a timely and accurate manner. Our goal is not to be a "breaking news" (and NOT as one of our competitors used the term "leak" news.). Still there have been many times we have been honored and proud to have been first with information.
We were extremely proud of our IPCPR coverage in 2012. This past month we heard a Stogie Geeks' podcast from August and we were so grateful by one of the comments:
"Of all the web-sites that did IPCPR-related media related postings. I thought Cigar Coop's was the best. I thought it was the most complete. They talked a lot of different cigars and gave you great information. They cut right to the chase."
Again, a big thank you to our readers. Here's to a prosperous and healthy and healthy New Year.
A couple of additional notes for the kickoff of 2013:
Competition and Co-opetition
One thing we will re-emphasize, we will not engage in a social media mudslinging/attacks/cheap shots/etc against other competitive web sites. The industry needs to stay united and not be divided.
As for our Trusted Web-Sites, we are very proud of being able to know and interact with these people. They represent true professionals in our industry. We view these folks as co-opetition and that's a positive – namely, we all grow together.
2012 Wrap-Up
We wrapped up our Cigar of the Year Countdown December 31st. We also presented our 12 Top Cigar Stories/Themes for 2012. We will have additional year-end coverage this week.
Jaunary 1st: Honorable Mentions for 2012
January 2nd: Best Aged Cigar for 2012
January 3rd: Best New Vitola for 2012
January 4th Best Pre-Release Cigar in 2012
January 5th Manufacturer/Brand rankings for 2012