S.A.G Imports has announced a sampler box of eight Quesada cigars. The concept behind this is to proivde a sampler of eight cigars, including two new unreleased sample blends to get customer feedback.
The Quesada Blender's Sampler will consist of two of each of the following cigars.
Quesada Jalapa Robusto
Quesada Tributo Robusto (Julio)
Quesada Seleccion Espana Robusto
Unreleased Sample Blend
If enough positive feedback is received on the unreleased samples, it will be considered as a regular production line.
Each sampler box will contain a card detailing the feedback project and how to provide feedback. There will be 1,000 total sampler boxes made and it will have an SRP of $75.00.
Here is the feedback card: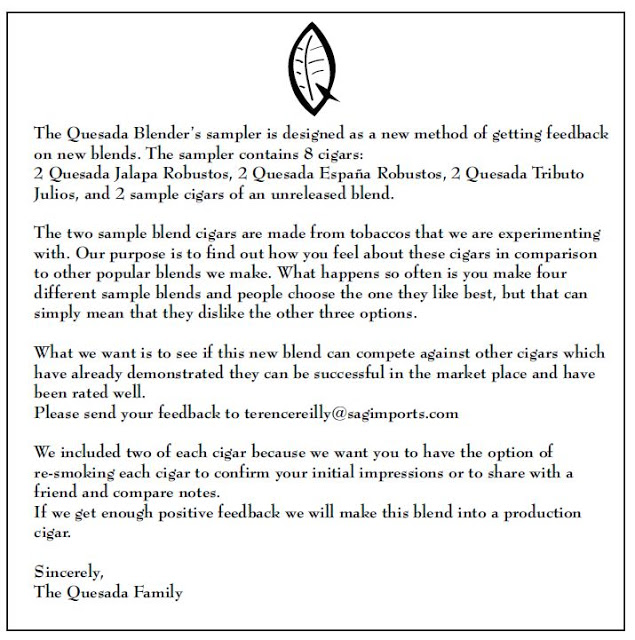 Source: The information and content for this news article was provided by S.A.G Imports.