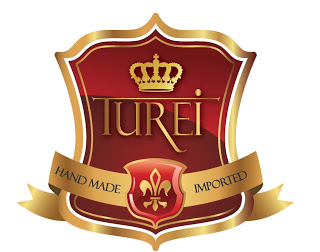 Heaven on Earth
January 21st, 2013—The
Taino aborigines of the Dominican Republic attributed spiritual
qualities to smoking tobacco during their ancient rituals. It was
believed that smoking the tobacco leaf would elevate them to "Turei,"
translated literally as "Heaven." Hispaniola Cigars is
proud to announce that in January 2013, the spiritual experience of
the Tainos will be resurrected by Turei Cigars.
After a series of complex trials and
broad acceptance at IPCPR 2012, Hugo F. Melo, a fourth generation
master blender and President of Hispaniola Cigars, decided the time
was right to release Turei.
The Turei line includes three Dominican
puro blends, each offered in a single vitola. The blends feature
four-year aged tobaccos to deliver maximum complexity and flavor.
About the blends:
Turei Puro Sol #1:
Belicoso (54 x 4.75)
Turei Puro Sol #2:
Robusto (54 x 5.25)
Turei Puro Sol #3:
Toro (52 x 6)
Turei blends deliver a broad spectrum
of flavor experiences, from medium bodied floral and roasted coffee
notes to full bodied profiles with light pepper, dark cocoa,
cinnamon, and brown sugar.
Melo described naming the new line
saying, "The cigars needed a name intrinsically connected to the
sensation produced during the experience. In that regard, we believe
'Turei' to be fitting."
The release of the Turei line follows
on the heels of the immensely popular offerings from Hispaniola
Cigars, which Melo launched in 2002. "We created Hispaniola
cigars specifically to honor our friends in the brick and mortar
market and to serve as our flagship product," Melo said. "We
hope that Turei will be accepted with similar enthusiasm by smokers
in the online and catalog market."
The new Turei line will be available
through major distributors starting January 21st. Retail price for
the new Turei line will range between $7 and $8.
About Hispaniola Cigars


For over four generations the Melo and
Matos families have been one of the largest producers of the finest
organic coffee and aged tobacco in the Dominican Republic, focusing
in exportation of coffee as well as supplying some of the largest
fine cigar distributors and importers in the Dominican Republic with
aged cured tobacco.
In 2002, H. F. Melo, a fourth
generation tobacco and coffee master blender, launched the Hispaniola
brand to a selective market segment. The launch served as a
springboard for other cigars within the distinctive Hispaniola
portfolio.
Source: This press release was sent by Hispaniola Cigars. Cigar Coop will print press releases as a free service to cigar companies that choose to send us press releases.