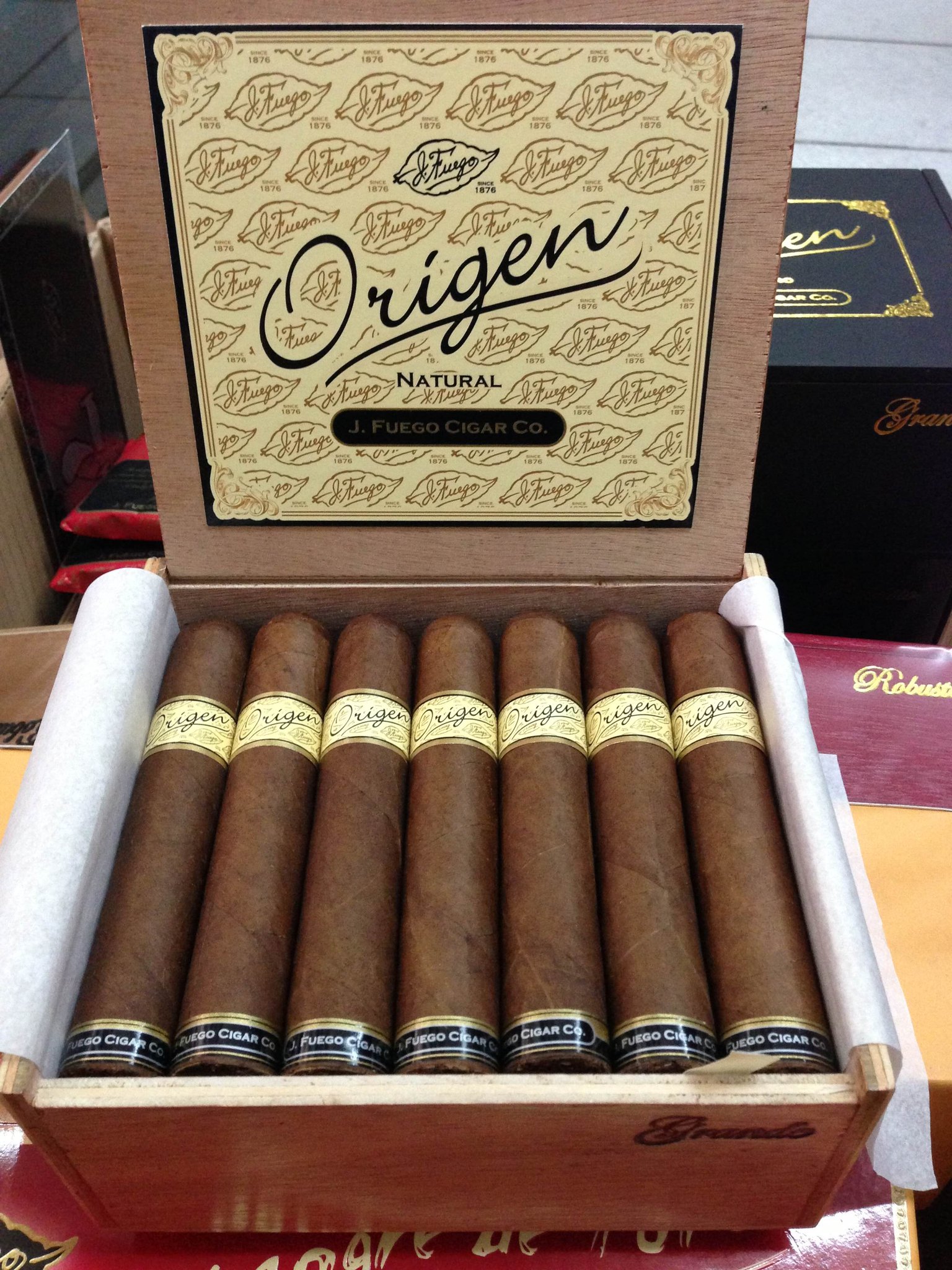 Picture directly linked from J. Fuego Cigars
Twitter (@JFuegocigars)
J. Fuego Cigars has some line and packaging changes coming to its Origen Natural line. Information of these changes was reported on the company's twitter and Jesus L. Fuego's Facebook accounts.
The Origen Natural line will have some new packaging to it. With the line extensions, a new 60 ring gauge is being added to both the Natural and Maduro line. According to a twitter post, in regards to the corona frontmark for Origens "No more coronas being made".
In addition, the company announced packaging changes to some of their other lines. The company said "J. Fuego will be repackaged" and posted a picture of a repackaged J. Fuego Sangre de Toro cigar box. The company also posted a picture of a repackaged J. Fuego 777.