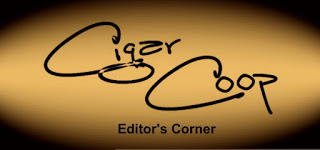 In recent years, the road to the IPCPR Trade Show has been somewhat a predictable model.  The established companies launch new blends and line extensions.  The show also has seen new companies surface each year – making their debut at the show.  In 2013, plans are currently for two new companies to launch in Las Vegas. These two companies are made up of industry power players. They are well funded and no doubt are going to change the landscape and dynamics of the cigar industry.  We've covered these two companies over the past three months – Royal Gold Cigars and Sindicato Cigar Group.
Royal Gold Cigars was announced in early February.  Royal Gold Cigars is going to be the premium division of Swisher International as they are returning to the hand-made side of the cigar business.  Swisher might not sell hand-made cigars now, but they sell a lot of cigars.  Cigar Aficionado reports that they made 1 billion cigars while the entire premium cigar market represents 300 million cigars.  They got an industry player in Alex Goldman to head up this division.  While they plan on launching a mixed filler cigar to start, the plans are for the company to have premium long-filler hand-made offerings at the 2013 IPCPR Trade Show.  It is going to be interesting to see their approach: Will they take a big company approach or will they try to be "more boutique"? (similar to what Altadis and General Cigar have done)  We do know the company is planning on aligning with some of the big tobacco producing countries as each of the lines will have a focus around Honduras, Nicaragua, and the Dominican Republic.
Sindicato Cigar Group was officially announced this past month.  The company is being started by a group of 45 strong cigar retailers who are joining together to entire the manufacturing side of the business.   They have hired industry veteran Jim Colucci as their President and CEO.  Colucci is no doubt a big name in the industry – with lots of experience from his Altadis days.  In their press release, the company said they are going to rely on the retailers' strong connection to the consumer:   In their initial press release they said: "Consumers can trust that the collaboration of the country's top cigar minds, who have listened to your words day in and day out, will create top quality brands based on the knowledge that those same consumers have provided."  Abe Dababneh is the company's Chairman and he is well known to be a marketing genius, so it will be interesting to see their marketing approach.  Like Royal Gold Cigars, it will be interesting to see the production model they will  take – whether it will be more boutique or more big company focused? There is no doubt they are going to go all out to make a top quality cigar.  We don't know who will make their cigar or even what the tobaccos are going to be, so this is going to be an interesting time to watch.
In the end, we feel this marks a new excitement in the cigar industry that has not been seen for quite some time. It is going to provide more choices for not only the consumer, but for the retailers.  Will they be more core line focused or will they enter the limited edition space or both?   In the end, it's going to come down to the best product that is being made – and ultimately supply and demand and free market economics will probably dictate how well they do and how much shelf space they take up in your local cigar shop.