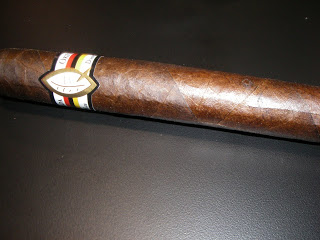 Quesada Oktoberfest 2011
The original Oktoberfest was launched at the  2011 IPCPR Trade Show.  The idea behind the Oktoberfest was to find a cigar that can be paired with malt liquor (aka beer). The Quesada Oktoberfest is a Dominican puro.  It is highlighted by a very thick and oily wrapper from the cibao valley in the Dominican Republic.  The Oktoberfest was launched in two sizes, and was expanded to five sizes in 2012.  Reilly said the Oktoberfest 2013 will now have a sixth size and that the five other sizes would be returning as well.  Reilly mentioned the cigar is a "smaller ring" and that details would be forthcoming.
Reilly also mentioned that Tres Reynas (3 Reynas) will be returning. The cigar's blend consists of a Connecticut Broadleaf wrapper over a Nicaraguan filler and binder.  The three sizes launched in 2012 will be returning with the addition of a corona vitola.  The Tres Reynas Cigar is a joint project between two of the iconic families in the cigar business – the Quesadas and the Garcias.  In particular it was the daughters of the family, Patricia and Raquel Quesada (S.A.G. Imports) and Janny Garcia of My Father Cigars that spearheaded the project.  The cigar is made at the Garcia's My Father Cigars factory and S.A.G. Imports handles the distribution.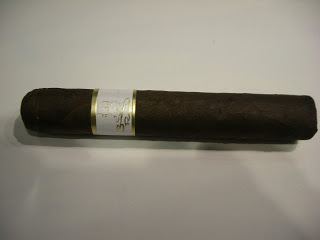 Tres Reynas 2012
The Quesada Oktoberfest 2011 and Tres Reynas both scored a 91 on Cigar Coop.  Both of these cigars have been limited production run cigars.
Reilly also said to Kiss My Ash Radio host, Abe Dababneh. "Some other things you are aware of" are also coming.  Several months ago, Smoke Inn Cigars, the company that Dababneh is a proprietor of as well as Quesada Cigars indicated the seventh installment of Smoke Inn's exclusive MicroBlend series would be coming from MATASA (the factory that makes Quesada).