(Miami, FL) – May 8, 2013: PDR Cigars based in Doral FL is strengthening their relationship with El Primer Mundo Cigars based in Atlanta GA. PDR Cigars will be the exclusive distributor of EPM Cigars managing the sales and distribution of the EPM brand throughout the U.S. and international markets. As a smaller brand, EPM has a limited nationwide presence but this partnership will significantly increase brand availability throughout the country. "This is a great opportunity for the EPM brand. Abe and I have worked well together with launching La Hermandad and have some good synergies with our overlap on sales reps and key accounts. This move will just make things a lot more efficient for our reps and our retailers", said Sean Williams of EPM Cigars. EPM's La Hermandad has been made with Abe Flores at PDR Cigars since its launch last spring and has enjoyed solid success. At his factory in the Dominican Republic Abe Flores also makes cigars for brands such as Ghurka and La Palina among others. All of EPM's lines going forward will be produced at PDR's Dominican factory. However, EPM's Little Havana Series will continue to be produced with Titan de Bronze in the Little Havana section of Miami.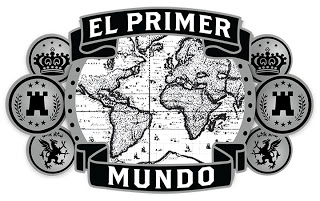 This partnership will also allow both companies to optimize sales force and retailer support efforts. Abe Flores says, "With all of the growth we're experiencing at PDR I barely have time to be away from the factory. With EPM and Sean in the fold this gives us more opportunity to drive promotional activities with both brands". Abe and PDR have enjoyed strong success with a number of lines produced at their factory. La Palina's Classic Toro, which is rolled at PDR, recently received a 93 rating in Cigar Aficionado's Cigar Insider. A number of other PDR rolled cigars have received high acclaim in major industry publications as well. "I'm excited about this partnership. This is going to be great for both companies. Abe has grown PDR Cigars into a strong player in the market and the growth of the EPM brand will only add to the success", adds Sean Williams. PDR and EPM Cigars are looking forward to introducing new brand extensions for La Hermandad this year and are working on more projects for the future.
Source:  This press release was sent from PDR Cigars and Primer Mundo Cigars.  Cigar Coop will post press releases for all cigar companies that choose to send us this information.