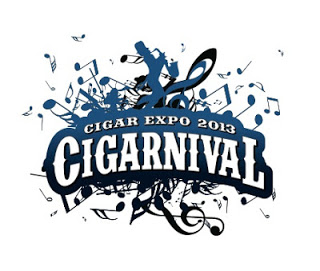 Famous Smoke Shop is
hosting their annual cigar festival, featuring leader cigar makers
meeting with guests and distributing a wide variety of their premium
cigars. Attendees will also enjoy gourmet food, live music, craft
beer, wine, spirits, raffles, and a casino with prizes sponsored by
Drew Estate.
Easton, pa – June 18,
2013 – Smoking premium cigars has become more popular than ever.
It's also one of ways men (and women) of all stripes can bond and
share their affinity for, as cigar smokers call it, "the leaf."
For this reason alone, the Cigar Expo "Cigarnival," held
annually at Leaf Cigar Bar & Restaurant on the premises of Famous
Smoke Shop in Easton, PA, is one of the most highly-anticipated cigar
smoking events of the year for cigar smokers near and far. This
year's event will begin Friday, June 28th at 12:00 PM with a pre-vent
party sponsored by Gurkha Cigars, and continue through Saturday, June
29th.
Most of the biggest names in the cigar
industry will be represented including Alec Bradley, Altadis U.S.A.,
Arturo Fuente, Davidoff, Drew Estate, General Cigar, Oliva, Perdomo,
Rocky Patel, Tatuaje, Carlos Torano, Xikar, and over 25 more
vendors. Cigarnival guests will get to meet their makers up-close and
personal while rubbing elbows with 400 other cigar enthusiasts.
Shuttle service will also be provided to take guests to and from
their hotels to the event.
"This year's theme is music," said
Leaf COO, Jeff Brown. "Performances by a variety of bands will run
continuously throughout the day and night. Plus, our award-winning
restaurant staff will be preparing gourmet dinners for each night,
including a grandiose lunch buffet for Saturday afternoon. People can
see the entire menu on the
Cigarnival
website
."
Guests will also have a wide choice of
libations which include a number of craft brews from Founders,
Troegs, Goose-Island, Yuengling, and others, as well as plenty of
water and soft drinks. Additionally, Miami Cigar & Co. will be
sponsoring the "Hooch Hut" where guests can sample a
special selection of wines, spirits, and more.
Friday morning, registered guests will
play in the 6th Annual Camacho Golf Outing at Whitetail Golf Club in
Bath, PA. Golf carts, drinks, a buffet, and Camacho cigars are all
included. Prizes for closest to the pin and the longest drive will be
awarded, and anyone scoring a hole-in-one will win a trip for two to
Camp Camacho in Honduras.
Friday night, Alec Bradley Cigars will
host the after party, while Saturday night Perdomo Cigars will close
the show with a 20th Anniversary party. Also returning to the main
event will be The Drew Estate Casino. Depending on the number of
chips they've accumulated, players can claim any number of prizes
from Drew Estate swag to cigars, including a year's worth of cigars,
or Drew Estate's Cigar Safari in Nicaragua. Thousands of dollars in
raffle prizes will be also given away, plus deals on just about every
brand in The Humidor at Leaf Retail Store, and much, much more. For a
complete listing of event festivities, visit
http://www.cigarnival.com/festivities.cfm
.
"We've been putting on this event for
a while now, and I always look forward to the thank you emails we
get every year from so many of our attendees," said Brown. "For
some reason, I have a good feeling that this year my inbox is going
to be overflowing."
CIGARNIVAL 2013
Friday, June 28 & Saturday June 29,
2013
Leaf Cigar Bar & Restaurant at
Famous Smoke Shop
90 Mort Drive, Easton, PA 18040
Information: 610-559-8800
www.cigarnival.com
Source: This press release was sent by Famous Smoke Shop. Cigar Coop will re-post press
releases as a free service to those companies/groups that choose to send
Cigar Coop press releases.