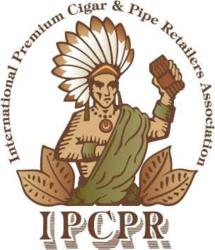 Welcome to our 2013 IPCPR Trade Show Preview. Based on feedback we have gotten to our two installments to our "Around the Show Floor" segment of our IPCPR preview, we have opted to do one more installment. This is an addendum to the information we published in the last two parts. It is meant to update you on further happenings that have been released throughout the week. Some are omissions, some are new companies we got information from. There are also companies covered were in previous installments, but we included updated information from this week.


Be sure to use the following IPCPR Previews as your guides "Around the Show Floor":
Alec Bradley

Booth: 1222 – 1226, 1322 – 1326, 1422 – 1426, 1522 – 1526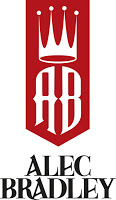 Updated Information (7/10/13):
Alec Bradley has been known to hold many of their announcements either to the last moment, or at the trade show itself. However this year many of the announcements have come earlier. The Alec Bradley Mundial and Raices Cubanas 1941 cigars (named for the factory) will be front and center.
The company will also launch tubos for five of its blends: Alec Bradley Connecticut, Alec Bradley Prensado, Alec Bradley Tempus, Alec Bradley Black Market, and Alec Bradley Nica Puro.

The company has said that there are more announcements to come. There have been some strong indications that the Alec Bradley Fine and Rare will be returning with a 2013 edition. Last year the Fine and Rare 2012 was literally kept sealed in its humidor box, so the cigars were not on display and we did not know details until post IPCPR.
A.J. Fernandez Cigars
Booth: 0434 – 0441, 0534 – 0541
Cigar Coop has been able to confirm the company will launch the San Lotano Oval Connecticut (the third blend in the Oval series), the Pinolero Maduro (the second blend in the Pinolero series), and a new cigar called El Mayimbe. The Raca Taca, a limited edition project will not be released until next year.
Camacho Cigars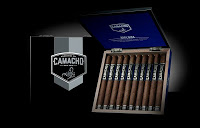 We spotlighted Camacho Cigars as one of our 2013 Five Spotlight Entities in our preview series. In our in-depth story we talked about the the re-launch of the Camacho brand. This includes line consolidation and blend changes to the core Camacho line.
Camacho will also be launching a limited edition cigar for pre-order called the Camacho Blackout Limited Edition 2013. It is quite possible we can see the Camacho Liberty 2013 showcased at the trade show as well.
With Mike Ditka a presence at the 2013 IPCPR Trade Show, expect his line of cigars by Camacho to be showcased.
Casa Fernandez

Booth: 2600, 2601, 2602, 2700, 2701, 2702
Eduardo Fernandez and Paul Palmer will head into IPCPR with two releases planned. The first will be an extension of their Casa Fernandez Miami line – the Casa Fernandez Miami Reserva Maduro. The second will be a limited run cigar commemorating the company's 35 years of business – the Casa Fernandez 35th Anniversary.


Drew Estate


Booth: 0247 – 0252, 0347 – 0352, 0447 – 0452, 0547 – 0552, 0647 – 0652, 0747 – 0752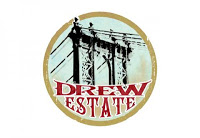 This past week much information came in on what Jonathan Drew, Marvin Samuel, Steve Saka and company are planning on doing.


The MUWAT Kentucky Fire Cured Tobacco was announced back in April and it has been said it will be showcased at the trade show. This has been a project in the works by Drew Estate for several years involving the use of Fire Cured tobacco. On the core MUWAT line, the company announced a 7 x 70 line extension.


Meanwhile, the other big announcement is the launch of a new line called Nica Rustica. This cigar will debut a price point under $7.00 and will be launched in one size.


As for any word on the Willy Herrera maduro cigars, no announcement has been made.


The Heavenly Cigar Group will be a part of the Drew Estate group. It was recently announced that Drew Estate had acquired Heavenly.
Update (7/8/13): Jonathan Drew has announced that Drew Estate will enter the pipe tobacco business and release eight blends of pipe tobacco.
Elogio Cigars

Booth: 1849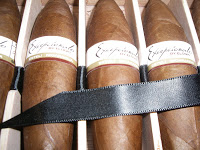 Elogio Cigars is a true vertically integrated boutique company run by Nabil and Rosaline Sabbah's of Wichita, Kansas. Elogio is a small company and has limited production, however the cigars have developed an enormous following in the industry.

Update (7/8/13): Our friends at Leaf and Grape have broke news that Elogio is planning two releases – Excentrico No.2 and Robusto Limitada
Erez Cigars


Booth: 2452, 2551, 2552
This company works with Augusto Reyes in the Dominican Republic to make their cigars. They also sell accessories. The company is launching there limited edition large ring gauge blends under the line – Erez Unsmokable Box Press Series – Limited Edition.


J. Fuego Cigar Company
Booth: 3400, 3401, 3402, 3500, 3501, 3502
Jesus Fuego is launching his long awaited J. Fuego Connoisseur. A 5 1/2 x 60 line extension will be added to both the J. Fuego Origens Natural and Maduro lines. In addition, the company made some packaging changes across the lines and the booth will most likely be a place to showcase the changes.
Joya de Nicaragua

Booth: 0247 – 0252, 0347 – 0352, 0447 – 0452, 0547 – 0552, 0647 – 0652, 0747 – 0752 (Drew Estate)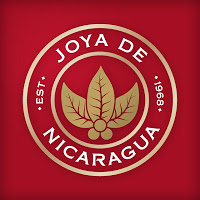 Last year, Joya de Nicaragua launched the CyB (at the time the Cuenca y Blanco). It proved to be one of the hits of the 2012 IPCPR Trade Show. The company has announced a 7 x 60 line extension to the Antano 1970 called the Antano 1970 Big Bull 760. Earlier this year, the company announced, a line extension to CyB in a lancero format that is being offered to TAA retailers.

Joya de Nicaragua Senior Vice President Jose Blanco has been playing with some test blends, but there has been nothing announced. If a new blend or another line extension is launched, it will probably catch some people by surprise.

The company has focused a lot of the past year on making a lot of changes in terms of operations and marketing. This will most likely allow them to continue to showcase their current portfolio. They will be a part of the excitement and energy at the Drew Estate booth.
Update (7/9/13): Included information on the Antano 1970 Big Bull 760.
La Hoja Cigars
Booth: 0131, 0132
This is a boutique company run by William Flores, son of Cuban emigrant cigar maker Carlos Flores. The company is launching a new cigar called the La Hoja Autentico Maduro
Legacy Brands (Victor Vitale)
Booth: 2106, 2107
Victor Vitale has announced two cigars that he will launch at the trade show. The first will be the Oro Vivo Armand Assante – which is a cigar named for the famed actor.
The second will be a new cigar in the Tortuga 215 line, the Tortuga 215 Reserva.
Nat Sherman
Booth: 3004, 3005, 3006, 3007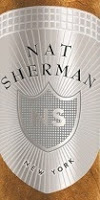 Michael Herklots heads into his third IPCPR since joining Nat Sherman in 2011. This year the focus will be on the new Nat Sherman 1930 line. The Timeless Collection will also continue to be front and center. Recently the company announced three line extensions to their Timeless Nicaragua blend.
The transformation of Nat Sherman over the past couple of years has been amazing. Much of the credit goes to Herklots and the changes he has implemented in terms of product development and distribution. We reported on the energy at the company's booth in 2012 – and there is every reason to believe that will continue in 2013.
Update 7/10/13: The company will also be launching the Nat Sherman Sterling at the trade show.
Rocky Patel Premium Cigars

Booth: 3243 -3250, 3343 – 3350, 3443 – 3450, 3543 – 3550

Update: 7/11/13: We've addition updates below since last week.

For the second year in a row, Rocky Patel will lead the pack in terms of new releases. While the official announcements are pending, the company is planning six new releases. The latter three cigar names have not officially been announced.
Rocky Patel Platinum
Sheffield Cigar
The company is also planning some other things:
The company also has recently announced 6 x 60 line extensions to:
Roberto Duran Cigars

Booth: 1236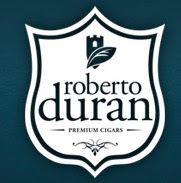 This is a company making its debut at the 2013 IPCPR Trade Show. The company was founded by an industry veteran named Roberto Pelayo Duran.
The big focus around this company is they are resurrecting a classic Cuban brand called Azan. The Azan line will consist of three different blends: White Premium, Burgandy, and Maduro Natural.
Sindicato Cigar Group
Booth: 0105, 0106, 0107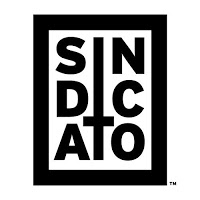 Updated 7/11/13:
Sindicato is a group of retailers that have banded together to produce premium cigars. The company announced their launch back in March and named former Altadis Vice President of Sales Jim Colucci as its CEO.

The company will launch two premium lines – Affinity and Hex. They will also launch a value priced bundle cigar called Casa Bella.
Sosa Cigars (Antillian Cigar Group)
Booth: 1843, 1844, 1943, 1944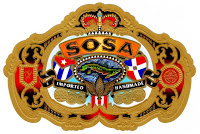 Sosa Cigars will have a busy 2013 IPCPR as they are planning to launch three cigar blends. The focus with Sosa seems to be focusing around small batch/limited releases as all three of these releases fall into this category.
First up, the Sosa Underground Connecticut will be the second blend to join the Underground line. It will come in the same sizes as the core Nicaraguan one.
Also in the works are the Sosa Auric Perfectum – which is being targeted to preferred retailers. Finally, the Sosa Limitado will also be released – coming in a single size, a 7 x 54 belicoso.
Tarazona/Cubanacan Cigars
Booth: 3516, 3517
Eddie Tarazona's company will be launching two cigars. The first is a long awaited new addition to the Tarazona 305 line called the Tarazona Revolution 305.
The second cigar is a new cigar to the Cubanacan brand called the Cubanacan Maduro.
Villiger Cigars
Booth: 2228 – 2231, 2328 – 2331, 2428 – 2431, 2528 – 2531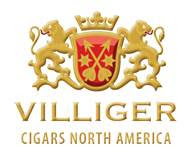 The company has announced two limited production cigars for 2013 that will debut at the trade show.
The Villiger 125 will be a cigar that is meant to commemorate the company's 125th anniversary. While it will be in three vitolas, all of the vitolas have a 56 ring gauge.
The Villiger Selecto will feature a Connecticut Shade wrapper from Talanga. It is being geared toward smaller ring gauges with a Corona Gorda and Lancero format being released.