Assessment Updates will be posted on this web-site to: 1) Assess "pre-review" cigars that were not given a rating or score (typically pre-release cigars); 2) Provide numeric ratings to cigars previously assessed prior to the implementation of the numeric scoring system; 3) Provide a re-assessment and re-score of a previously assessed/score cigars. Today, we provide an assessment rating and score to the Tres Reynas cigar. This was a pre-release cigar we did a pre-review for back in August 2012 and then scored back in October 2012.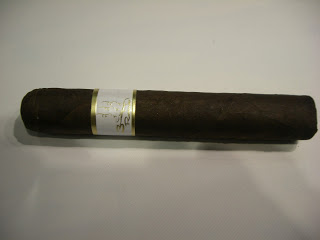 Tres Reynas 2012 (Cigar Coop Photo)
Recently it was annnounced that Tres Reynas, a joint project between the the Quesada and Garcia families would be returning for a new batch (as well as an additional new corona size) for 2013. Today we revisit a cigar from the original 2012 release of Tres Reynas. We've that an additional 9 months of age on this cigar continues to make it even better.
As many know the name is derived from the fact it was the daughters of these families that were behind this project – , Patricia and Raquel Quesada (S.A.G. Imports) and Janny Garcia of My Father Cigars that spearheaded the project. The cigar is made at the My Father Cigars factory and S.A.G. Imports is handling the distribution.
The cigar's blend consists of a Connecticut Broadleaf wrapper over a Nicaraguan filler and binder. The 2012 cigar is available in three sizes: robusto, toro, and gordo and only 1000 boxes of each have been produced. Like our original assessment and when we scord it, we sampled the robusto vitola again.
The Tres Reynas is dominated by its mocha flavors. There are also leather, cream, and pepper notes present. The version we just smoked has a much more mature mocha profile. The pepper has also dialed back a bit from when we last assessed this in October. The result is a much smoother smoke. It's still a very well balanced cigar – medium to full in strength and body.
The burn and draw are consistently excellent on this cigar. This makes for a very low maintenance, yet enjoyable smoke.
Here is the original assessment of the Tres Reynas. Click here our first assessment update when we scored it back in October, 2012.
Original Assessment: Nice to Have
Re-Assessment: Memorable
Original Score: 91
Re-Assessed Score: 93