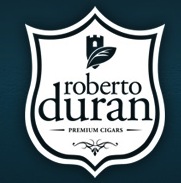 A new company will be making its debut at the 2013 IPCPR Trade show, and will be bringing back an old Cuban brand. The company is called Roberto Duran Cigars and the brand is called Azan. Information on this announcement was sent in a letter from the company, and details of the cigars were reported by the 7/9/13 Cigar Insider.
Roberto Duran Cigars is founded by a gentleman named Roberto Pelayo Duran. Duran hails from Havana Cuba. The company has a factory in Esteli, Nicaragua and also has a boutique wrapper plantation in Ecuador. Duran originally started out supervising cigar production in Cuban. He then went on to assemble and manage all Cuban cigar brands for The Pacific Cigar Company, Ltd. Recently, he was a consultant to Dunhill Cigars working on their global brand strategy.
As for the Azan, Duran describes the brand as "one of the biggest kept secrets in the history of Cuban cigar brands". The roots behind the Azan are most interesting. The company was actually founded by a group of Chinese immigrants back in 1928. Kwan Ben Sen (known as Domingo Azan) with his brothers started making handmade cigars in Manicaragua, Cuba (located in the province of Villa Clara). Azan utilized what Duran calls "traditional Oriental dedication and focus, and a strike of good fortune" to build the Cuban Azan brand. In terms of the relaunch of the Azan brand, Duran has Domingo Azan's great granddaughter Maria Isabel Alvarez Azan as a part of the team.
Cigar Insider has reported there will be three blends as a part of the Azan line. At a glance here is what was reported:
Blend Profile
White Premium
Wrapper: Ecuadorian Corojo (Grade 5 and 6)
Binder: Nicaraguan
Filler: Nicaraguan (Jalapa, Esteli), Brazilian Mata Fina
Burgundy
Wrapper: Ecuadorian Cuban Seed Corojo (Grade 3 and 4)
Binder: Nicaraguan
Filler: Nicaraguan
Maduro Natural
Wrapper: Ecuadorian (described as a dark wrapper)
Binder: Nicaraguan
Filler: Nicaraguan
Vitolas Available


The specific vitola dimensions were not disclosed in the Cigar Insider article:
White Premium
Robusto
Robusto Extra
Campana
Burgundy
Petit Corona
Robusto
Short Robusto
Short Campana
Maduro Natural
Campana
Robusto Extra