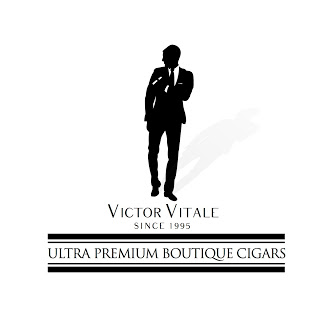 Actor Armand Assante is about to become the latest celebrity to get his own cigar. Victor Vitale of Legacy Brands and producer of the highly rated Tortuga 215 has created a new blend, the Ora Vivo Armand Assante.   Information on this announcement was provided via press release to Cigar Coop from Legacy Brands.
The cigars will be showcased at the 2013 IPCPR Trade Show.
The following information provided by Legacy Brands in regards to Assante and his background:
Armand Assante, an artist, musician and golden globe award winner has had a 35 year love affair with cigars as is evident in many of his films.Throughout his career as an Actor, companies such as L'Oreal as well as Calvin Klein pursued Armand Assante as one of the few iconic images to be associated with their products. Other than Studio and International Independent Films and Television Armand never entertained the 'commercial market' save for the voice of Lincoln Continental and Serta in the nineties, and as host of stellar narration to political Documentaries. Though he comes from an exceptionally cultivated Family, his Grandfather an Italian Chef/Restaurateur in New York, his parents both Artists and Uncles and Aunts in Politics and Education, in the last few years the international scene has beckoned Assante once again to trade his persona on product such as casked Limoncello from Sorrento, Italy, Vodka from the oldest distillery in Russia, Spanish Vineyards as well as venues in Las Vegas. Assante seriously considered but stayed focused on a long time thought..
In the meantime offers to have his name on a cigar have been made consistently in the past but nothing inspired him enough to "make the cut". He has a cultivated knowledge of cigars. The desire to create a legacy started with his career in the film industry thirty five years ago and premium cigars were only a part of his personal life and not a possible staple. He was not about to consider something that wasn't personal.' Ora Vivo', was an inevitability.
"I've lived an amazing life literally all over the planet. I don't take it for granted. I wanted to express that. Sometimes what is unattainable can be approached if you choose the talent as well that comprehends you. Not that it's a common occurrence. It rarely happens in Film being an industry defined often by consensus.With 'Ora Vivo' I am creator and monitor of the product. If I create or distribute a product it would have to qualify as a product of legacy.
"Victor Vitale and Gary Macchione are of the same belief as me. What we create is a living expression of us. It's the way we were raised. When we initially discussed creating a blend of a superior cigar in all respects we appointed Victor Vitale as our mentor. Victor Vitale has a long and tested career in the tobacco industry and his passion for tobacco and the cigar business is contagious. He created many successful brands such as the Tortuga 215 which is apart of his Legacy Brands cigar company. Victor brings 20 years of industry experience to our Ora Vivo cigar brand."
Gary Macchione has a passion for cigars, a talent for understanding and connecting with the consumer, and the ability to establish key relationships and create opportunities by bringing the right people together. Macchione has proudly partnered with veteran cigar maker Victor Vitale and screen legend and Cigar Aficionado Armand Assante to help create the cigar brand Ora Vivo.  In regards to this Assante said:
"Gary and I watched Victor carefully. He has the same discipline, knowledge and devotion to the blends as to the whole industry. He has been a student of the Latin American culture of Cuba, the Dominican Republic, Honduras and Nicaragua for 20 years and always speaks about 'A tribute to the art and tobacco culture'. You have to respect culture. If you are willing to embrace people… and to learn from their culture… inevitably your own sensibilities will evolve… if you've seriously considered their branch of knowledge. What we wish for 'Ora Vivo' is it to be our tribute and honor to the Cigar industry's brotherhood… of cultures. We want those nations that have created the magic of Cigars to be honored together, and shared, by one, such as the one Victor and Gary and I have created. This is our gift to those nations. We tasted Victor's tobacco blends until we knew we had tasted the tribute those cultures deserve. That is the fundamental philosophy shared between us as men. We do not take the cultural legacy that goes into the creation of a great Cigar for granted… or the legacy that goes into the creation of anything for that matter.
"Life is a fleeting glance and taste of beauty. We honor it… in all its forms.
"Ora Vivo is our salute."
— Armand Assante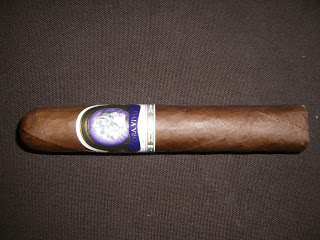 Ora Vivo by Armand Assante
At a glance, here are details on the cigar:
Blend Profile
The blend is described as a Nicaraguan puro from three regions.
Wrapper: Nicaraguan
Binder: Nicaraguan
Filler: Nicaraguan
Vitolas Available
The Ora Vivo Armand Assante by Victor Vitale is being launched in four sizes.  The cigars are rounded vitolas.  They will be packaged in boxes of 16 and have an SRP of around $9.00
5 x 54
6 x 56
7 1/2 x 58
6 x 60
Source: Information from this article was provided via press release by Legacy Brands.
Update 8/21/13: With photo.