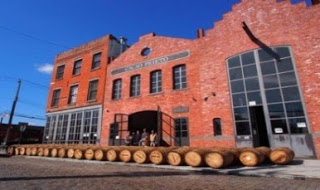 NEW YORK (JULY 23, 2013) – Nat Sherman, Tobacconist to the World, announces the opening of its inaugural pop-up shop in conjunction with Widow Jane Whiskey, a fast growing cult favorite for whiskey lovers at Cacao Prieto, a chocolate factory and distillery in Brooklyn, New York. Located at 218 Conover Street, in the Red Hook neighborhood of Brooklyn, the 500-square foot pop-up shop inside the Cacao Prieto Apothecary will feature the full Nat Sherman Premium Cigar Portfolio including the award-winning Timeless Collection, The Nat Sherman Host Selection, The Metropolitanand Metropolitan Maduro Selections. The pop-up will also feature a variety of Nat Sherman's latest product offerings including The Nat Sherman 1930 and The Nat Sherman Sterling, along with the full range of their all-natural luxury cigarettes. The Nat Sherman pop-up is expected to remain open through the end of October 2013. Official hours of operation as well as a schedule of events will be posted on both Nat Sherman's and Widow Jane's Facebook pages.
Cacao Prieto was founded by Daniel Prieto Preston, whose family has been farming organic cacao in the Dominican Republic for more than 100 years. The Prieto family farm, Coralina Farms, provides the entirety of cacao for Cacao Prieto's chocolates and spirits. Cacaco Prieto is also home to the distillery that produces Widow Jane Whiskey. Known as The Foundation Spirit of New York, Widow Jane is distilled with the pure, sweet water of the Widow Jane Mine in Rosendale, NY, whose limestone quarry was essential in building both the Brooklyn Bridge and the Empire State Building.
"We are extremely excited to partner with Daniel and his team at Cacao Prieto for Nat Sherman's inaugural Pop-Up concept," said Michael Herklots, Executive Director of Brand and Retail Development at Nat Sherman. "We strongly support Daniel's vision for the distillery, and as both Cacao Prieto and Nat Sherman are New York routed – family-owned and operated, there is no better partner. We look forward to bringing the Nat Sherman experience to Cacao Prieto's clientele, and the entirety of the Red Hook community."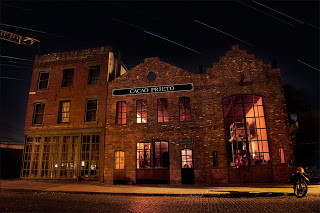 The Nat Sherman Pop-Up is adjacent to Botanica, a specialty cocktail bar modeled after the lounge of a bourgeois Venetian hotel. Botanica will join in on the collaborative concept with Nat Sherman, featuring an exclusive list of cocktail and cigar pairings, curated by Michael Herklots, throughout the duration of the pop-up.
"We are truly thrilled to offer the Nat Sherman experience at our Brooklyn facility," said, Daniel Prieto Preston, Founder of Cacao Prieto. "We are always looking for ways to innovate what we do here in Redhook, so it's an honor to partner with Nat Sherman to bring their first Pop Up to fruition."
Source: This press release was sent to Cigar Coop by Nat Sherman International. Cigar Coop will post information as a free service to all cigar companies that choose to send Cigar Coop press releases.