The Cigar Week Wrap is a one stop place to catch up on the activity here at Cigar Coop. It is a combination of our news reports, cigar reviews, and assessment updates we do throughout the week. We will throw in a few bonus items from time to time as well. Our intent is to publish once a week on Saturday mornings. Note: We have decided to label our posts as "Volume 2" to be consistent with the monthly "Editor's Corner".

News and Previews
This week we started to consolidate all "Cigar Previews" under the category of "News". At one time we had used "News" to delineate information about a news releae and "Cigar Preview" to discuss blend and size information. This has created some confusion, so going forward all Cigar Previews will be categorized as "News". When we are emphasizing blend and size informaiton, we will note it is a preview as well.
Legislative News
Assessments
Assessment Updates
Stogie Geeks Episode 65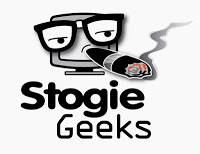 Episode 65 was posted this week. In this episode, we had Scott Weeks and J.R. Dominguez from Iconic Leaf Cigar Company as our special guests. The company came on the scene in 2012 and in 2013 was one of our Five Boutiques to Watch at the 2013 IPCPR Trade Show.
Iconic Leaf Cigar Company is a great story of combining old school cigar traditions with innovative cigar making concepts. The company discussed their vision as well as their two cigars, the Recluse and Recluse Draconian. They have created two unique vitolas – the Kanu and the Sidewinder.
Our second half of the episode focused on our smokes of the week – and some good side discussions as well. We discussed the following cigars:
Aging Room M21 Fortissimo
C&C Connecticut Churchill
Camacho Criollo – Toro
Crowned Heads Four Kicks Sublime
Davidoff Nicaragua Robusto Tubo
Don Pepin Garcia – 10th Anniversary Limited Edition 2013
EP Carrillo Edicion Limitada 2012 (Paul)
EP Carrillo Edicion Limitada 2012 (Will)
Falto Perla Petite Corona
Falto Reserva Especial Tres Luises (Petit Belicoso)
Gold Strike by Royal Gold Cigars Toro
KILO by Miami Cigar and Company – Robusto (Pre-Release)
L'Atelier LAT52
La Flor Dominicana Factory Press Limitado (2013)
La Palina Classic Short Robusto
Ortega Cubao No. 5 (2013)
Partagas Benji Menendes Master Series Mastrueso Re-Release
Quesada Krone
Room 101 LTD Conjura
Tatuaje 10th Anniversary Noella Redux
Viaje Holiday Blend 2011 Petite Robusto


On this date September 14th…