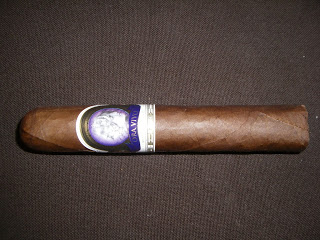 Ora Vivo Armand Assante
Acclaimed film actor Armand Assante will be the guest of honor at a cigar dinner on November 2nd at Sterling Gardens in Matawan, New Jersey. The event is being sponsored by Smokers Haven and will mark the premier launch of Assante's Ora Vivo Armand Assante Cigar. It also marks the first consumer cigar event with Assante in person since the launch of Ora Vivo.
The Ora Vivo Armand Assante cigar was launched at the 2013 IPCPR Trade Show. This is a cigar line that is being launched by Assante, Gary Macchione of Boutique Cigar Brands, and Victor Vitale of Legacy Brands. The Ora Vivo is a project in which Assante was closely involved with in terms of developing the blend. The cigar is available through Legacy Brands Appointed Merchants.

Vitale told Cigar Coop, "I chose non other than Andy Kerstein's Smokers Haven (a long time loyal Legacy Brands Appointed Merchant) to host the USA premier party for the Ora Vivo Armand Assante by Victor Vitale premium cigar. Andy is a long time friend and industry mentor with a ton of experience in both retail and events. This is all around the perfect fit for a premier launch party. Assante will be there to share his true passion for premium cigars with every cigar enthusiast in attendance."
The Ora Vivo Cigar is a Nicaraguan puro that is being launched in four sizes. We previewed the line shortly before IPCPR Trade Show. We also did a feature story from the trade show discussing the Ora Vivo and many other projects by Vitale.
At the dinner, attendees will be given two Ora Vivo cigars as well as a four course dinner. The event is being limited to 75 attendees. Smokers Haven can be contacted at (732) 758-8126 for further details.