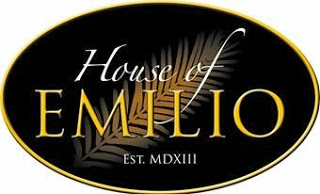 House of Emilio, the umbrella organization for which Emilio Cigars handles distribution for other companies has announced that Wooden Indian Tobacco in Havertown, PA and Outland Cigars in Charlotte, North Carolina have both received the designation of "Master Retailer".
On September 23rd, House of Emilio announced the Master Retailer program. To qualify for the program, retailers agree to facings from each brand under House of Emilio. Participants will receive training for their retail staff on the House of Emilio brands. Finally, participants will have early access to limited releases.

"Master Retailers are a special group of brick and mortar tobacconists," says Nathan McIntyre, National Sales Manager. "It is our desire that each be known not only as a fine tobacco shop, but also as an expert resource on the House of Emilio lines. Dave and his staff at Wooden Indian have been supporters of House of Emilio for a very long time, know our cigars, and we are honored to name them a Master Retailer."
In regards to Outland Cigars, McIntyre said, "Tom, Mark, and the staff at Outland supported us early on. They've been dear friends and great supporters, and as House of Emilio grew, they grew with us. It's an honor to have them in this special group."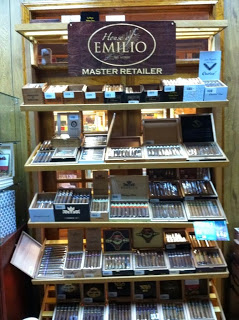 House of Emilio – Outland
(Photo provided by House of Emilio)
"Outland Cigars is thrilled to be recognized as one of a handful of retailers nationwide to be awarded Emilio's distinguished 'Master Retailer' program," says Mark Boley, Outland Cigars Manager. "House of Emilio is one of the most prominent boutique lines in the U.S. They are one of THE companies to watch in the coming years. Great cigars, great people!!"
McIntyre says further Master Retailers will be announced over time.