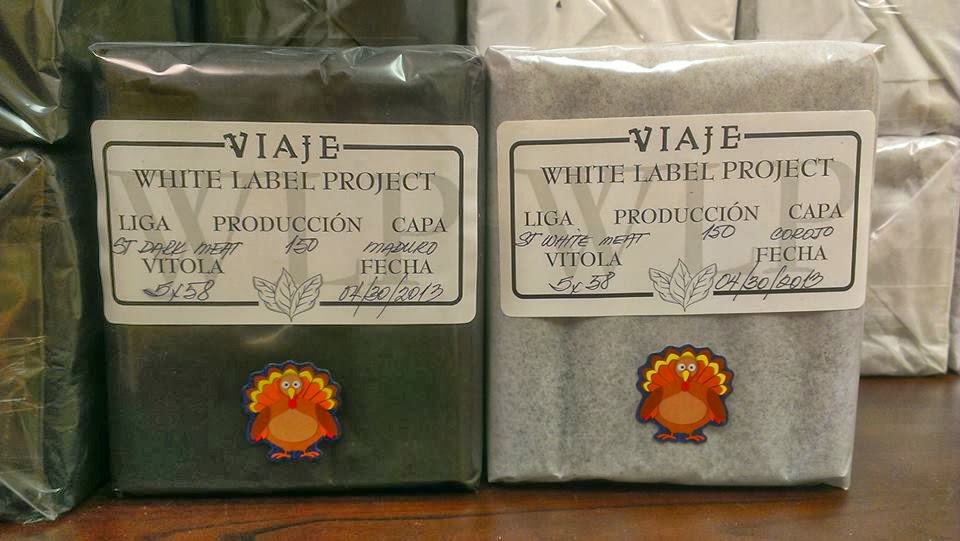 It appears that Andre Farkas and Viaje Cigars are taking no chances when it comes to the company's annual Thanksgiving release. Today on the company's Facebook page, it was announced that the Viaje WLP (White Label Project) Stuffed Turkey would not only be returning for a third consecutive year, but would also be shipped in the company's October shipment. Both the White Meat and Dark Meat blend options will be returning for 2013 – with a slight twist.

In 2011, Viaje introduced the first WLP Stuffed Turkey (2011) which was a 60 ring gauge Nicaraguan puro utilizing a Nicaraguan Criollo for the wrapper. In 2012, Viaje decided to release both a natural and a maduro option known as WLP Stuffed Turkey White Meat and WLP Stuffed Turkey Dark Meat respectively. The White Meat (natural) uses a Nicaraguan Criollo wrapper. The Dark Meat used a San Andres Maduro.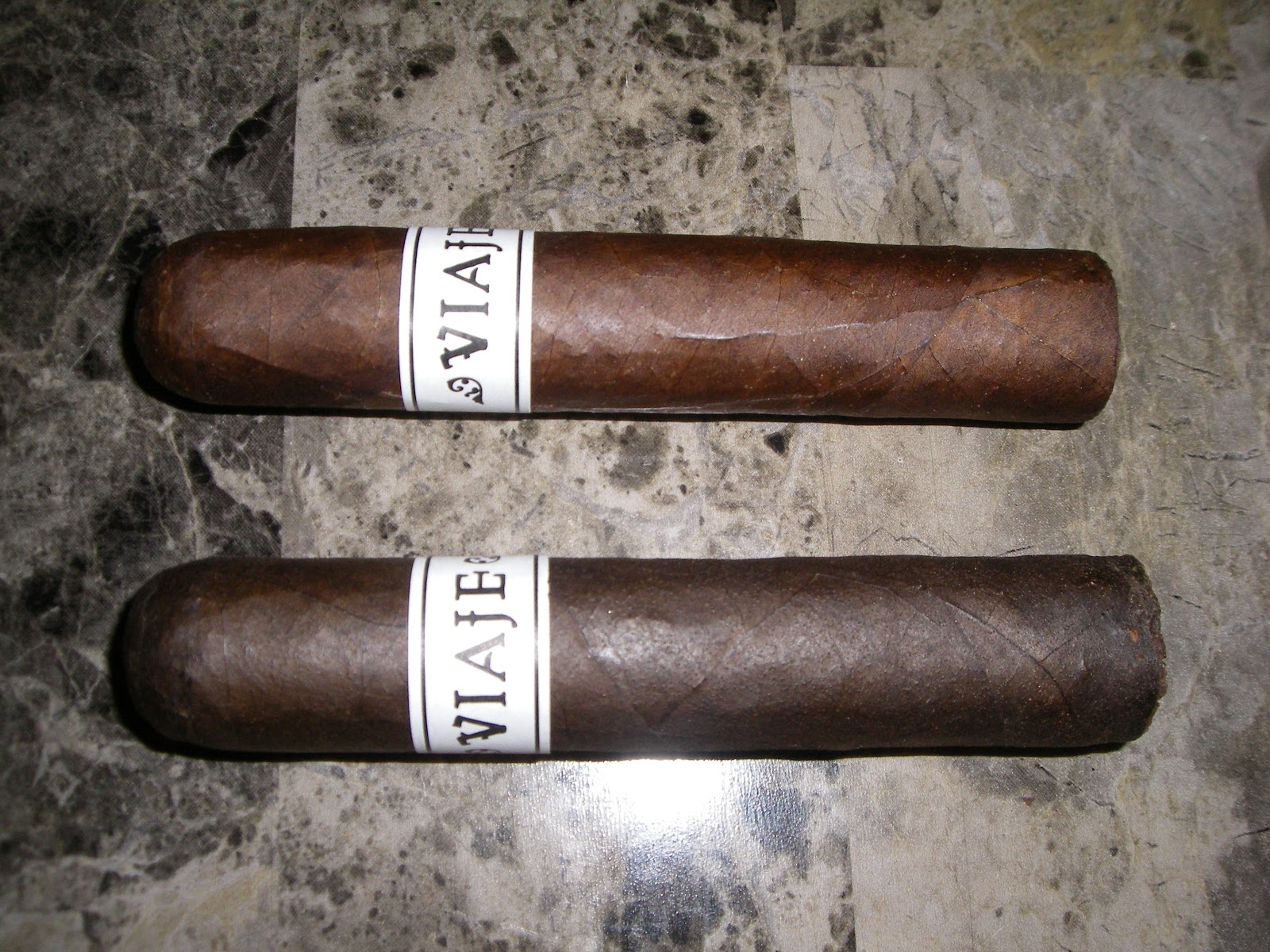 Viaje WLP Stuffed Turkey 2012 White Meat (Top);
Viaje WLP Stuffed Turkey 2012 DarkMeat (Bottom)
For 2013, both blends return but with a slightly smaller
ring gauge
It appears that the 2013 versions will continue to use the same wrappers as in 2013. While the Maduro origin is not listed, Viaje has pretty much used San Andres Mexican for all of its Maduro options. The big change is that the 5 x 60 vitola in the past is being slightly reduced to a 5 x 58 vitola. As Farkas told us, "we will have a slightly slimmer turkey this year."
Last year, the WLP Stuffed Turkey 2012 releases were delayed until just before Christmas due to shipping issues.
The White Label Project (WLP) was launched over two years ago and has been deemed a series of experimental or "mistake" blends by Viaje.
In addition to the WLP Stuffed Turkey 2013 release, the October shipment will include the Skull and Bones M?stery and a new release called Viaje Full Moon.
At a glance, here is a look at the Viaje Stuffed Turkey 2013 release:
Blend Profile
Viaje WLP Stuffed Turkey 2013 White Meat
Wrapper: Nicaraguan Corojo
Binder: Nicaraguan
Filler: Nicaraguan
Viaje WLP Stuffed Turkey 2012 Dark Meat
Wrapper: Maduro
Binder: Nicaraguan
Filler: Nicaraguan
Vitolas Available
Both blends of the Stuffed Turkey will be a 5 x 58 vitola. The cigars are packaged in bundles of 25. According to the bundle label – 150 bundles of each blend are being produced.