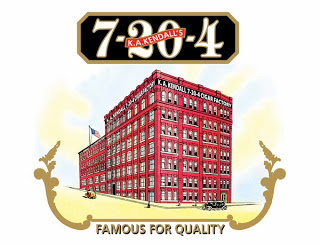 Back in 2010, Kurt Kendall attended the IPCPR Trade Show in New Orleans, Louisiana, and brought his 7-20-4 cigar to the show. At the time, the self-titled cigar was the only offering by Kendall. The 7-20-4 cigar became the buzz of the show, and Kendall suddenly found himself one of the hottest boutiques in the cigar industry. Since then, the company has released three follow-up lines and hired Rick Ardito as Vice President of Sales and Marketing. Now 7-20-4 Cigars continues its journey and growth with the announcement of a new world headquarters and the naming of a Director of Inside Sales in Taylor Douglas Hall. The announcement was made in a press release by the company.

The 7-20-4 brand was built upon theme of nostalgia. In fact all 7-20-4 brand names were popular many years ago and were resurrected by Kendall. The name 7-20-4 is a tribute to R.G. Sullivan, who was a New Hampshire based cigar manufacturer in the late 1800s, early 1900s. The factory was located on 724 Elm Street in Manchester, New Hampshire, thus the name. The company's new world headquarters will continue to pay homage to R.G. Sullivan.
7-20-4 Cigars' new world headquarters will feature a new 9,000 square -foot office and warehouse. It is expected to be operational in the Spring of 2014. In a press release, Ardito says, "7-20-4 Cigars' new world headquarters would have been only a ten-minute trolley ride from the original 7-20-4 factory on Elm Street in Manchester, New Hampshire. Kurt A. Kendall, our company founder and president, is intent on paying homage to what once was the world's largest premium cigar manufacturer, the creation of R. G. Sullivan in 1874."
As for the appointment of Hall as Director of Inside Sales, he brings three years of tobacco sales experience working for a Cincinnati, Ohio tobacconist.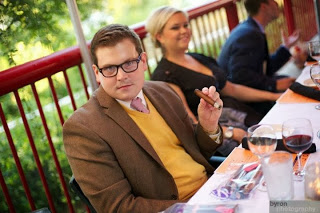 With new Director of Inside Sales Taylor Douglas Hall
and a larger company headquarters, 7-20-4 Cigars is
geared up for their growing customer base
In terms of a 2014 vision, the company plans on solidifying its four lines (7-20-4, 1874 Series, Hustler, and Spider) in what Ardito called "Eventing". The recent press release reports that Kendall and Ardito will be hitting the road meeting with cigar retailers and cigar enthusiasts. The press release also mentions there is a project in the works set for 2014.
The press release also has a comment by Kendall, "I am gratified, not only by the favorable reviews our brandmarks are receiving, but also by the committed team that Rick Ardito has brought to the organization"