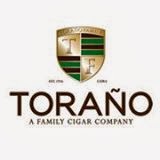 Torano Family Cigars president Charlie Torano Family was a guest on the inaugural edition of The Cigar Lounger Radio Program and mentioned that the Brick will be returning in 2014. As a part of this comeback there will be some packaging changes. Plans for the return are being targeted for the second quarter of 2014.
On the program Torano mentioned, "It's ("The Brick") a cigar that started out just as a simple box-press bundle, but it developed a really nice following, almost a cult like following… It's not a cigar that we put a lot of marketing push behind, but we think the blend, and particularly from a value standpoint is so strong. We got some good ideas as to how we are going to revamp it, not revamp the blend, but revamp how we are going to offer it to consumers and to the retail stores."
Torano did not specify what the packaging changes were at this time.
The Brick is a blend that consists of a Sumatra wrapper over Honduran binder and filler. It was offered in three box-press shapes – a Churchill, Robusto, and Torpedo. The cigar was initially offered in bundles of 25. In 2010, Torano introduced another bundle offering called Brigade.