Assessment Updates will be posted on this web-site to: 1) Assess "pre-review" cigars that were not given a rating or score (typically pre-release cigars); 2) Provide numeric ratings to cigars previously assessed prior to the implementation of the numeric scoring system; 3) Provide a re-assessment and re-score of previously assessed/score cigars. Today, we re-assess the Illusione MKUltra.  This was a cigar we assessed back in December, 2011.  Today we look at the 2013 run of the Illusione MKUltra.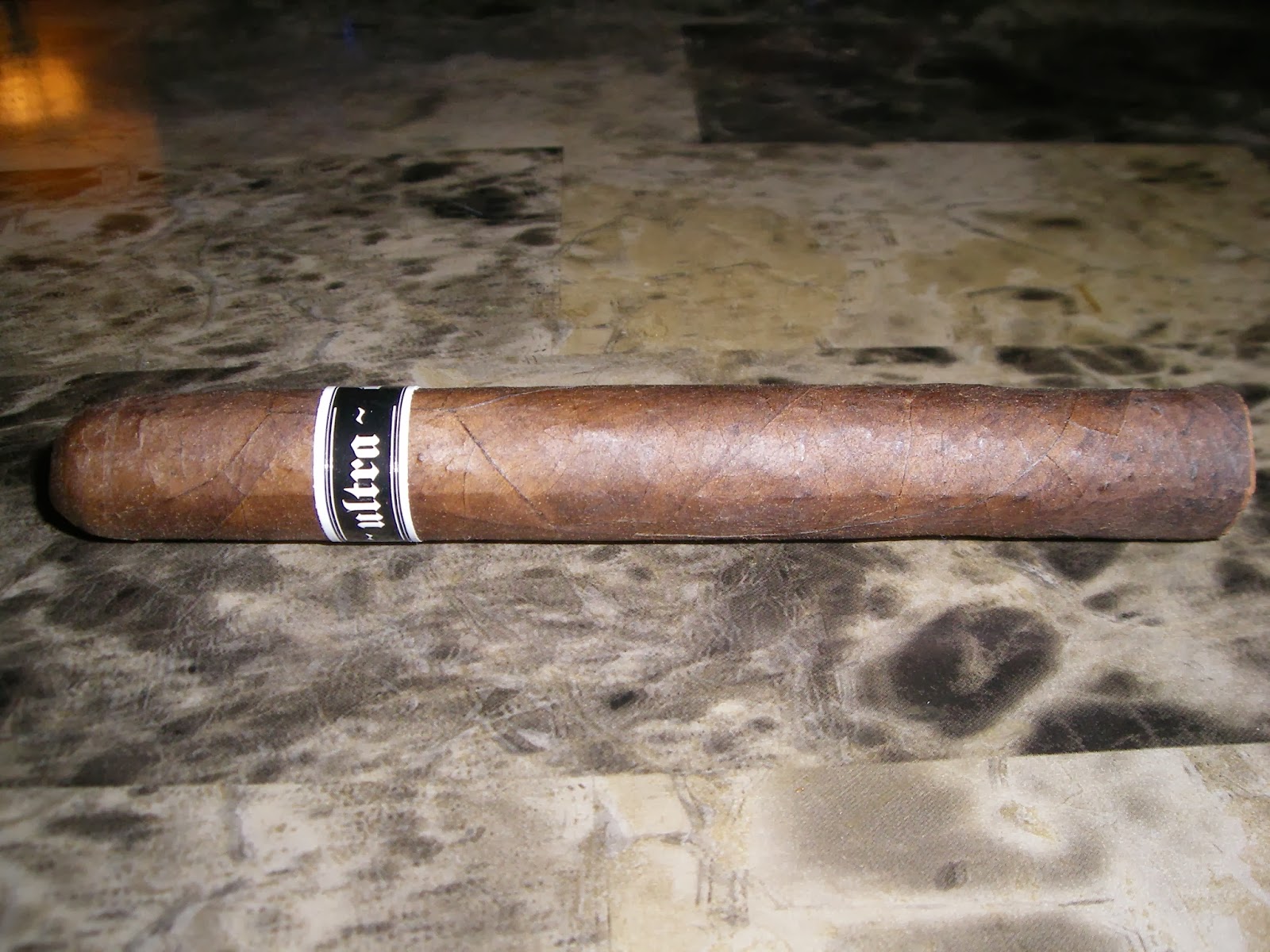 Illusione MKULTRA (2013)
The MKULTRA was the first release of Illusione's Ultra line.  While there are three regular  production box-press vitolas, the MKULTRA is a limited production rounded 5 1/8 x 42 Corona. It was actually the first vitola released in the Ultra line as a limited run was done toward the end of 2011.  At the 2013 IPCPR, it was announced that the MKULTRA was coming back for another run.  Stogie Santa and Cigar Coop both smoked this for Episode 81 of Stogie Geeks and had some differing thoughts on this one.

The MKULTRA shares the same blend as the remainder of the Ultra line.  The cigar is a Nicaraguan puro with a Nicaraguan Corojo wrapper.  The Ultra is generally considered to be the strongest cigar in the Illusione portfolio.
In terms of my thoughts of this cigar, I captured them on our Stogie Geeks' Stogie Feed:
In general, the Ultra line really never wow'd me, but that's not a complete negative as I still found this to be an enjoyable cigar. The interesting thing is I have found the box-press versions of the Ultra to be powerhouses in terms of strength and the MKULTRA to be dialed back. With the 2013 release, I definitely found this blend to be more mature. I found this to still be more dialed back than the box-presses as it is medium to full in strength to start before going to full. This is a cigar where strength has an edge over body as well (I found the flavors medium to start, medium to full in the second half).  The maturing of the blend eliminated some sourness I had detected on the 2011 version. It has a mix of pepper, wood, chocolate, earth, and some natural tobacco sweetness.


Stogie Santa said on Episode 81 of Stogie Geeks:
The first inch is a nice leather and earth to me, then all of the sudden it kicks up in strength.  It's a fuller bodied cigar.  I get some sweet cocoa flavors off that, spice, black pepper on the retrohale.  It's one of the best cigars I find with balance with a strength and flavor combined.   I really, really enjoy this cigar.  It's not for the faint of heart.


Click here for the Cigar Coop assessment of the MKULTRA in the 2011 version.
Assessment: 3.0 – The Fiver (Coop), 4.0 – Box Worthy (Stogie Santa)
Score: 88 (Coop)
References
Price: $8.00
Source: Purchased
Stogie Geeks Podcast: Episode 81
Stogie Feed: Illusione MKUltra 2013