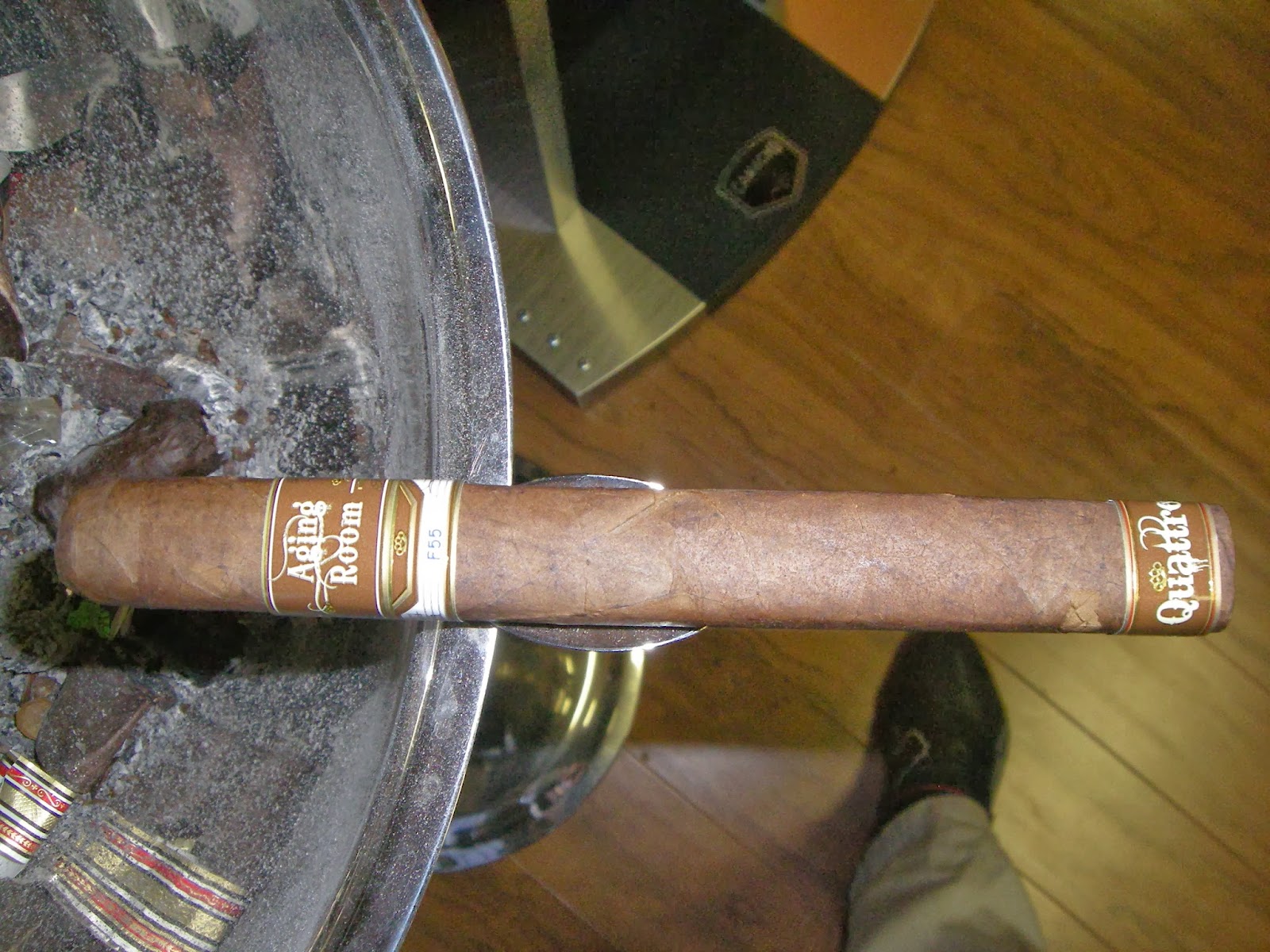 This Aging Room Quattro F55 Concerto will get a
slightly smaller counterpart with the ConcertoS
Boutique Blends will be adding a sixth vitola to its Aging Room Quattro F55 line. The ConcertoS will be the first new vitola since the line was launched in 2012. Information on this line extension was first reported in the 1/23/14 edition of Cigar Insider.
The ConcertoS will add a shorter version of the Concerto vitola as it will measure 6 x 50. This is one inch shorter than the 7 x 50. It was the Concerto vitola that recently earned the Aging Room Quattro F55 the honor of being Cigar Aficionado's #2 Cigar of the Year.

The Aging Room Quattro F55 is intended to be a limited release with a maximum of 400,000 cigars produced. According to the Cigar Insider report, the plan is for the ConcertoS to be released in April.
The Aging Room Quattro F55 in the Vibrato (6 x 54) scored a 91 on Cigar Coop back in September 2012.
Blend Profile

The Aging Room Quattro F55 uses a Sumatra wrapper was acquired from a machine-made cigar factory going out of business in Germany. In addition, the Aging Room Quattro F55 leverages Dominican binder and filler – a staple of not only Aging Room Cigars, but the Boutique Blends line.

Wrapper: Sumatra 2003
Binder: Dominican
Filler: Dominican

Vitolas Available

Each of the cigars in the line are a box-press. The vitola names continue a theme with Aging Room Cigars with musical names – a known passion of company president Rafael Nodal.

ConcertoS: 6 x 50
Concerto: 7 x 50
Vibrato: 6 x 54
Maestro (Torpedo): 6 x 52
Espressivo: 5 x 50
Stretto: 4 1/2 x 46