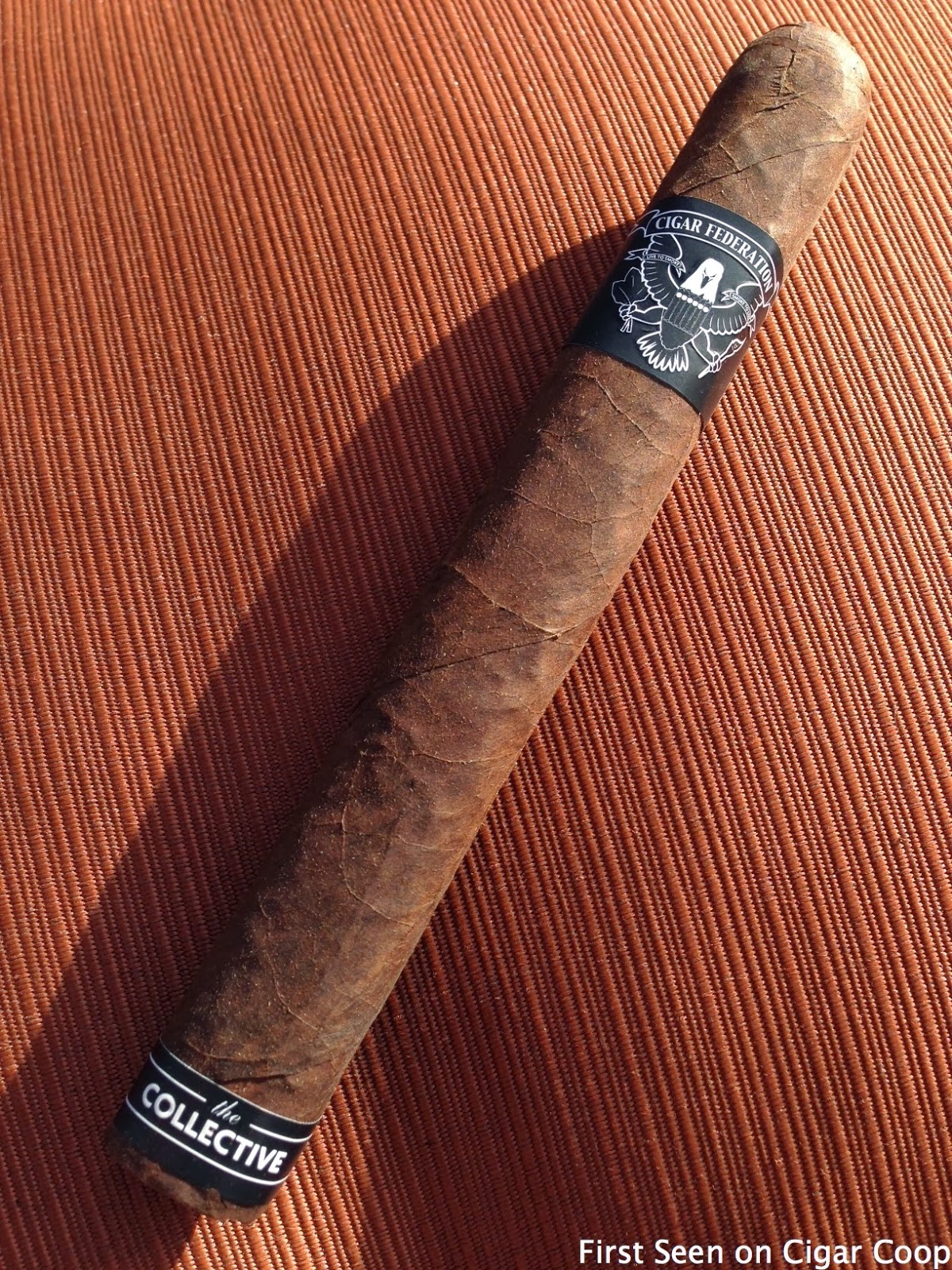 Cigar Federation – The Collective
Cigar Federation, the online social media community will be launching their first cigar. The cigar will be called "The Collective". Cigar Coop has obtained a first photo of this upcoming release.
Cigar Coop has also learned that the plans are for the Cigar Federation "The Collective" to be launched in February. It is expected that Cigar Federation will offer this cigar through their online store.
No details about the blend, sizes, production numbers, or price have been made available at this time, but Cigar Coop has been told more information is forthcoming.
Disclaimer: While we broadcast our Stogie Geeks podcast live on Cigar Federation, Cigar Coop/Stogie Geeks has no affiliation with the Cigar Federation Store or any affiliation with the "The Collective" cigar.