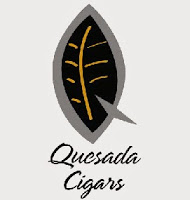 The Quesada Family will use 2014 to commemorate 40 years in the cigar business. As a part of this celebration, the Quesadas will be launching a series of changes and programs throughout the year.
The first change is to the name of the company. Going forward, the MATASA Factory and S.A.G Imports distribution company will now be known as Quesada Cigars. In a statement made by GM Terence Reilly, "Quesada is our family name and we want to make sure all aspects of our operation are associated with it and proudly promote it."

While details have not been released as of yet, we noted an appearance by Raquel and Patricia Quesada on the 9/28/13 edition of Kiss My Ash Radio that referenced a 40th Anniversary Cigar in the works. Back in 2009, the company released a limited edition cigar to commemorate their 30th Anniversary.
The 40th Anniversary of Quesada can be traced back to where Manuel Quesada opened his MATASA facility back in 1974.