For the third consecutive year, we list our best aged cigars for 2013. The purpose of this category is to look at some cigar lines that were released the previous year, and see the impacts of age on them. This year we extend the category to include ten cigars.
1) The cigars must have been new blends and have met criteria to be eligible for the 2012 Cigar of the Year Countdown.
2) They must be cigars that have been smoked (not necessarily scored) during the 2012 Cigar Year, and at least one other time during the 2013 Cigar Year on Cigar Coop. A minimum of six months must have passed from the first time smoked.
3) This is not an exhaustive assessment. In other words, it is based on the sampling of cigars smoked again in 2013. By no means are we claiming to have smoked every cigar again.
4) Cigars are listed by blend, not individual vitola. We are not claiming to smoke every frontmark for this aging assessment.
5) In each case where an aging assessment is done, there is at least one "vitola to vitola" comparison done to ensure an apples to apples comparison has been done.
In each of these cases, we considered the cigars quality smokes when first assessed, and even better smokes after the age. We present this year's list in reverse order:
10. Swag SoBE Edition by Boutique Blends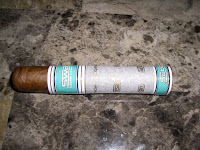 The
Swag SoBe Edition
is the third blend to be added to the Swag Cigars family.
The cigar was launched prior to the 2012 IPCPR
. The cigar pays tribute Miami Beach's South Beach (SoBe) stands for South Beach – referring the famous Miami Beach neighborhood Specically the impetus for the name came after the Miami Heat won the 2011-2012 NBA Championship.
About ten months of age really helped this cigar come into its own. It had some nice notes of nut, pepper, natural tobacco, and grapefruit. The aging seemed to settle down some acidic notes that were picked up earlier on when we smoked it. Overall, it delivers a solid experience and definitely helps the cigar come into its own.
9. Rocky Patel Winter Collection 2012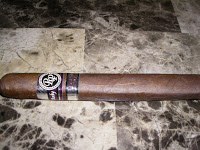 The
Rocky Patel Winter Collection 2012
marked a return for Rocky Patel Premium Cigars' Seasonal Blend series. This was a series of limited run cigars that were meant to coincide with each of the four seasons. The blend was almost meant to coincide with the spirit of the season. It was discontinued in 2009, but a one time new seasonal release of the Winter Collection 2012 appeared at the start of the 2012 Cigar Year – with a limited production of 2000 boxes in 3 sizes.
After 15 months of age on this one, the Winter Collection 2012 delivered notes of chocolate, exotic spice, earth. and leather. The aged version lost some of the bittersweet notes that I had gotten when this first came out. The result was a smoother, better balanced smoke.
8. Viaje 5th Anniversary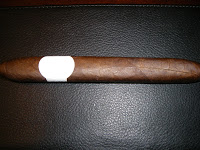 This one had about 8 months of age on it. The cigar delivers notes of grass, natural tobacco, floral, cedar/wood, and pepper notes. There is a touch of citrus that adds the right amount of sweetness to this blend. Overall, I found age settled this blend nice and gave this blend some smoothness that it needed when it was first relesased. This is one of the few Viaje Cigars that have only had a single batch released, so if you run into it now, you know you have a common baseline for aging with this smoke.
7. Nestor Miranda Grand Reserve 2012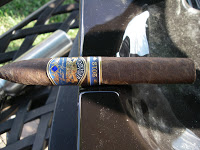 The Grand Reserve 2012 is a full strength, full-bodied smoke. Even after 9 months of age, it remained like that. This is not an overly complex smoke, but it does deliver nice notes of chocolate, coffee, pepper and even some cream. This one "settled" down a bit and created a smoother, and more well-balanced smoke.
The Nestor Grand Reserve 2012
just missed our Top 30 in 2012
, but it still is a cigar that impressed us. In 2013, it was a classic case of good getting better.
6. Aging Room Havao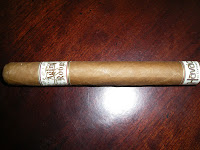 The
Aging Room Havao Connecticut
is the second blend to be released under Boutique Blend Cigars' Aging Room Cigars line. It not introduced a Ecuadorian Connecticut Shade wrapper offering into the line, but it also marked the first regular production blend to be released under the Aging Room Cigars' umbrella.
The Havao is going to deliver a classic mild to medium strength, medium-bodied profile that is found on many Ecuadorian Connecticut Shade wrapper offerings. There are notes of cream, wood, pepper, and even a touch of vanilla. With a year of age on it, the Havao really comes into its own. The flavors seemed more mature and more developed.
5. Emilio Draig K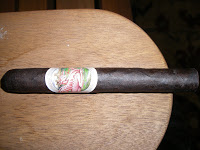 The
Draig K
was the first in Emilio Cigars' limited production Draig line. The intent of the line is to a small batch, limited production cigar. Griffith originally said the plan would be to use a different factory and produce a different blend each year. The Draig K was one of our personal favorites of last year as it finished as our
#15 Cigar of 2012
.
This cigar makes the list for different reasons than the other entries. The Draig K was considered a game changer cigar by us in that it used a unique wrapper from Colombia known as Colombian Cubanito Maduro. While it lent itself to the cigar's unique flavor profile, the wrapper was very sensitive to moisture – and did lend itself to less than ideal burn and draw scores. These issues were most prevalent when the cigars arrived at retailers (and credit to Emilio for making consumers aware of this up-front)
However, a year of keeping this cigar at around 67-68% seemed to do the trick and the Draig K is now performing flawlessly. The cigar delivers a wonderful mix of dark chocolate, leather, baker's spice, herbs,and even some apple spice – all layered with a nice natural tobacco feel. With a consistent burn and draw, these cigars now always seem to satisfy.
4. Tres Reynas 2012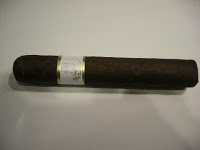 The Tres Reynas Cigar is a joint project between two of the iconic families in the cigar business
– the Quesadas and the Garcias. The cigar was launched at the 2012 IPCPR Trade Show. In particular it was the daughters of the family, Patricia and Raquel Quesada (S.A.G. Imports) and Janny Garcia of My Father Cigars that spearheaded the project. In a nutshell, the cigar is made at the My Father Cigars factory and S.AG. Imports is handling the distribution. The cigar made its debut at the 2012 IPCPR Trade Show. It was announced for the 2013 IPCPR Trade Show that a new batch – known as
Tres Reynas 2013
would be released. We will focus on the 2012 edition.
After 11 months of age, this cigar really is coming into its own – and is showing all the qualities of a top Connecticut Broadleaf. The
Tres Reynas 2012
delivers notes of mocha, leather, cream, and pepper notes present. The mocha notes seem to get richer, and the pepper has dialed back. The result is a much smoother smoke. It's also a very well balanced cigar – medium to full in strength and body. If you can find some of these, most likely you will get the benefits of the aging.
3. RoMa Craft Tobac Aquitaine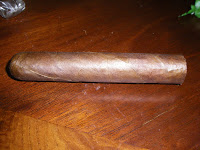 In about six months of age of the Aquitaine, I noticed a huge difference. Some of the spice had dialed back. This resulted in a more complex flavor profile that really allowed for more flavor nuances and transitions. The Aquitaine delivers a nice combination of natural tobacco, floral, cocoa, earth, spice, and nut.
It is worth noting the Aquitaine now contains bands, but it is the same blend. The six month old cigars were unbanded. Regardless these cigars are smoking outstanding right now.
2. Room 101 San Andres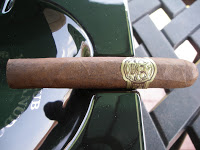 The Room 101 San Andres is launched in the spring of 2012 by Matt Booth's Room 101 Cigars. It will be offered as a new core line to the brand. It also marks the sixth blend released by Room 101 and fourth in the past twelve months. As the name indicates, it uses a Mexican wrapper from San Andres, but this one is a natural wrapper. This past year, we did a reassessment on the Room 101 San Andres and we were amazed at how the cigar developed in an eight month period.
It was in the robusto size where the Room 101 San Andres really shines. The flavors consisted of a mix of coffee, leather, exotic spice, and citrus. I mentioned in the last assessment update on this cigar that the coffee flavors were richer and at times had an espresso syrup. The aged version of this cigar also had a lot less in the way of pungent spice making for a much smoother cigar. Overall, this is a blend that is really slipping under the radar and one definitely worth checking out.
1. L'Atelier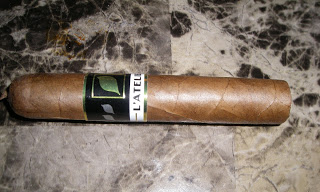 The L'Atelier cigar line is the flagship cigar of L'Atelier Imports. This cigar line (as well as the company) made its debut at the 2012 IPCPR Trade Show. As many now know, Tatuaje founder Pete Johnson was involved with the launch of the company, but the operations are separate and run by Johnson's brother K.C. Johnson, Johnson's friend Sean "Casper" Johnson, and Dan Welsh of New Havana Cigars.
The key differentiator with the L'Atelier is the Sancti Spiritus wrapper. This comes from a tobacco leaf grown by the Oliva family with a seed from the Garcia family. It is a hybrid of Criollo and Pelo de Oro and was designed as a replacement seed for Pelo de Oro. The wrapper itself has a strong resistance to mold.
I first smoked the L'Atelier in the LAT52 ring gauge back in September, 2012. I didn't think it was ready. By the time I reviewed it in January, 2013, it was smoking extremely well. After a full year of age, I revisited the L'Atelier yet again. This cigar has really come into its own and easily is a box worthy purchase in my book. This medium strength, medium to full-bodied cigar delivers notes of nut, natural tobacco, pepper, and some citrus. With a year go age, the flavors are extremely smooth and mudh better developed.
The L'Atelier is our Best Aged Cigar for 2013.