Assessment Updates will be posted on this web-site to: 1) Assess "pre-review" cigars that were not given a rating or score (typically pre-release cigars); 2) Provide numeric ratings to cigars previously assessed prior to the implementation of the numeric scoring system; 3) Provide a re-assessment and re-score of a previously assessed/score cigars. Today, we provide an assessment rating and score to the Punch Rare Corojo 10th Anniversary cigar from 2011. This was a cigar we originally assessed in April 2011.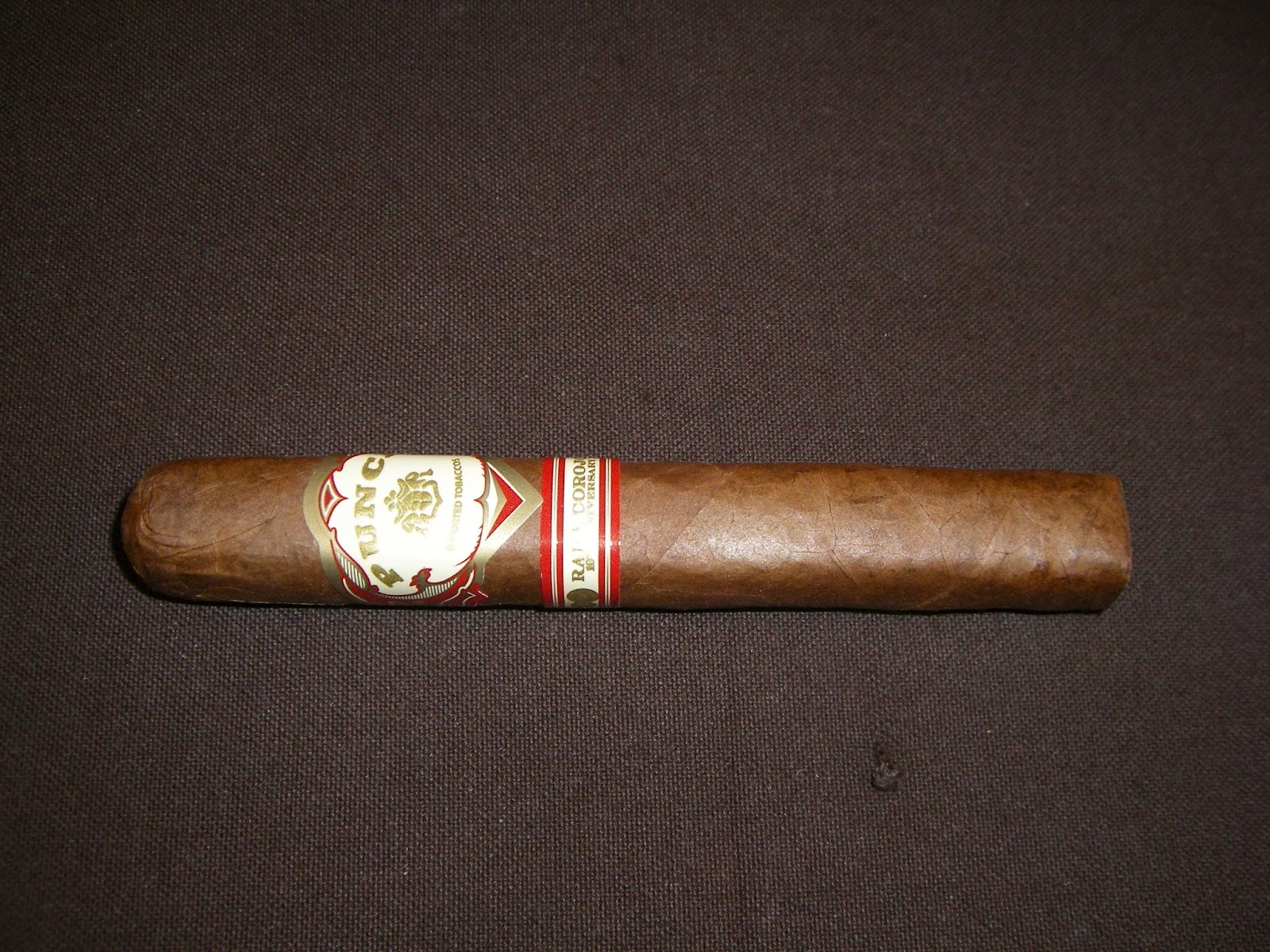 Punch Rare Corojo 10th Anniversary (2011 Release)
The Punch Rare Corojo Series was launched in 2001 and has become an annual release by the General Cigar Company's Punch brand. Since 2001, this has been a limited production annual release. The name might be a little misleading as this cigar actually features an Ecuadorian Sumatra wrapper. For the 2011 release, Punch decided to also release a special Punch Rare Corojo 10th Anniversary cigar. This one would feature a Connecticut Corojo wrapper. While there was a subsequent release of the 10th Anniversary in 2012, today we revisit one of the cigars that was part of the original 2011 batch.

In addition to the Connecticut Corojo wrapper, the Punch Rare Corojo 10th Anniversary consists of a Connecticut Broadleaf binder and a mix of Nicaraguan, Honduran, and Dominican (Piloto Cubano) filler. The cigar was made in one size – a 5 x 50 box-press. The box-press is what I term a soft box-press.
The nearly three years of age of the Punch Rare Corojo 10th Anniversary helped this cigar shine – delivering the best experience I've had with this blend (including both the 2011 and 2012 releases). This isn't the most complex smoke, but it is a flavorful one. The flavor still has the berry sweetness, baker's spice, and pepper that I had become accustomed to with this blend. I didn't pick up the "cola sweetness" that I had originally detected. The flavors were much smoother and better balanced. The flavors are medium to full-bodied and the strength is medium.
The burn and draw were excellent. In particular I was much more impressed with the burn quality than I was three years ago.
Here is the original assessment of the Punch Rare Corojo 10th Anniversary 2011 . We also have an assessment update when we scored the Punch Rare Corojo 10th Anniversary 2012.
Summary

Burn: Excellent
Draw: Excellent
Complexity: Low
Strength: Medium
Body: Medium to Full
Finish: Good
Assessment: 3.5 – Box Split
Score: 90


References

Price
$5.29

Source
Purchased

Stogie Geeks Podcast
Episode 83 – "Live From G Unit Studios"
Episode 6 – "The Runner Ups"

Stogie Feed
Punch Rare Corojo 10th Anniversary Robusto (2011)
Punch Rare Corojo