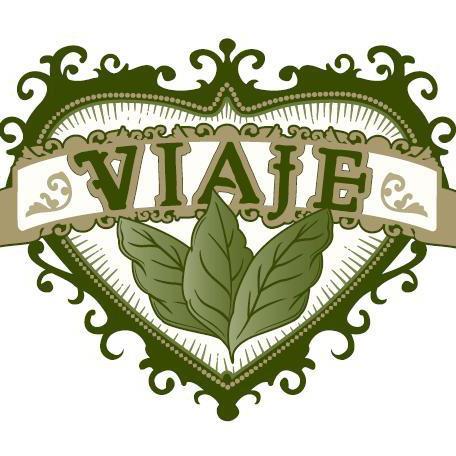 Andre Farkas, President and Founder of Viaje Cigars was our special guest for Episode 86 of Stogie Geeks. Farkas took us through the Viaje story and vision.  While we discussed many projects he has done over the seven years, but we also got a glimpse into what the company has planned for 2014.  It appears that Viaje is poised for one of the busiest years in the company's seven year history. Farkas also told us he thinks the company has reached a point where consistent quality will be the standard for his products in 2014.
In terms of what is new, here is a summary what Farkas discussed:
Viaje Trifecta
Viaje Trifecta has been a lancero project that has been in the works for sometime. The plan is for ten lanceros per blend packaged in a single box. The blends will consist of the Viaje Platino, Viaje Oro, and a new blend called the Viaje Plata.
Of the three blends, the Viaje Platino has already been released in a lancero format, but that was in a 38 ring gauge. Farkas told us due to difficulties in producing that size, his lanceros in the Trifecta will be released in a 40 ring gauge. The Trifecta will introduce the Viaje Oro in a lancero format.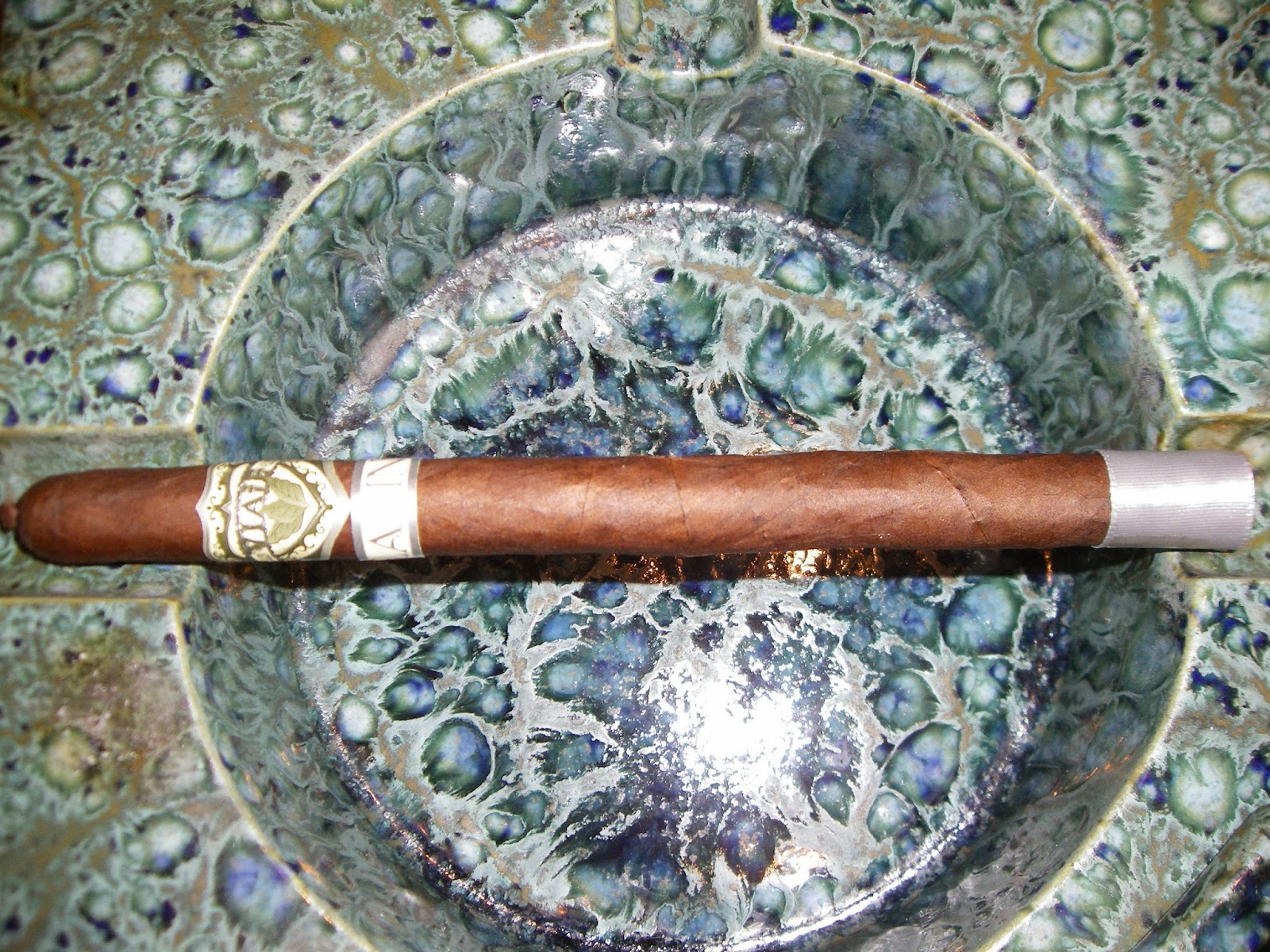 Viaje Platino Lancero in a 38 ring gauge. Going forward this will be a 40 ring gauge
The Plata is a new blend that Farkas described as falling "bridges the gap between" a Platino and Oro.   It is a newer blend and he said will contain less age than the Platino and Oro lanceros which have been aging for three plus years.
Viaje Zombie 2014
Farkas said the Viaje Zombie will be released to two select retailers this year.  One will be the traditional Viaje Zombie Black Box blend with the Criollo wrapper.  Farkas showed off another Viaje Zombie with a black and red label that he described as Viaje Zombie Maduro. The two retailers are R. Field in Hawaii and Atlantic Cigar in Pennsylvania.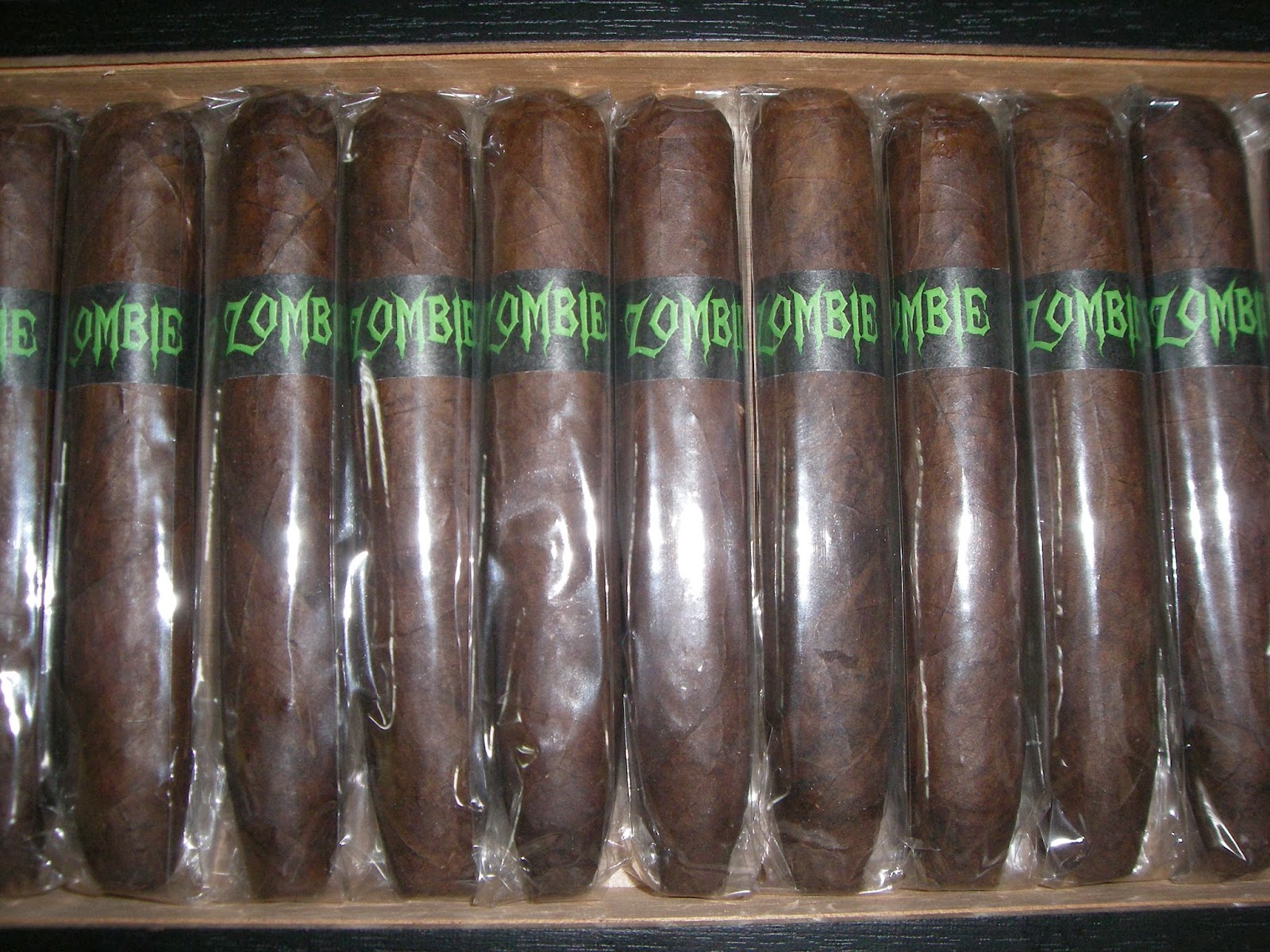 Viaje Zombie 2013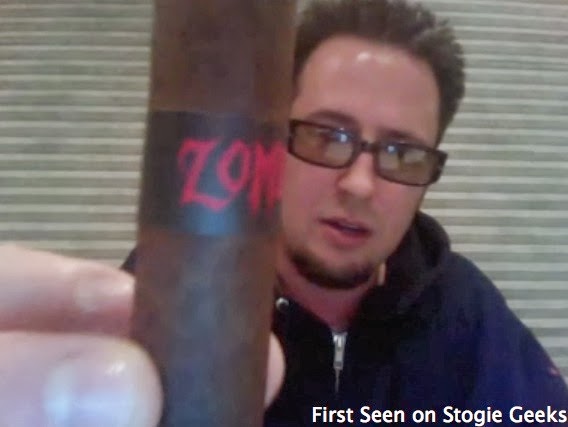 Viaje Zombie Maduro
Farkas said he plans to introduce a new Viaje Zombie blend called the Viaje Zombie Antidote this year.  The cigar has the shape of a syringe.  This will be released along with another batch of the Viaje Zombie Super Shot in April 2014 – timed with the annual Zombie events. The Zombie Antidote and Zombie Super Shot will be available to all Viaje authorized retailers.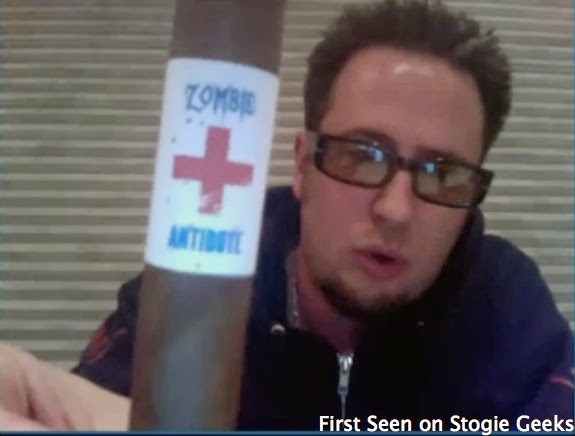 Viaje Zombie Antidote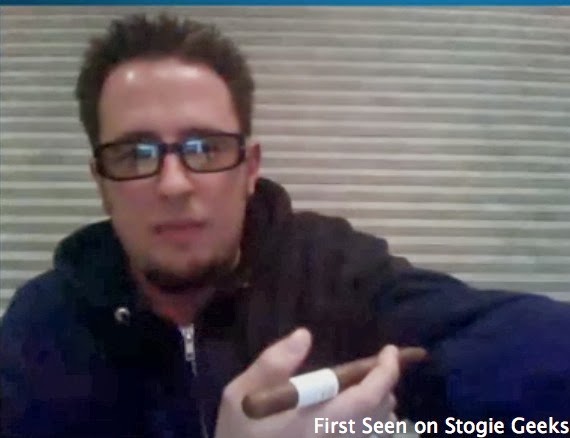 In terms of the Zombies, says there is a story that ties several of his blends together. The story goes that Viaje WMD (Weapon Mass Destruction) explodes.  Because of radiation from the explosion, people would mutate into "Zombies".  The Zombie Super Shot helps arm people for what Farkas calls the "Zombie Apocalypse".  The only way to cure the Zombies is with the Antidote.
Viaje Exclusivo Corona Gorda
After several years of being Viaje's Event Only cigar, the Viaje Exclusivo in the Corona Gorda format will be released in its own small batch release.  This release is targeted for May 2014.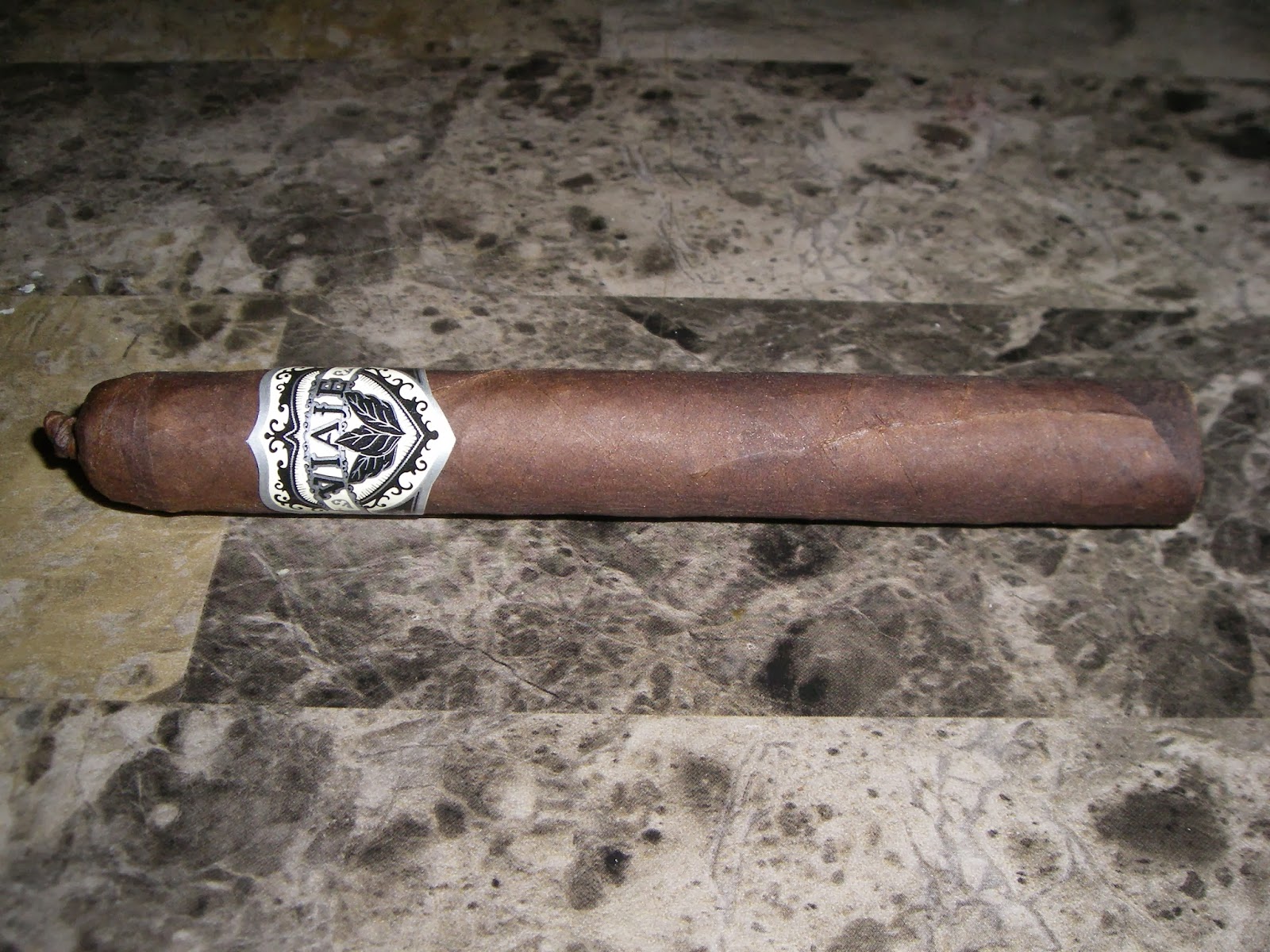 Viaje Exclusivo Corona Gorda
Last year, Farkas introduced the Viaje Secret Sauce as Viaje's event only cigar.
Viaje Skull and Bones – White Label
Andre Farkas also said to look for the return of the FOAB, MOAB, and a special size of this release of the Skull and Bones in the May timeframe.  He did not elaborate on details, but drew an analogy as he did when the ultra-limited Skull and Bones Big Ivan was released.  In 2012, Farkas moved the MOAB release, along with a newly added FOAB was added to the Skull and Bones White Label from Skull and Bones Red Label series. The Red Label versions are considered to have more strength.
Viaje 50/50 Project
Farkas said there are no immediate plans through 2015 for another release of the 50/50 project.  This is a difficult and it takes four times the amount of time it takes to roll. The 50/50 series was first introduced back in 2009 and has been most recently released in 2013.
The unique factor with the 50/50 is exactly what its name says.  The cigar contains two different filler blends – one filler blend in the first half and one filler blend in the second half.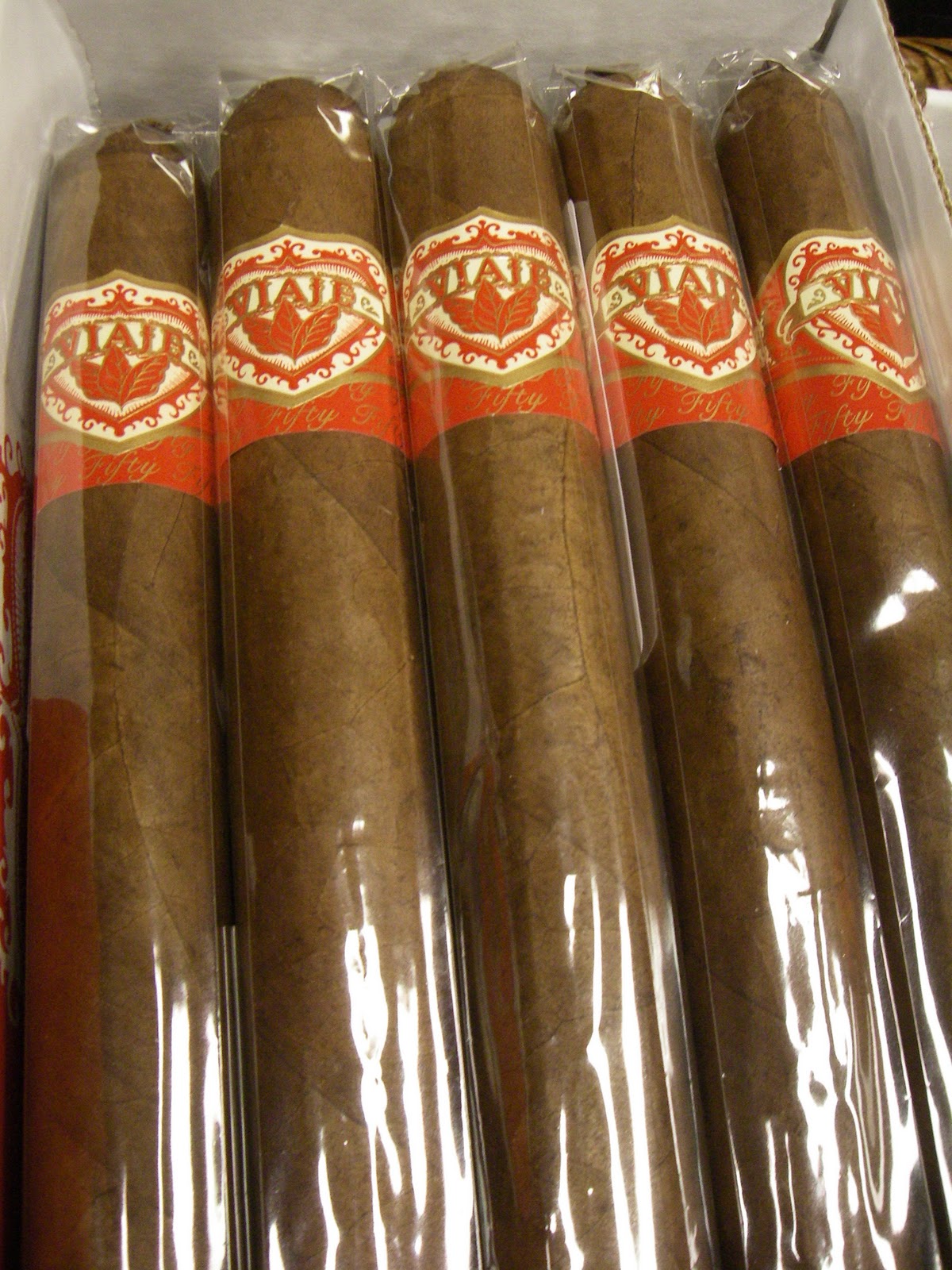 Viaje 50/50 Red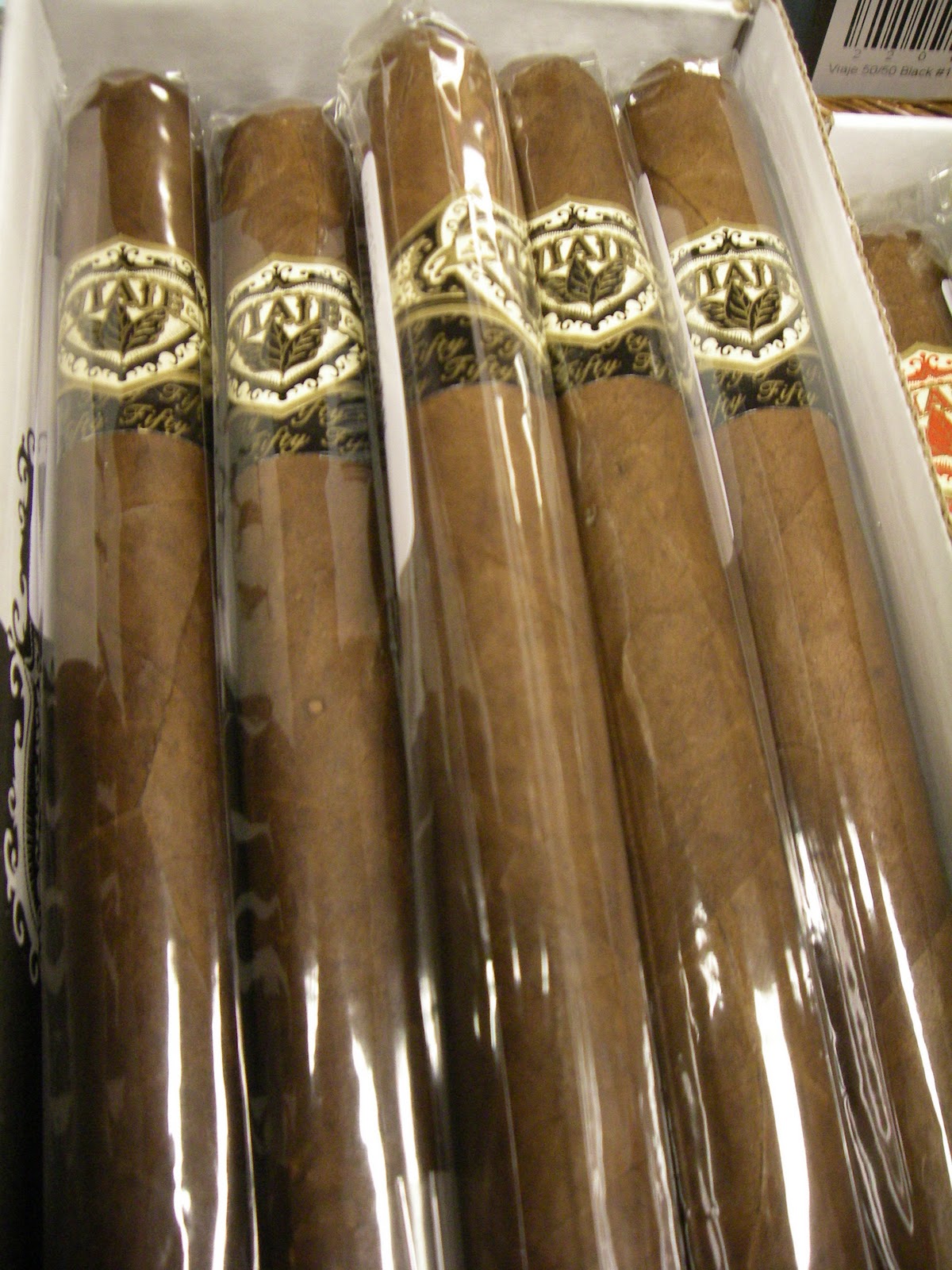 Viaje 50/50 Black
Viaje Fourth of July Releases
Farkas did mention for his three releases around the Fourth of July Viaje TNT, Viaje C-4, and Viaje Roman Candle that is considering using a different factory to produce these cigars, but did not elaborate on details.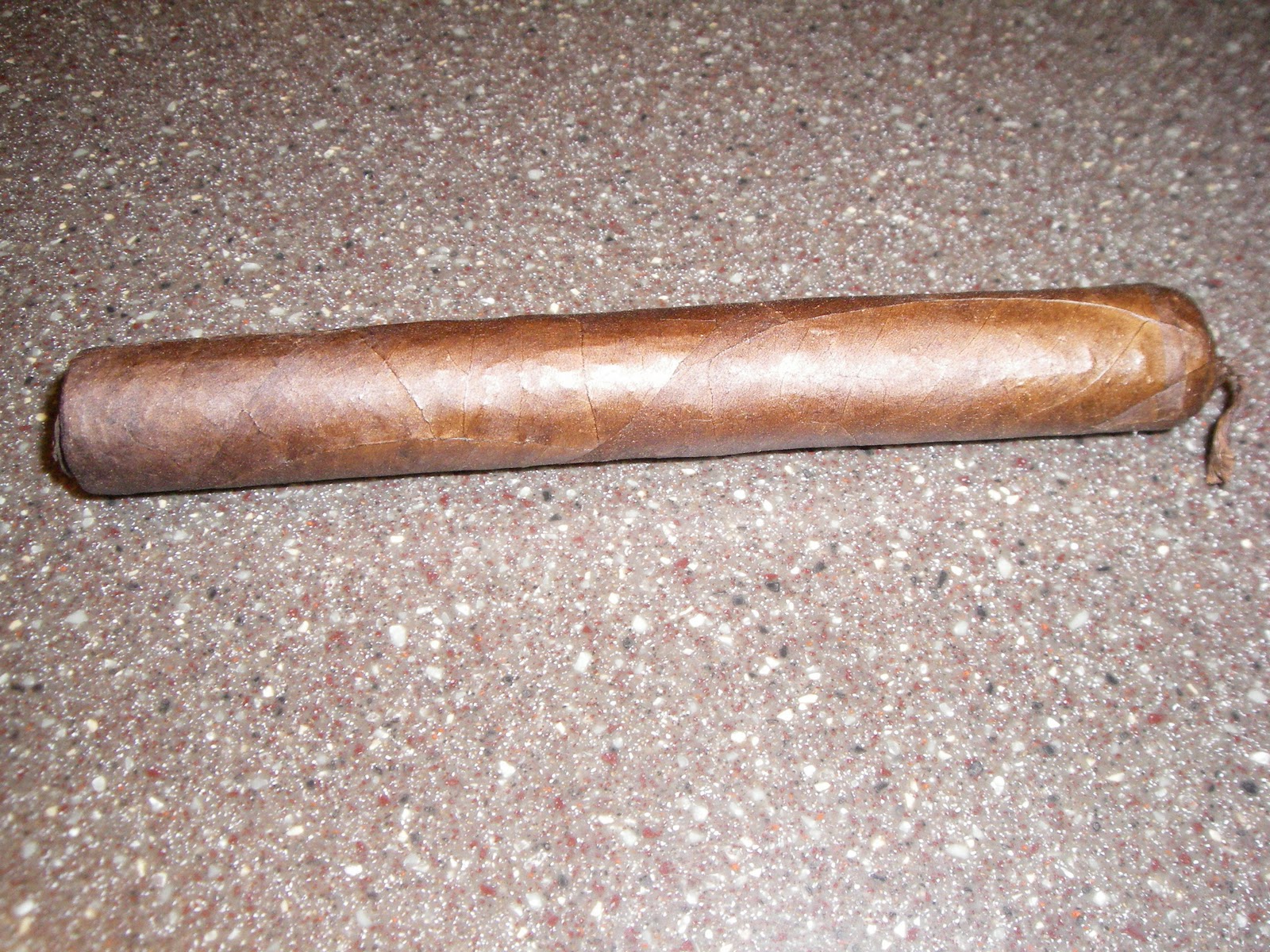 Viaje TNT 2011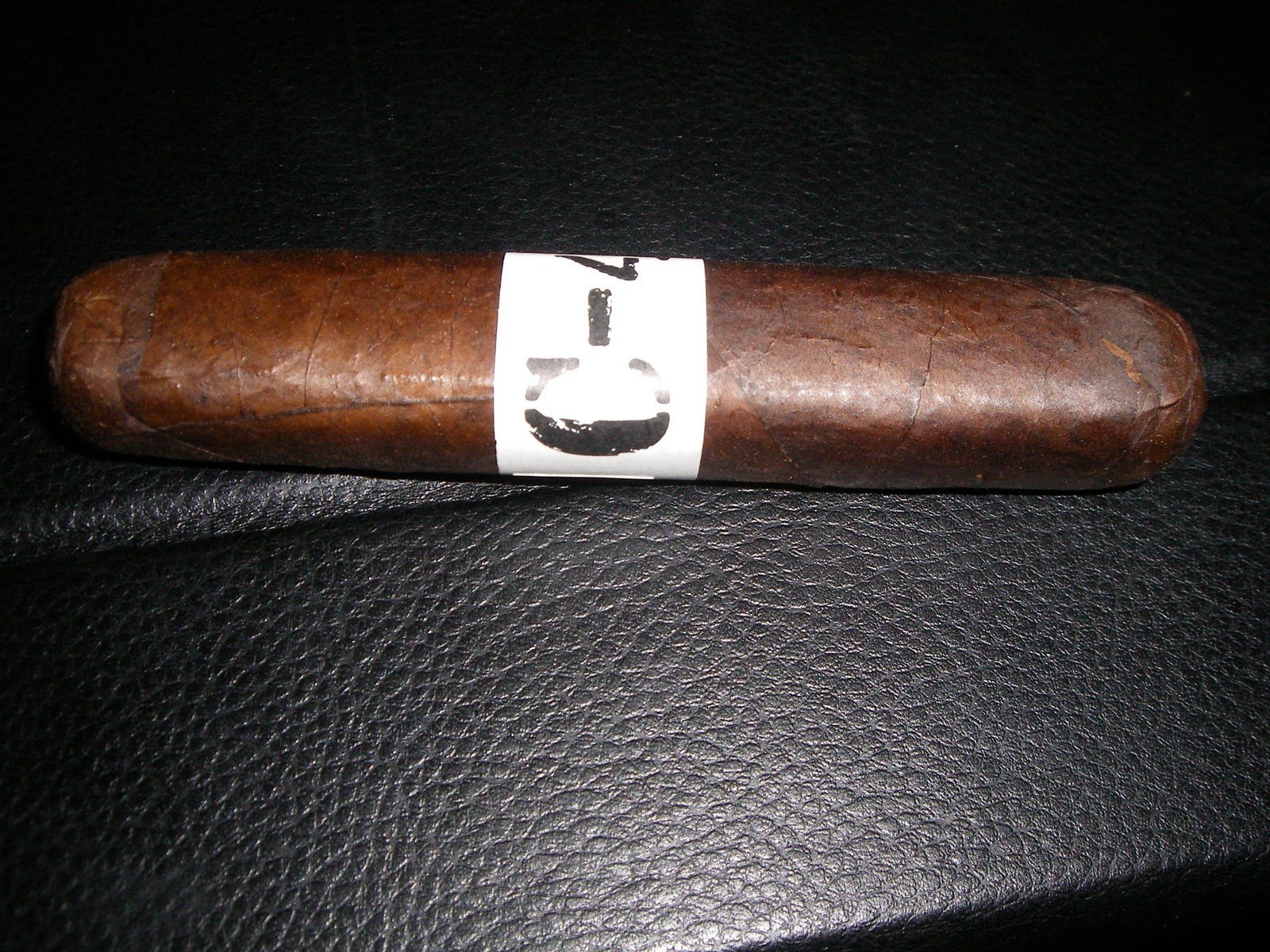 Viaje C-4 2011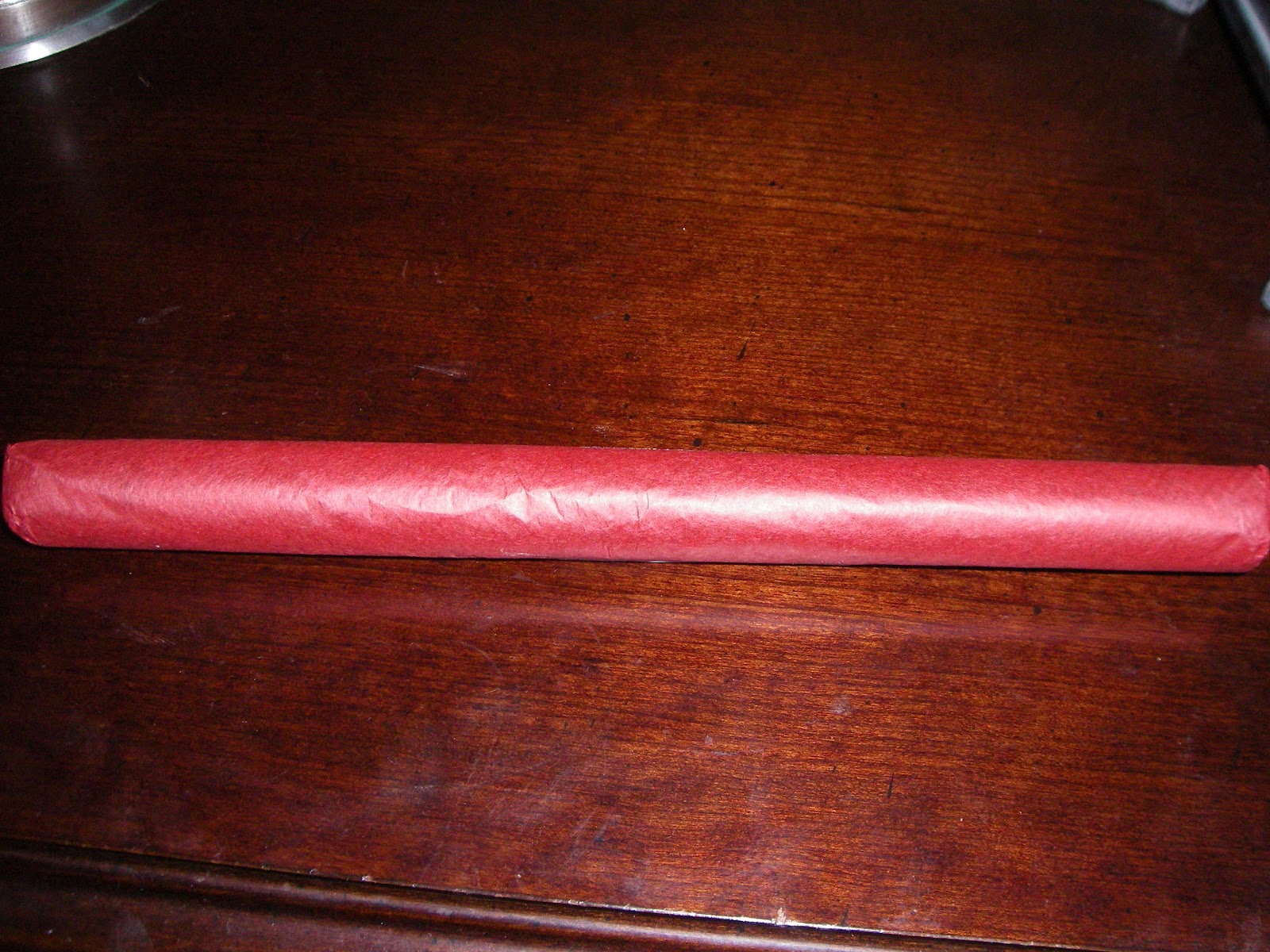 Viaje Roman Candle
Viaje Full Moon 2014
Farkas did say this cigar, which was introduced in 2013 will return.  It is now his official Halloween seasonal cigar.  He did hint of an offshoot blend also being released this year.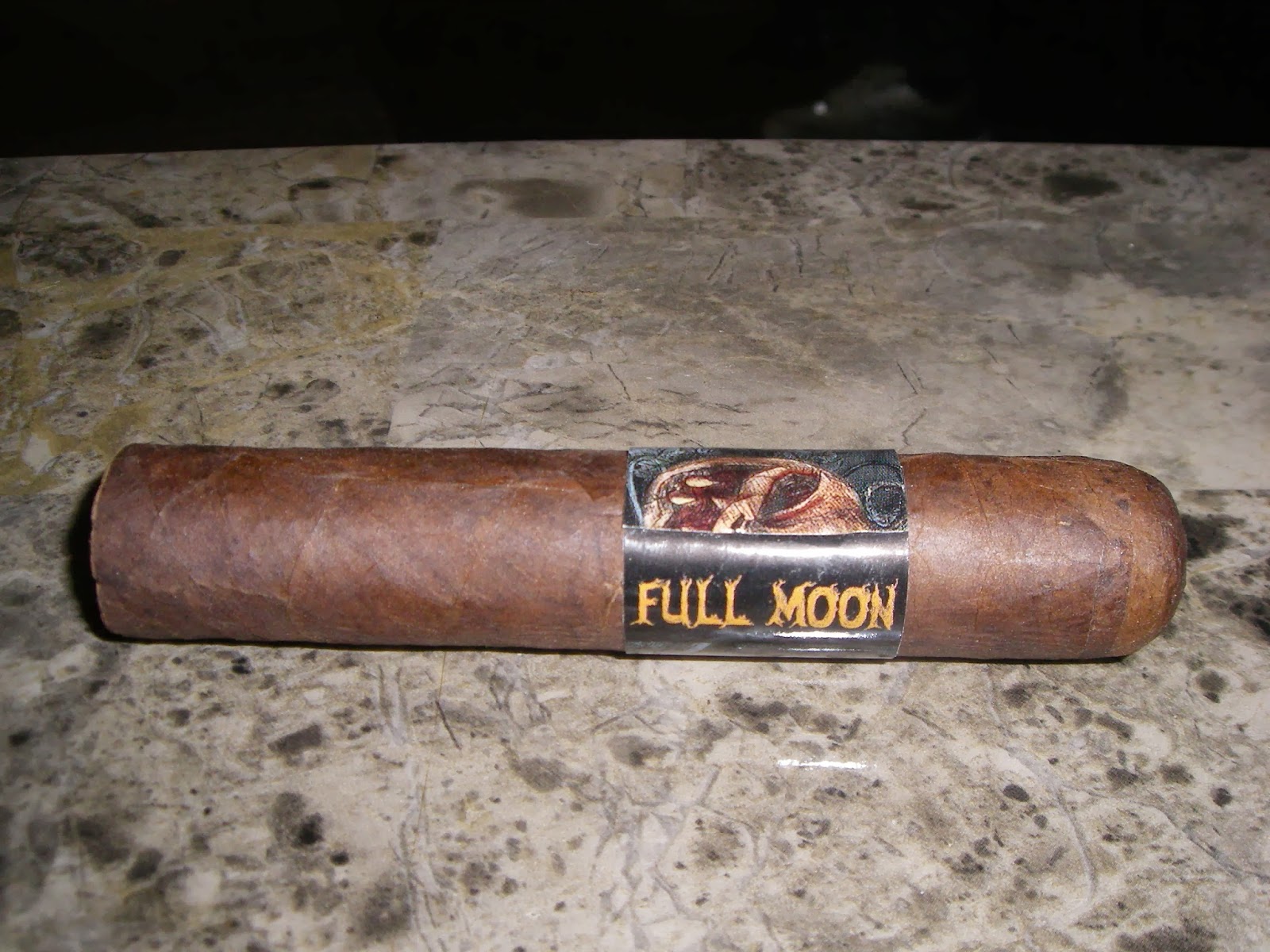 Viaje Full Moon 2013
Viaje Stuffed Turkey 2014
After three years of being a part of the White Label Project, Farkas said these cigars will now be released in their own line – complete with their own packaging and banding  Both the Viaje Stuffed Turkey White Meat (Natural) and Dark Meat (Maduro) blends will be released.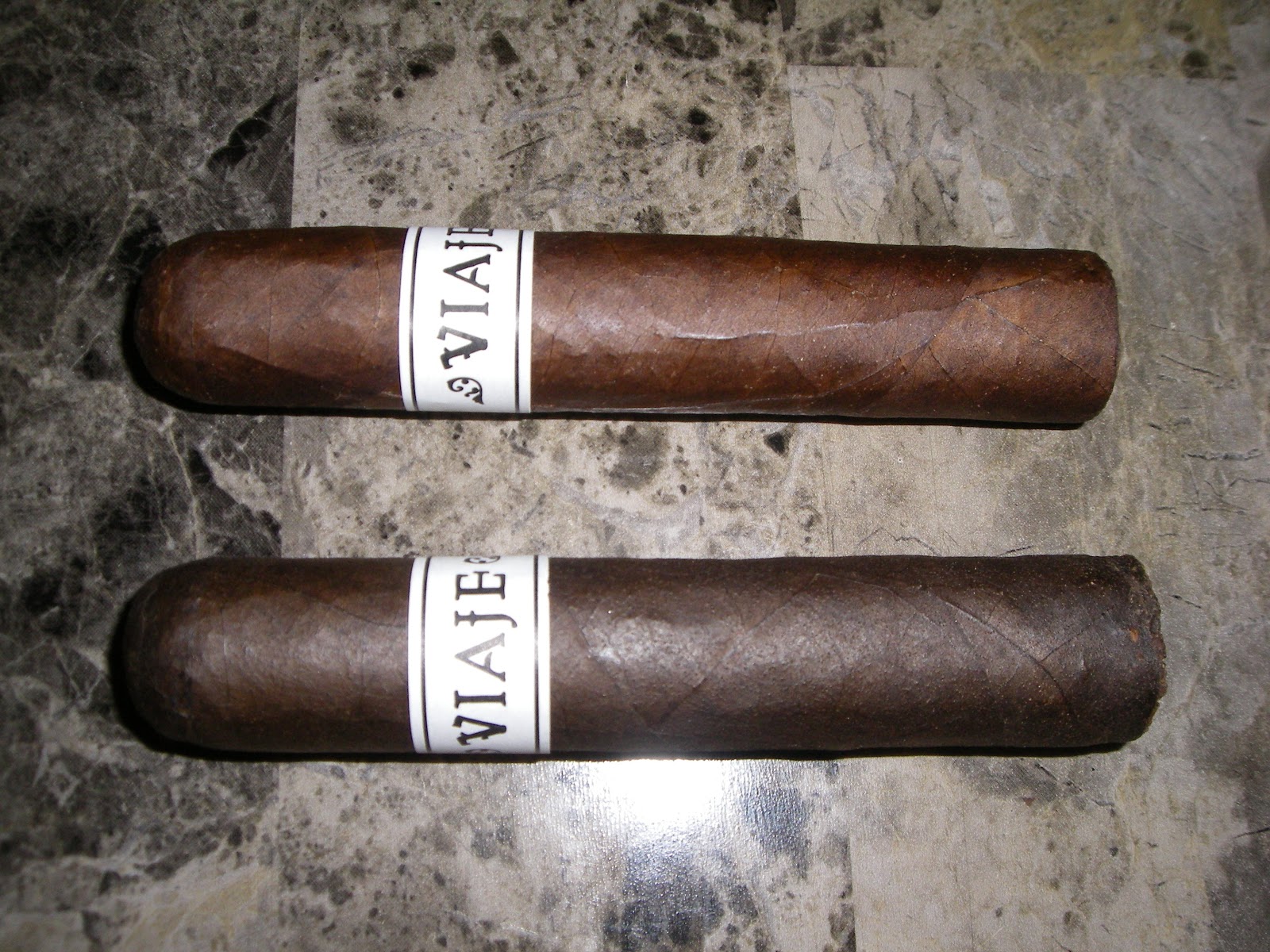 Viaje Stuffed Turkey 2012 Release
Viaje Candy Cane
Farkas did not rule out a return for 2014.  He hinted that now that he has the Viaje Christmas Tree, he may alternate between Viaje Candy Cane and Viaje Christmas Tree every year.  This year he is slating Viaje Candy Cane and a slight iteration of Candy Cane, but he still needs to see if he can pull it off.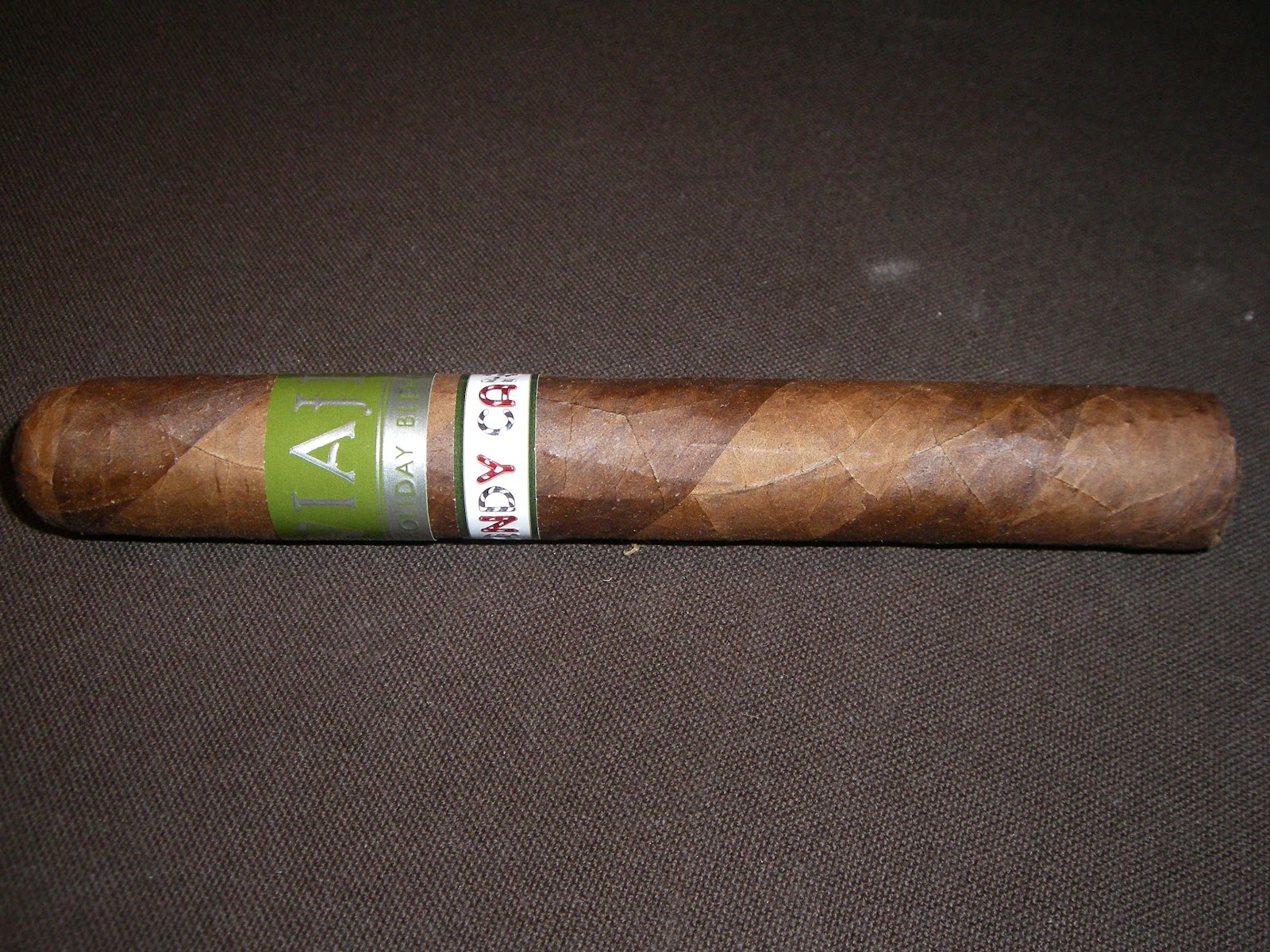 Viaje Candy Cane 2012
Viaje Christmas Tree 2013
IPCPR 2014
Farkas said there are two projects being planned for the 2014 IPCPR Trade Show.  One he described as a collaboration with another tabacalera, but did not elaborate on the details on who it is with or what the project is.  He did say he hopes this can be an ongoing series.  The second project he did not elaborate on details on.Farkas did mention that the Viaje Satori will continue to be an on-going annual release for IPCPR attendees.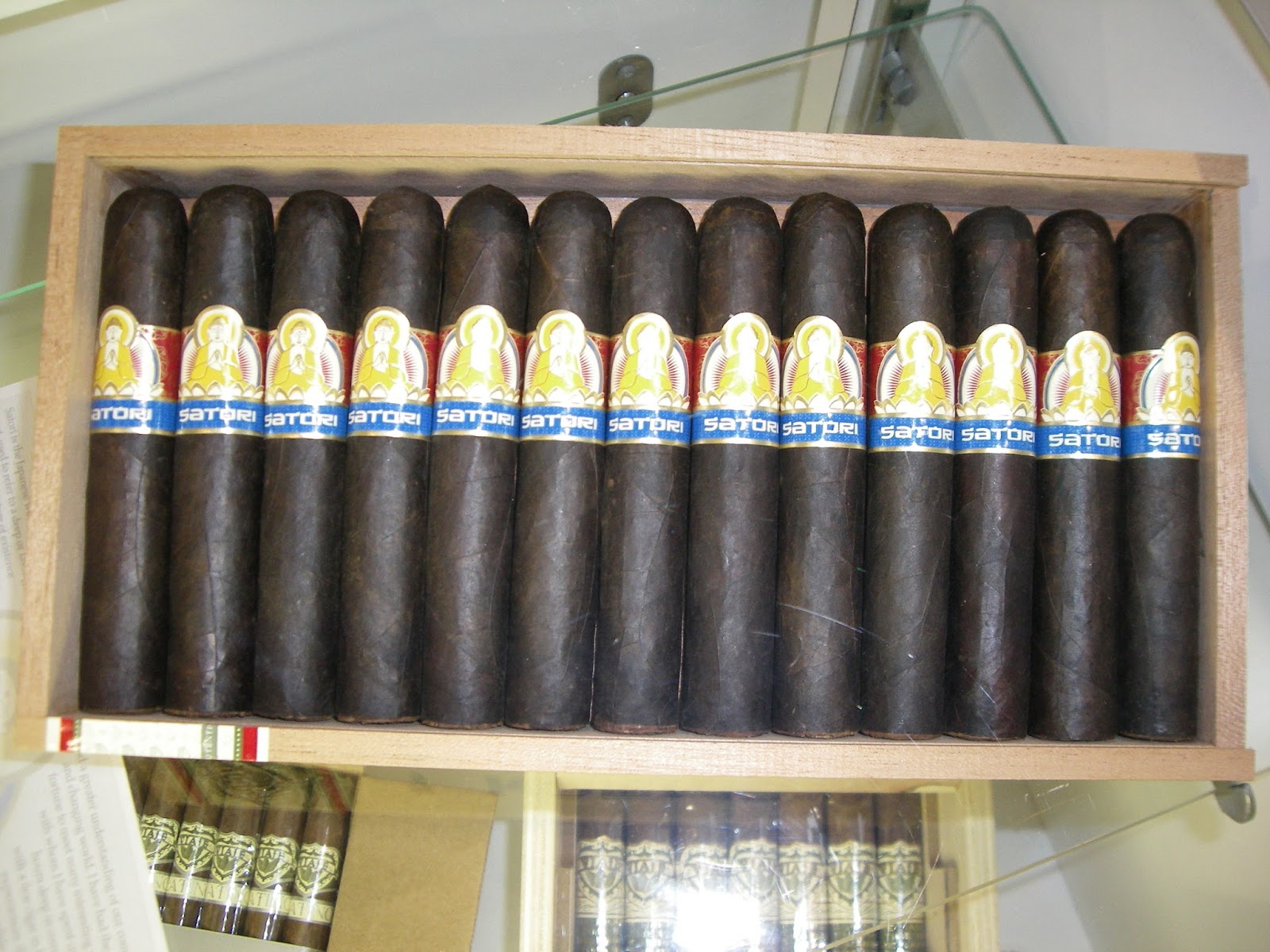 Viaje Satori 2013
Farkas also said that there are no plans for a 2014 installment of the Viaje Collector's Edition. This series was meant to be a one time release of a special vitola that is meant to be a collectible to Viaje enthusiasts.  In 2012, Viaje released the Viaje Oro Collector's Edition.  In 2013, Viaje released the Viaje Exclusivo Double Edged Sword II as the 2013 Collector's Edition.  These installments had been launched at the trade show over the past two years.
Here is the full video of the interview: