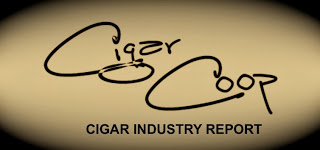 The Cigar Industry Report is a one stop place to catch up on the activity here at Cigar Coop and Stogie Geeks. It is a combination of our news reports, cigar reviews, and assessment updates we do throughout the week. We will also recap what happened on our Stogie Geeks show. Finally, each week we will look back at Cigar Coop history. Look for this report every Saturday morning at 8am Eastern time.


Feature of the Week: Viaje 2014
This week Andre Farkas was our special guest on Stogie Geeks. Andre took us on the "journey" of Viaje over the past seven years – and exclusively shared quite a bit of his plans for 2014. No doubt, Farkas has an exciting year in store as this could be the busiest year to date for the company. We cover information on the Viaje Trifecta, this year's Zombie releases, and more.
News and Previews.
Legislative News
FDA: Six new co-sponsors signed on to HR 792: Tim Grifin [R-Arkansas], Cynthia Lummis, Cynthia [R-Wyoming] , Thomas Petri [R-Wisconsin], Joe Courtney [D-Connecticut], Sean Duffy [R-Wisconsin], and Tim Murphy [R-Pennsylvania]. The count is now at total of 144 co-sponsors (145 total sponsors).
Vermont: The State House has passed a bill sponsored by Rep Bill Frank that expands the number of places where it is illegal to smoke. The bill clarifies the definition of partially enclosed spaces and includes smoking in your car if children are present as well as smoking in hotels. Another amendment to raise the age to buy tobacco from 18 to 21 was withdrawn.
Assessment Update


Stogie Geeks – Episode 86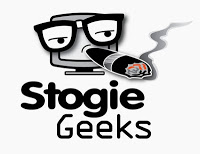 On this date March 1st (including Feb 29, 2012)…