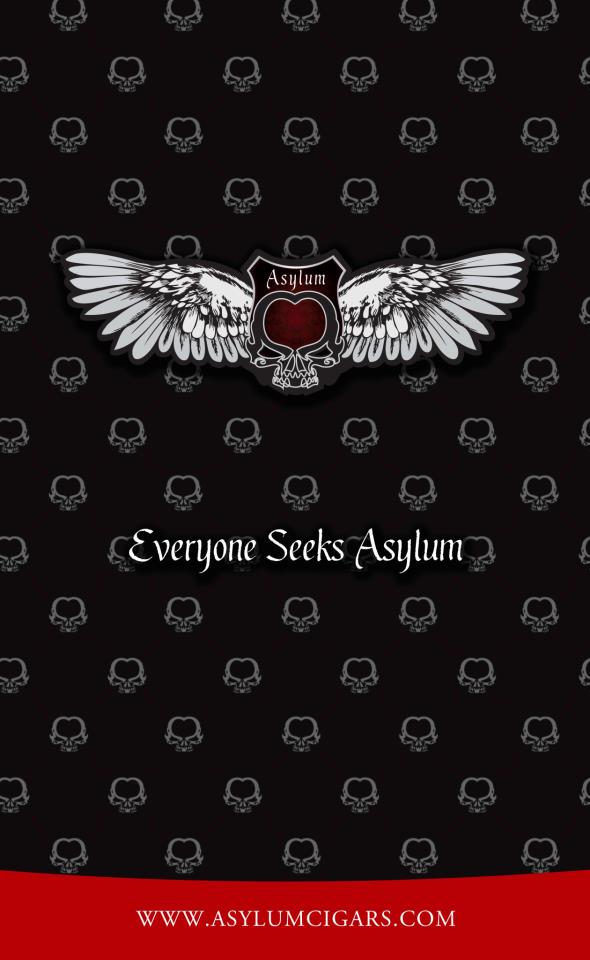 Asylum 13, the line of cigars that made headlines almost a year ago by launching an 80 ring gauge cigars is going in the opposite direction.  The company is planning on introducing a classic 7 x 38 lancero called "99 problems".  The lancero is expected to arrive at retailers third week of March 2014.  The announcement was made in a press release issued by the compan
The name is derived from the fact that the lanceros will be sold in 99 count boxes.  According to the press release, 500 boxes of 99 were prodsuced of this cigar.
In a statement by Asylum Co-Founder Tom Lazuka, "I am more than confident that this Lancero will be the one to unite the masse," says Co-Founder of Asylum Cigars, Tom Lazuka. He went on to express the inherent need for the industry to delve into this traditional sized cigar.
Fabricas Unidas founder Christian Eiroa commented on how the cigar got its name. "Although I have been bugged by many retailers to make this size, I really don't care to make, I make it, but it will be called '99 Problems'," said Eiroa.   The name is a twist in that while it was the retailers who asked Asylum to make this size, there is often resistance to embrace the lancero by many cigar enthusiasts.  Thus the name "99 Problems" refers to the dilemma retailers will face once they get this 99 count box.
Both Eiroa and Lazuka are confident of the blend and what it will deliver in the lancero.  Lazuka reiterates, "This cigar release will be aimed at those that have expressed the need for a more traditional cigar size that creates a harmonious relationship between wrapper, binder, and filler."
At a glance, here is a look at the Asylum 13 line:


Blend Profile

The Asylum 13 99 problems shares the same blend composition as the rest of the Asylum 13 line – namely it is an all-Nicaraguan puro.

Wrapper: Nicaraguan Habano
Binder: Nicaraguan
Filler: Nicaraguan

Vitolas Available

The Asylum 13 99 Problems becomes the fifth in the core Asylum 13 line.
99 Problems: 7 x 38
Seventy: 7 x 70