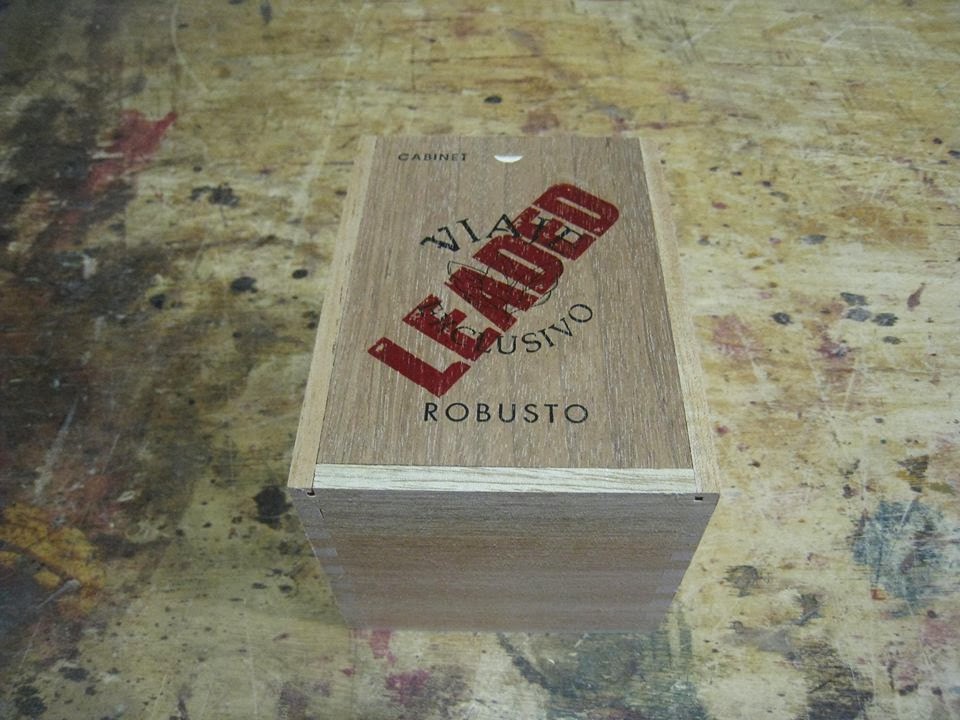 Packaging of Viaje Exclusivo Leaded
(Photo Credit – Viaje Cigars Facebook page)
As we noted back in December, Viaje Cigars will be releasing a new variant under its Exclusivo line. Viaje President Andre Farkas has confirmed to Cigar Coop this new blend, the Viaje Exclusivo Leaded is heading to retailers this month.
Specific details of the blend have not been disclosed, but one thing Farkas has said is that the Viaje Exclusivo Leaded incorporates medio tiempo tobacco into the blend. While ligero is considered the highest priming of a tobacco plant, on some plants there is a higher priming called medio tiempo that grows. This is a leaf that gets the most sunlight and nutrients, so it tends to produce a fuller strength, fuller-bodied cigar. The medio tiempo leaf grows on a small percentage of tobacco plants. The Aganorsa farms in Nicaragua, for which Farkas uses for his blends is known for growing this leaf, thus it makes sense for Farkas to incorporate this into the blend. The original Viaje Exclusivo blend is a Nicaraguan puro featuring a Nicaraguan Criollo wrapper.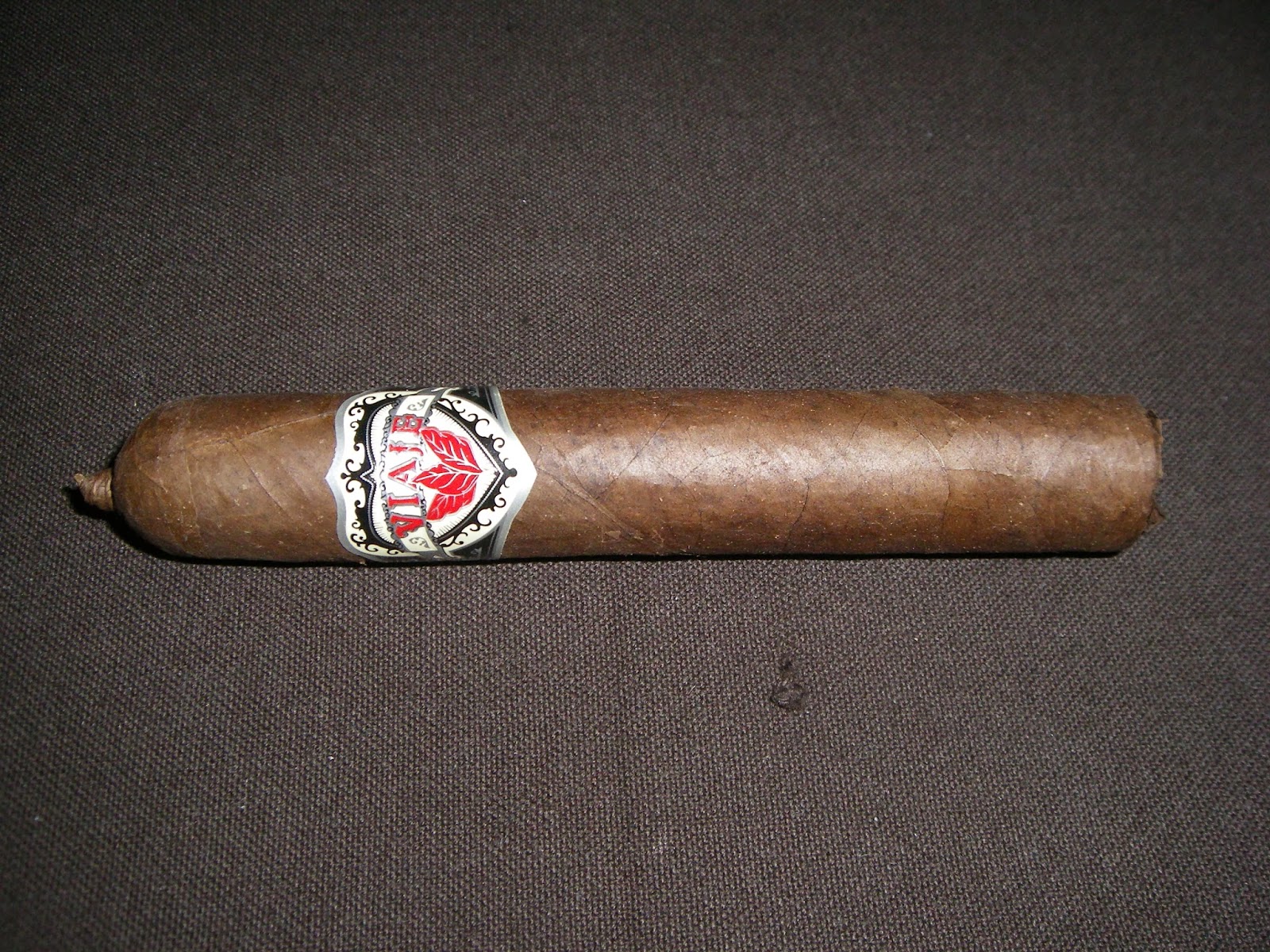 Preproduction Viaje Exclusivo Leaded
(Cigar Coop Photo)
The specific size of the Viaje Exclusivo Leaded has not been disclosed other than it is a robusto. While the final product has not been seen yet, there have been some pre-production samples floating around. These have featured a pig-tail cap and covered foot.
Farkas has also announced a batch of the Viaje Skull and Bones WMD is also shipping in February.