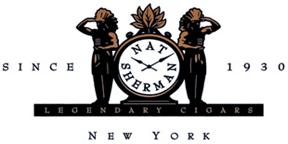 The concept of pairing a cigar with a spirit has been around for quite a while. In this feature story, Michael Herklots, Vice President of Retail & Brand Development has put together a list of ten whiskeys and has looked at ten cigars in his portfolio that will be best paired with them.
A pairing between a cigar and spirit not only provides a good complement between the two, but it also helps provide a combination where you can enjoy both without the flavors of one spilling over to the other.

The pairings by Herklots were inspired by an article in Departures (online) magazine called "New Whiskeys for the New Year". Based on the selections in that article, Herklots looked into his Nat Sherman portfolio to find a cigar that would complement each selection. Finally, Herklots includes some of the "legacy" Nat Sherman cigars and also incorporates the lines that he helped launch since joining Nat Sherman in 2011. Herklots has published on pairings before on his personal blog.
Today, we launch our first feature story around Pairings. We thank Nat Sherman and Michael Herklots for providing Cigar Coop this content and hope you enjoy it.
1. Double Cask Rye, Hillrock Estate Distillery
As one of very few field-to-glass distilleries in the world, Hillrock Estate takes enormous pride in doing everything by hand—and on property. Located in New York's Hudson Valley, Hillrock grows its own organic grain, distills in a custom 250-gallon copper pot still, floor malts in-house (most distilleries buy malt commercially) and bottles every small batch using manpower alone. For its Double Cask Rye($90; 750 ml), which debuted last September in limited single-cask allotments, the distillery finished a two-year-old rye in a secondary cask for an extra six months. Air-dried and heavily charred, the barrel adds caramel, maple and vanilla notes to balance the spiciness of the rye and reduce the bitter tannins that come from kiln-dried oak.
Tasting Notes: Long, warm and sweet, with mint, butterscotch, clove and prune. (Hillrock Estate Distillery)
Cigar Pairing: Nat Sherman Sterling Dalias: A cool creamy smoke with a full body. A subtle spice compliments the whiskey's clove note, while adding a touch of earthiness and a toasty finish. Pay attention to the mint note from the whiskey, as it's enhanced by the cigar.
Nat Sherman Sterling Dalias (5" x 42)
Country: Dominican Republic
Wrapper: Ecuador
Binder: Dominican Republic
Filler: Dominican Republic
Price $340 per box of 25 cigars
In honor of its fifth birthday, American craft-whiskey pioneer Balcones Distilling launched this limited-edition, high-alcohol (128.4-proof) Texas bourbon($95; 750 ml) as a celebratory one-off, releasing it in July and December of last year. As the brand's first full-size single barrel of bourbon (about 300 bottles hit the market), the new offering quickly swept a number of awards and flew off store shelves. The good news is that the immediate success has inspired the distillery to slowly roll out more, so keep your eyes peeled for an additional small release in late 2014.
Country: Nicaragua
Wrapper: Nicaragua
Binder: Nicaragua
Filler: Nicaragua
Price: $168 per box of 21 cigars
This limited-release (1,698 bottles), blended Scotch whisky($300; 700 ml) has a velvety mouth feel, a long finish and a lot of mystery. As the story goes, The General (available in March) is a mix of two different parcels of old, rare, cask-aged blended Scotch whiskies with (reportedly) unknown origins. The two were mixed at a young age and left to mature for several decades in a combination of bourbon and sherry casks. (At the time of their bottling, one parcel was 33 years old and the other 40.) After striking the ideal combination of one-third of the former and two-thirds of the latter, The General was born. Once you try it, the backstory hardly matters. It's an antique whisky well worth the wait.
Country: Dominican
Wrapper: Ecuador
Binder: Dominican
Filler: Dominican
Price: $180 per box of 10 cigars
Aged for 19 years in bourbon barrels, this Speyside single malt($150; 700 ml) gives a friendly salute to members of the American bourbon industry, who have sent their used oak casks to overseas Scotch distillers for years. As the second release in Glenfiddich's Age of Discovery collection (the first one used Madeira casks), this spicy-sweet expression appeared last fall and marks the first time that the award-winning Scotch distillery has used bourbon barrels to fully mature a whisky. The result? A gold medalist in the International Spirits Challenge and one very special single malt.
Country: Dominican
Wrapper: Dominican
Binder: Dominican
Filler: Dominican and Nicaraguan
Price: $264 per box of 24 cigars
Country: Dominican
Wrapper: Connecticut Broadleaf
Binder: Dominican
Filler: Dominican
Price: $131 per box of 25 cigars
Inspired by the poem of the same name by Scottish bard Robert Burns, this limited-edition variant ($300; 700 ml)of the award-winning Cutty Sark 25-year-old blended whisky is as dark and harrowing, long and lingering as the poem itself. (It tells the tale of a drunk coming home late from a pub and the haunting visions he sees on the way.) To complete the experience, each of the 5,000 bottles, which debuted in October last year, comes with a book of more than 50 illustrated scenes inspired by Burns's famous words and painted by the late Scottish artist Alexander Goudie.
Country: Dominican
Wrapper: Honduras
Binder: Dominican
Filler: Dominican and Nicaraguan
Price: $160 per box of 20 cigars
Robert J. Cooper, the man who brought us St-Germain elderflower liqueur in 2007, adds some muscle to his repertoire with this 101.3-proof rye whiskey ($120; 750 ml). Double-distilled from a rare cache of 100-percent aged rye from Canada and bottled at nearly cask strength (meaning it hasn't been diluted much with water), the rye whiskey earns its surprisingly smooth character after maturing for 13 years in newly charred American white-oak barrels. Having exhausted the holdings during the making of the first 25,000 bottles or so, Lock Stock & Barrel has a limited amount of the spicy stuff out there. (It first hit shelves in October 2013.) Rumor has it, however, that Cooper kept a little so he could experiment with a 15-year-old. Be on the lookout for another (even smaller) expression in the near future.
Country: Dominican
Wrapper: Dominican
Binder: DominicanFiller: Dominican and Nicaragua
Price: $210 per box of 24 cigars
It's a rare to see bourbon this old. (Most age from four to six years; ten-and-ups do exist.) Part of the reason has to do with the rate of evaporation while aging—roughly seven to eight percent the first year and three to four percent every year after that—which means there's little left in the barrel at the time of bottling. Lucky for Presidential Select 30-Year-Old Straight Bourbon ($250; 750 ml), its seven barrels had been sitting on a cement floor instead of up in racks, where temperatures are higher and make for faster oxidation and more extraction from the barrel. The location tempered the maturation process, letting this antique whiskey take on a lot of wood influence without losing its complexity, dimension and pleasant sharpness. With about 300 bottles available since December 2013, it is a fairly singular drinking experience—if you can manage to get your hands on it.
Country: Dominican
Wrapper: Connecticut
Binder: Dominican
Filler: Dominican
Price: $118 per box of 20 cigars
As the oldest expression that Redbreast has ever produced, the 21-year-old ($250; 750 ml)is a highlight of Irish whiskey's decade-long comeback. Made using the traditional single-pot still method (Redbreast is one of two distilleries in Ireland to have preserved the practice.), this whiskey upholds a centuries-old style made from a mash of malted and "green" unmalted barley triple-distilled in copper pot stills. Aged in a combination of oloroso sherry casks and bourbon casks, it marks new heights for the category and the heritage brand. Available in March.
Country: Dominican
Wrapper: Honduras
Binder: Dominican
Filler: Dominican and Nicaragua
Price: $210 per box of 24 cigars
Named for the New Orleans bartender who first used rye whiskey in the Sazerac cocktail, this series in the Buffalo Trace Antique Collection is considered the highest-octane spirit of the bunch. The Straight Rye Whiskey($70; 750 ml)—made from a mix of rye, corn and malted barley back in the spring of 2007 and aged for six years in handpicked, charred new white-oak barrels—keeps the spirit's reputation intact. Bottled directly from the cask and unfiltered, the spirit, which debuted last fall, boasts big, complex flavors, great heat and a long finish. It weighs in at a hefty 128.4 proof; a splash of water opens up a dram to a well-crafted, complementary sweetness.
Country: Honduras
Wrapper: Connecticut
Binder: Honduras
Filler: Honduras
Price: $158 per box of 20 cigars