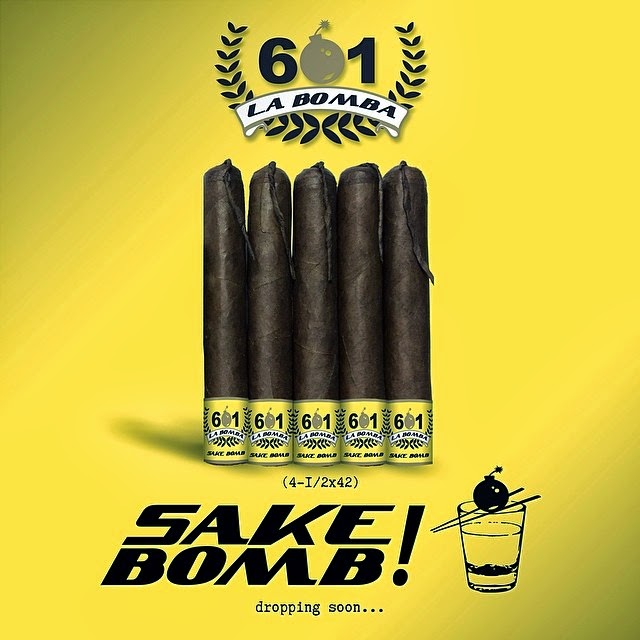 Erik Espinosa President of Espinosa Cigars was a guest on the 3/13/14 edition of Cigar Dojo Smoke Night LIVE and broke news of the release of the 601 La Bomba Sake. This is a 4 1/2 x 42 that is based off the 601 La Bomba line. Information was followed-up on the company's Facebook page tonight.
According to Espinosa, the blend to the 601 La Bomba Sake is not the same as the regular La Bomba. The blend was changed up a bit because of the smaller, thinner size with all of the ligero that was contained in the 601 La Bomba line. The 601 La Bomba Sake will be the sixth frontmark in the line.

Espinosa described the cigar as full-flavored and full-bodied.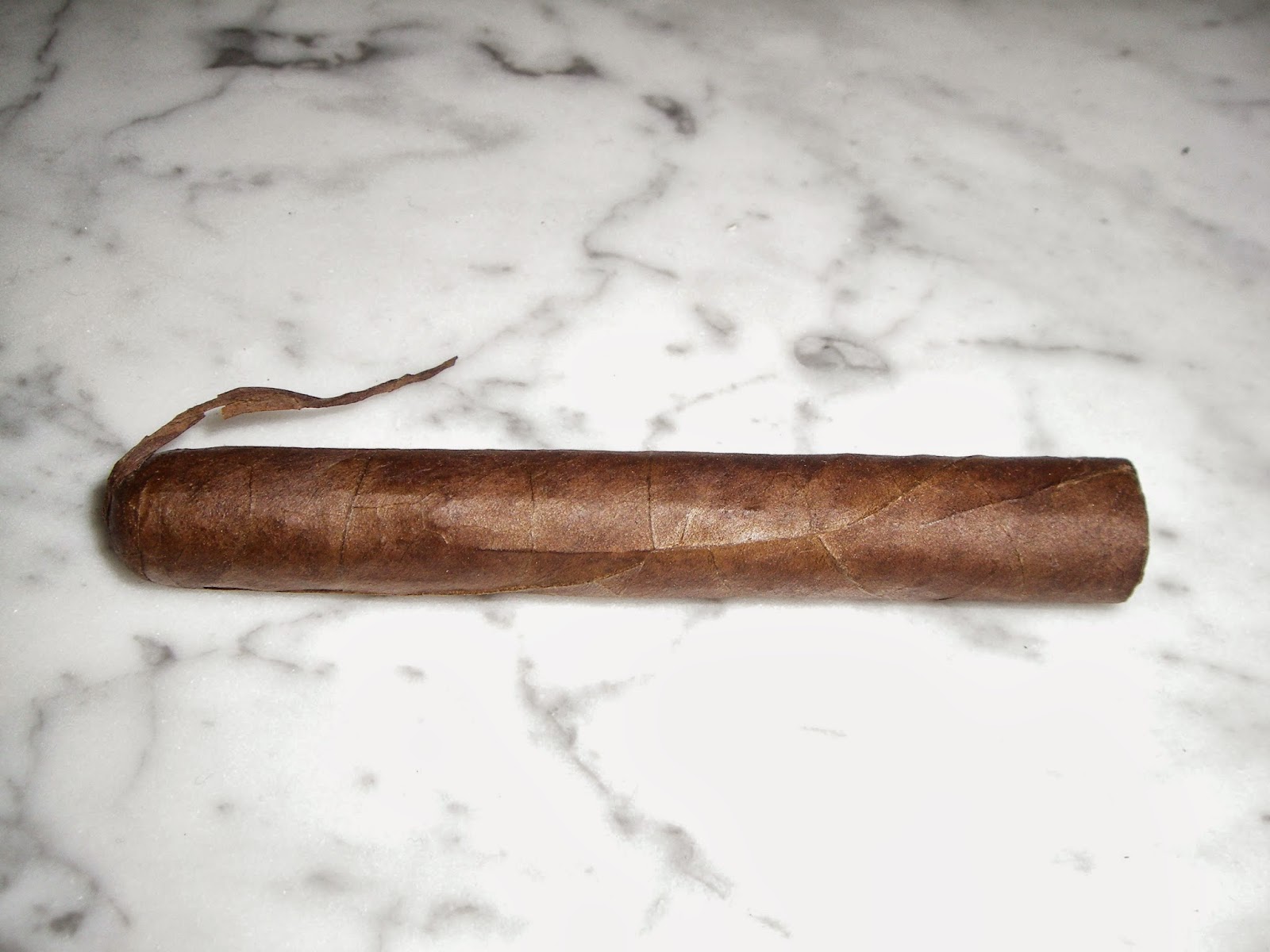 Espinosa 601 La Bomba Sake Bomb (Unbanded Pre-Release)
The 601 La Bomba line has been active since it was absorbed into the Espinosa Cigars portfolio in 2012. Last year, the company introduced its first 7 x 70 vitola called the F-Bomb. In addition to the core line 601 La Bomba, Espinosa Cigars has made two limited edition offshoots – the La Bomba Maduro Warhead and Smoke Inn's soon to be released retail exclusive 601 La Bomba Bunker Buster.
Espinosa says he hopes for another three weeks before the cigar is released as he is awaiting packaging. The cigars will be packaged in ten count boxes.