Assessment Updates will be posted on this web-site to: 1) Assess "pre-review" cigars that were not given a rating or score (typically pre-release cigars); 2) Provide numeric ratings to cigars previously assessed prior to the implementation of the numeric scoring system; 3) Provide a re-assessment and re-score of a previously assessed/score cigars. Today, we provide an assessment rating and score to the Room 101 Collection Two in Roxxo (Short Robusto) size. This was a cigar we did an assessment for in the Sucio (Churchill) frontmark back in February 2014.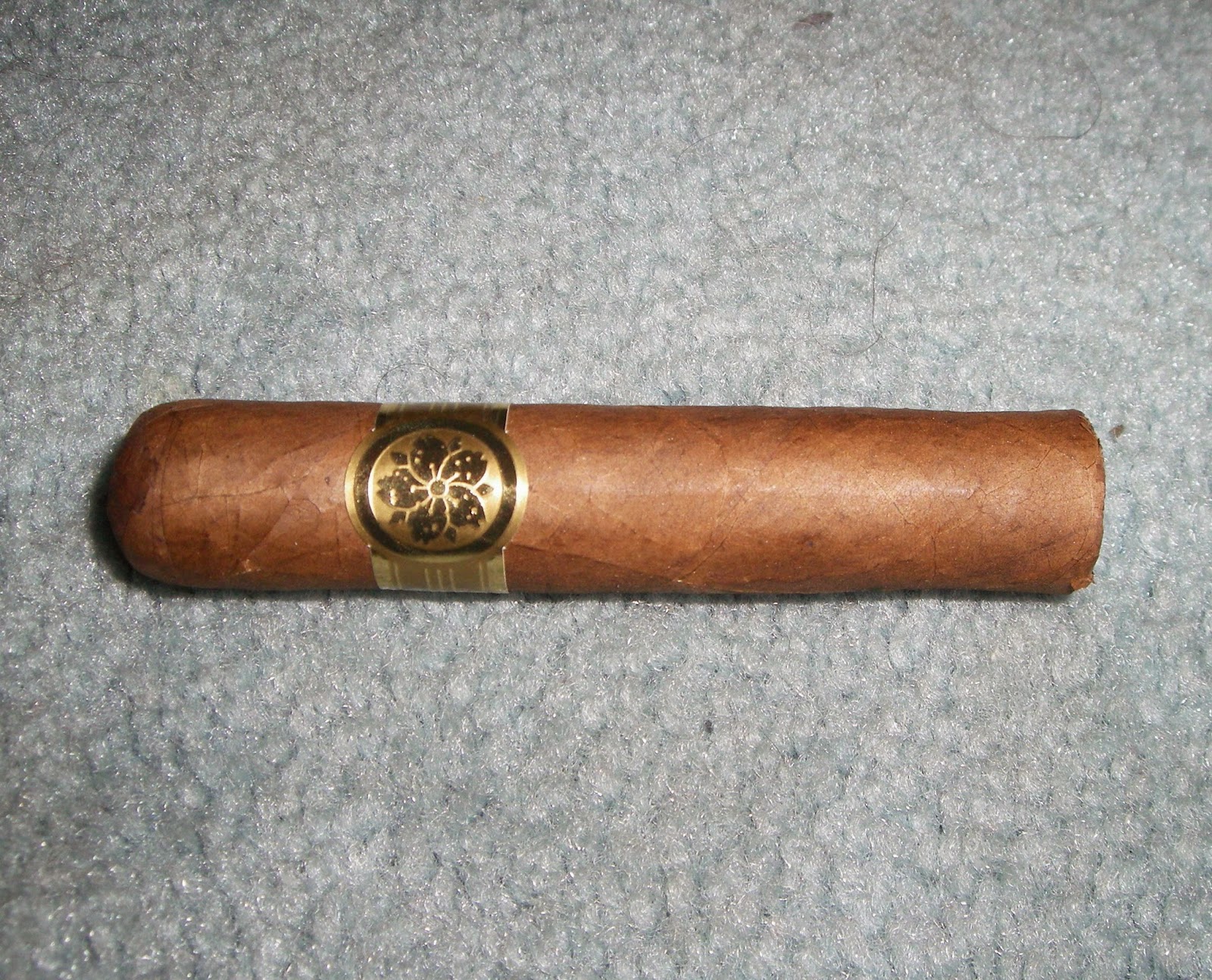 Room 101 Master Collection Two – Roxxo
The Room 101 Master Collection Two is as the name indicates the second blend in Matt Booth's Master Collection line. The Master Collection has been positioned as a more premium line within the Room 101 brand cigar portfolio intended to be a limited edition release. The series made its debut late in 2013 with the Master Collection One with the Master Collection Two following up in February 2014. Today I take a look at the Master Collection Two in the Roxxo frontmark. The Master Collection is known for its unique packaging – and each of the two releases feature a cherry blossom logo. Master Collection Two also has a theme of gold coloring.

The Master Collection Two is a completely different blend than the Master Collection One. It features a Criollo wrapper, a Honduran binder, and a mix of Honduran and Nicaraguan tobaccos in the filler. The Roxxo is a 4 x 48 cigar – shorter than the 7 x 48 Sucio I originally smoked. The other sizes include the Mutante (7 x 38), the Monstro (5 x 60), and the Papi Chulo (4 x 42).
The Roxxo and Sucio did share some parallels. Most notably I detected lemon-grass and black pepper notes on both blends. There also were some differences. The Roxxo seemed to have more of a woody/cedary taste as opposed to the Earthy notes I got on the Sucio. There was a little less in terms of flavor transitions on the Roxxo, but I expected this on a shorter smoke.
In terms of strength and body, the Roxxo mirrors the Sucio as it is a medium strength, medium to full-bodied cigar. The construction was excellent and this was reflected in both the burn an draw.
Overall, I considered the Room 101 Master Collection Two Roxxo to be another excellent addition to the line.
Click here for our original assessment of the Room 10 Master Collection Two in the Sucio format.
Summary
Burn: Excellent
Draw: Excellent
Complexity: Medium
Strength: Medium
Body: Medium to Full
Finish: Good
Assessment: 3.5 – Box Split
Score: 91
References
Price: ~$9.00
Source: Purchased
Stogie Geeks Podcast: n/a
Stogie Feed: n/a