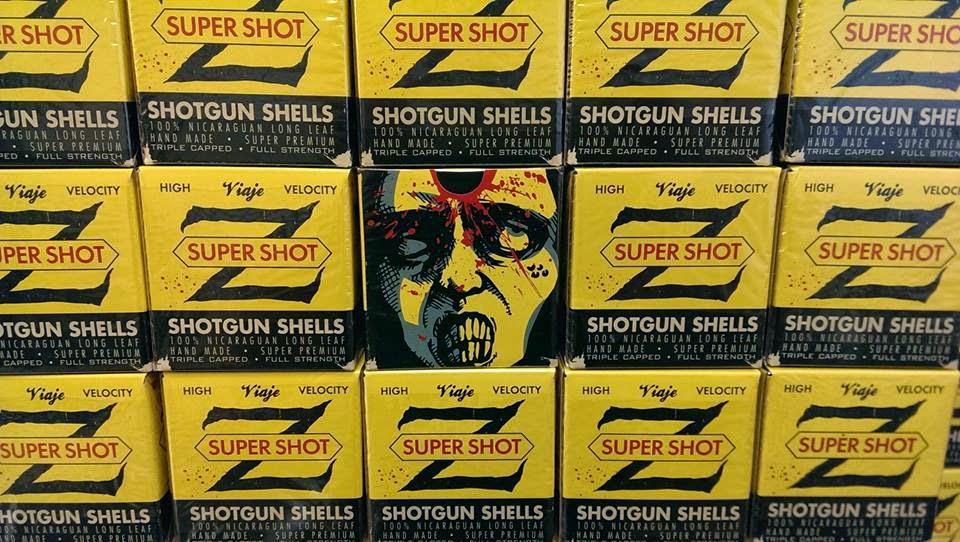 Photo Credit: Viaje Cigars' Facebook page
Back in February, Viaje Cigars President Andre Farkas was a special guest on our Stogie Geeks show and shared many of the details for the 2014 Zombie series. Information on this release has now surfaced on both Farkas' and the company Facebook page.
As Farkas first said on Stogie Geeks, the Zombie 2014 release will consist of a Nicaraguan Criollo blend (Black and Green box) and a Maduro blend (Black and Red box). As in the past this will be an ultra-limited production and go to a small number of retailers. For 2014, this is heading to R. Field in Hawaii, Atlantic Cigars, and the Cigar Republic. Both cigars will have be a 5 x 52 robusto with the tapered foot. The cigars are packaged 20 per box.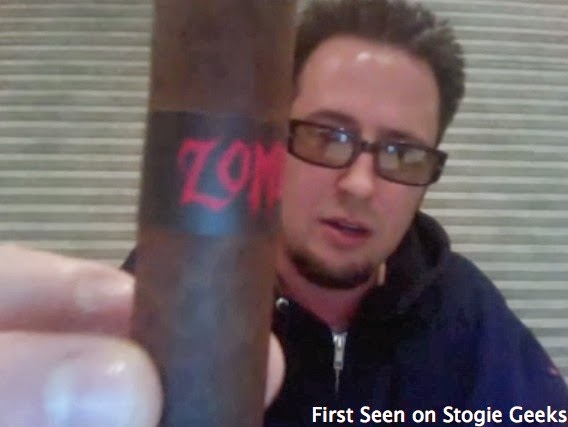 Viaje Zombie 2014 (Maduro)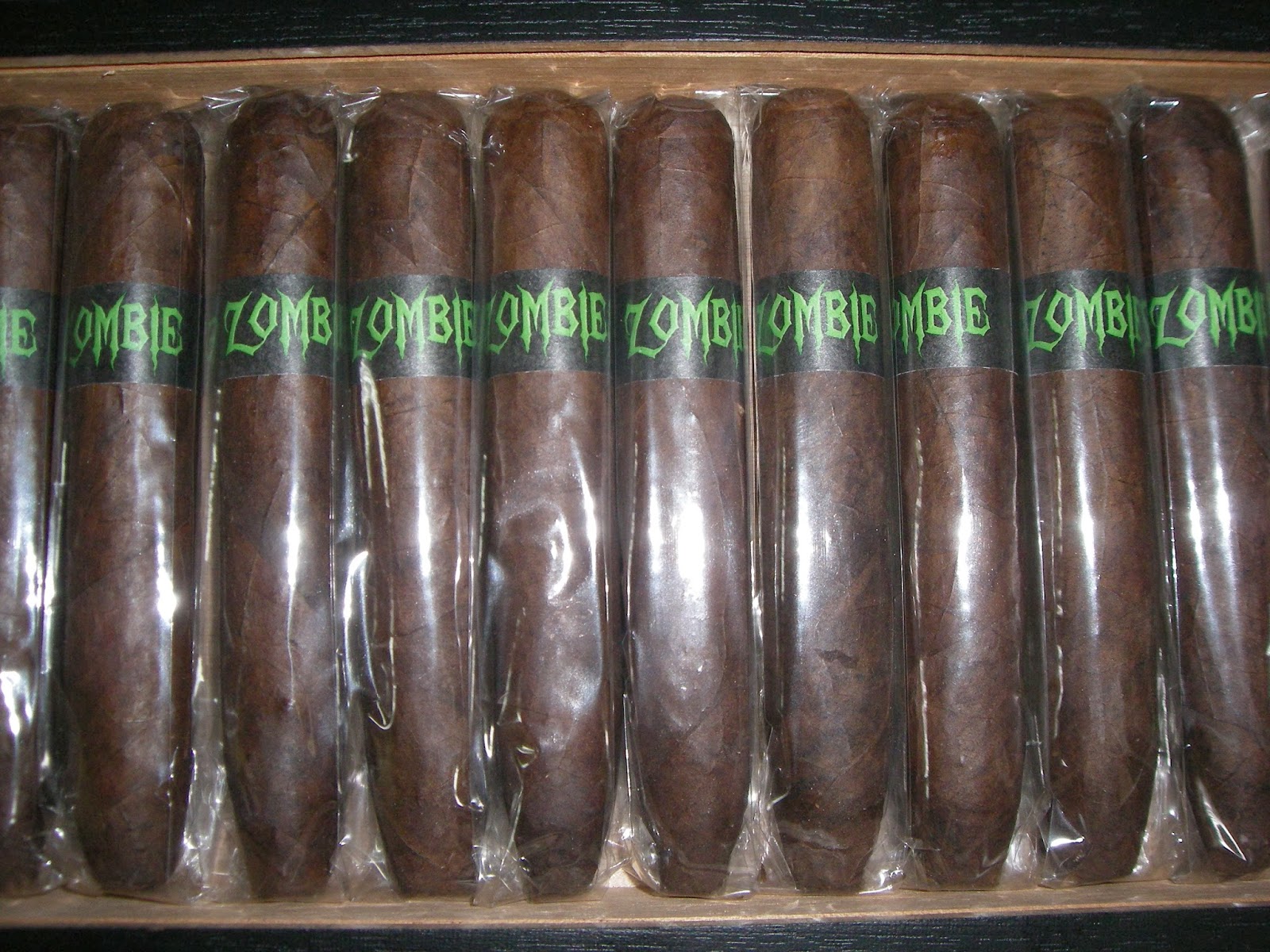 Viaje Zombie 2013 (Criollo)
The company is also releasing a Super Shot version based on the Zombie blend. Farkas told Cigar Coop there will be no changes for the Viaje Zombie Super Shot 2014 from last year's version. It still will be a 3 1/2 x 54 cigar matching the 10 gauge size. The cigars are packaged 25 per box and will be available to authorized Viaje retailers.
The Super Shot series concept comes from brand founder Andre Farkas and his interest in clay shooting. Farkas was hoping to create a short smoke while taking a break in between shooting. The series was released in two sizes in a Criollo wrapper in 2012. In 2013, the series returned with a Criollo, Corojo, a special White Label Project release, and the Zombie blend. The Zombie Super Shot 2014 is the first batch of the Super Shots released this year.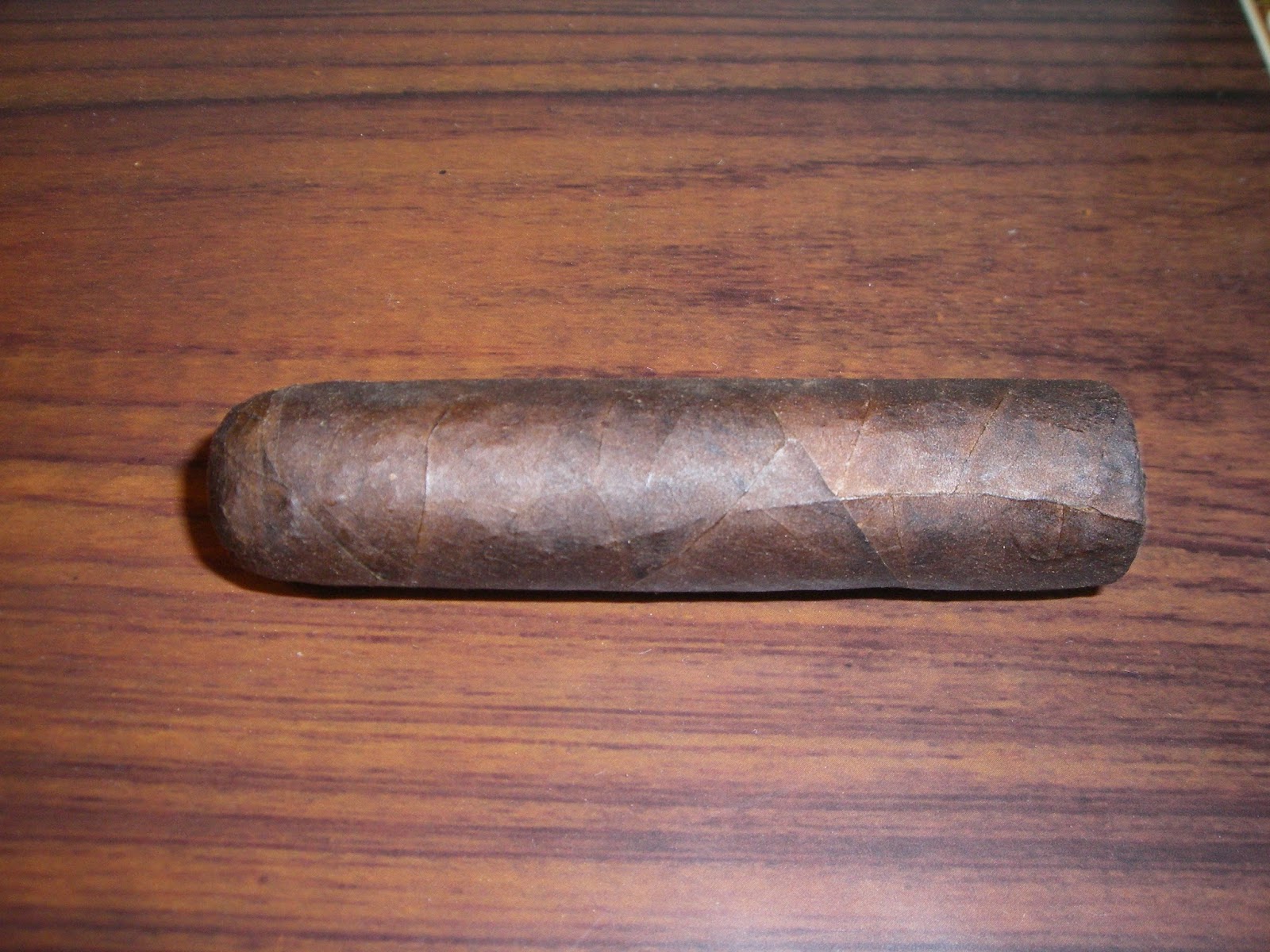 Viaje Zombie Super Shot (2013), the 2014 will
return with no changes
As for the upcoming syringe shaped Viaje Zombie Antidote, another announcement that was first made on Stogie Geeks. Farkas wrote on his Facebook page "Antidote for all those infected arriving next month…………."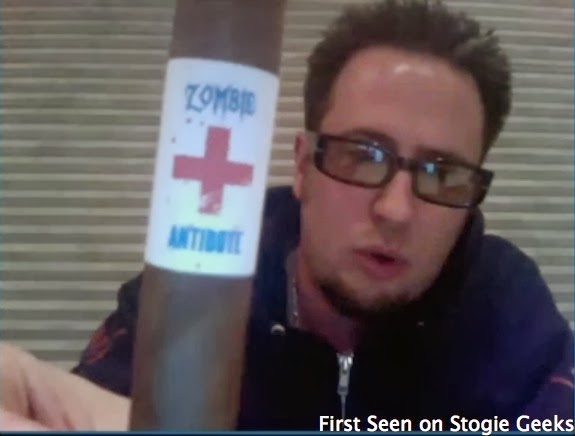 Viaje Zombie Antidote