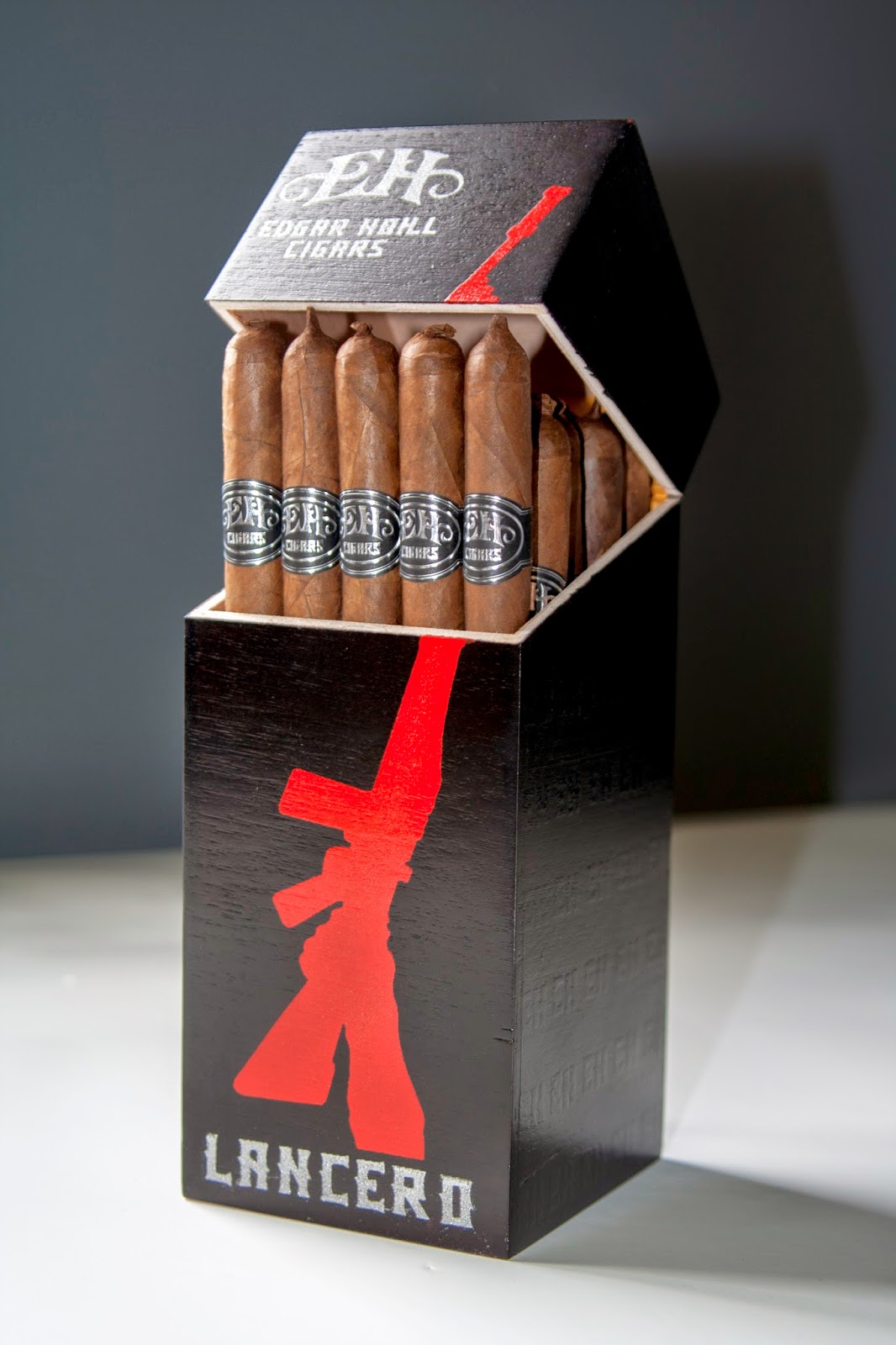 Edgar Hoill Cigars has announced and shipped a new line extension to its EH line of cigars. The EH Lancero becomes the fifth frontmark in the EH line. This was actually soft-launched to attendees at the 2014 DC Tweet Up in Washington, DC this past March. The cigar is described as being available for a "limited engagement".
Edgar Hoill is best known as a photographer for his precision style that became known as "One Shot One Kill". Hoill established a name in the cigar industry in 2012 as he collaborated with Room 101's Matt Booth on the limited release Room 101 OSOK (One Shot One Kill – named for Hoill's style). Late last year, Hoill moved over to Christian Eiroa's CLE Cigars umbrella to have his own brand of cigars called Edgar Hoill Cigars. He would also bring the OSOK name with him and would re-launch a new line of those cigars.

The EH Lancero measures 7 x 38 and becomes the longest and thinnest vitola in the line. The EH line is a line of artesian shaped diadems and figuardos. The Lancero is the first of what can be considered a traditional vitola. It will be packaged in 25 count stand-up boxes. Each cigar will have a price point of $10.00.
At a glance, here is a look at the EH line of cigars.
Blend Profile
Wrapper: Nicaraguan Habano
Binder: Nicaraguan
Filler: Nicaraguan
Vitolas Available
Lancero: 7 x 38
Cultura: 4 1/2 x 38/54 (A vitola that tapers from foot to cap almost a horn-like shape)
Vida: 4 1/2 x 38/52/22 (An unorthodox diadema with a very thin ring gauge by the cap)
Pasion: 6 1/2 x 52/38 (Another unorthodox diadema that has more of a torpedo tip)
Pasion: Box Press 6 1/2 x 52/38 (Box Press version of the Pasion)