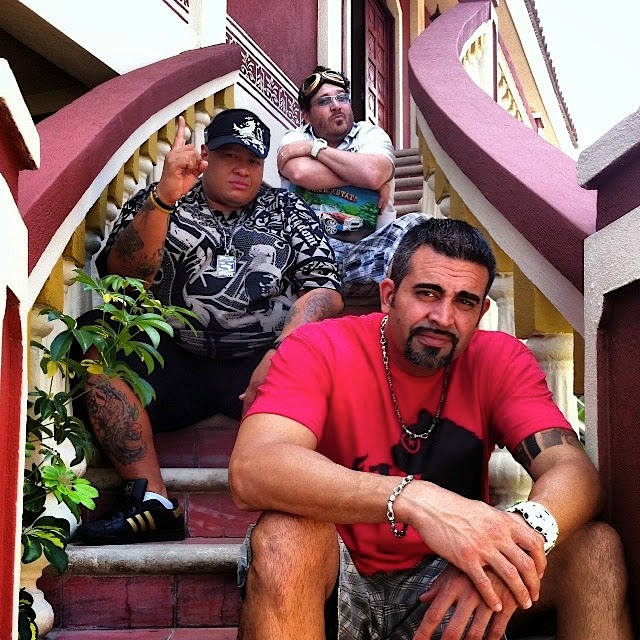 Following the departure of Nicholas Melillo, Drew Estate officially named Willy Herrera the company's Master Blender.
The move had not been unexpected. In fact, on a April 5th appearance on Kiss My Ash Radio, Herrera mentioned how his responsibilities were moving beyond his Herrera Esteli line.
Herrera joined Drew Estate in 2011. He came from El Titan de Bronze, where he worked for eight years running the small iconic factory in Little Havana in Miami, Florida. During his time at El Titan de Bronze, he was involved with tobacco purchasing, production, blending, and quality control.

Herrera was recruited by Drew Estate to create a signature blend incorporating his Cuban heritage and "Cubanesque" blending style. That blend became the Herrera Esteli. The promotion of Herrera to Master Blender becomes the first time someone of Cuban descent has held a top level position with the company.
Jonathan Drew, company co-founder, had this to say about Herrera:
"Authenticity is the key factor that originally attracted the DE shareholders to Willy. I personally know the challenges and skill set necessary to lead a premium cigar factory at all stages of development, fifteen employees to fifteen hundred. Willy has the main ingredients, passion, humility and confidence to achieve great results. It is important for me to clarify that Willy is not in charge of running La Gran Fabrica Drew Estate. His position is a newly created, specific role – built around his greatest talent, Master Blender.
"We intend to challenge Willy in expanding his blending universe, from Liga Privada to Kentucky Fire Cured. This will not be easy for him. Willy will report directly to me, and I am not an easy person to work for. I am very demanding and require absolute excellence when it comes to creativity."
Willy Herrera stated that, "my passion and love for Nicaragua has grown immensely over the past three years. I lived in Nicaragua while we blended our Herrera Esteli line and, during that time, really got to know the people at the factory. I grew to love the country, especially Esteli. This is an incredible opportunity, and it's a dream come true for me to become "Master Blender" of a global company as well respected as Drew Estate. There are many people who have believed in me along this journey, especially my family."