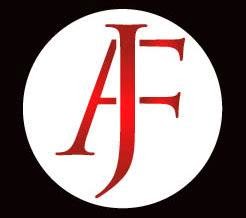 A.J. Fernandez Cigars, known for producing some of the finest cigars in the industry is proud to announce Robbie Streitz as their new Nation Sales Manager. Robbie will manage the sales force from A.J. Fernandez headquarters located in Sunrise, Florida.
Robbie Streitz, a lifetime cigar enthusiast and Southern California native received his start in the tobacco industry when he started his own radio show; the CigaRobbie Radio Show out of WTAN 1340 A.M. The CigarRobbie show's listenership quickly swelled which lead to the shows broadcast in six Southeastern States. Robbie entertained listeners has he hosted dozens of industry notables during his run broadcasting the show.
Robbie turned his love for tobacco into a successful career when he attained the position of Nation Sales Manager of a boutique cigar company. After a successful run, management at A.J. Fernandez Cigars took notice of Robbie's talent and dedication and offered him the head sales position.
Kris Kachaturian managing partner at A.J. Fernandez Cigars said: "We are looking to take A.J. Fernandez Cigars to the next level as we are hard at work putting together the kind of staff that that will focus on customer satisfaction. We believe that Robbie Streitz possess the passion, experience, and dedication to push A.J. Fernandez forward."
Robbie Streitz said: "I am honored to have received this opportunity and look forward as the national sales manager for A.J. Fernandez to building a culture of positive growth by implementing new standards of business. I was the hard working blue collar guy that would hang out in a cigar lounge with my buddies; to work in this industry is a dream for a guy like me. I love my clients and always try to build a better relationship with them through, truth, respect and professionalism. I hope one day I am looked upon as a man that helped this industry."