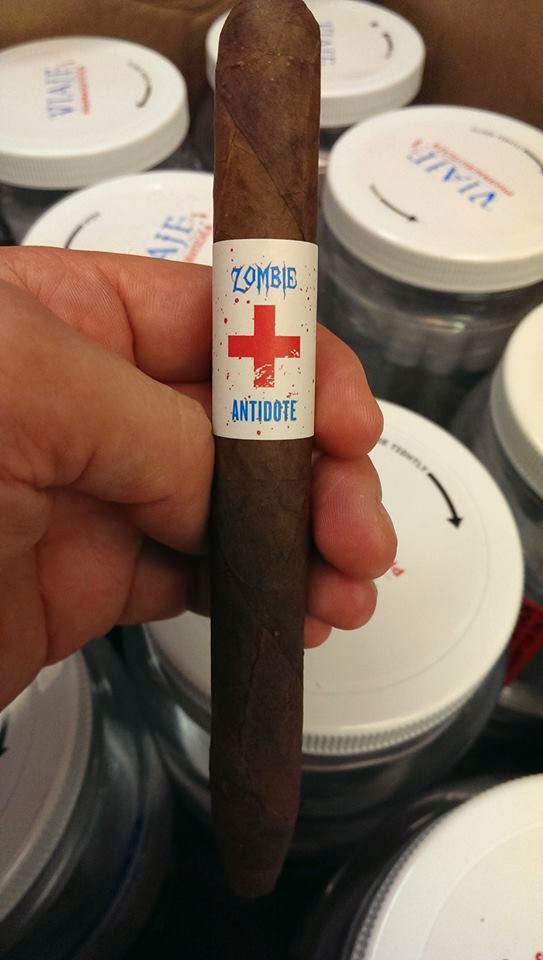 Photo Credit: Andre Farkas
Facebook
One of Viaje's most anticipated releases of the year, the Zombie Antidote has begun to arrive at retailers. The unique prescription jar packaging has been a big buzz in the industry for this release. This past week Viaje President Andre Farkas dropped another piece of news regarding the band – it will only be used for this release.
In a statement on his Facebook page, Farkas said:
A quick note about the bands. These are a limited edition band made specially for this 1st release only. Future releases will NOT feature these bands. We strongly advise those infected to seek treatment immediately!
The Viaje Zombie Antidote is the latest release in Viaje's Zombie series. This particular release is a 6 1/4 x 44 lonsdale sized vitola in the shape of a syringe. News of the Viaje Zombie Antidote was first revealed on Episode 86 of Stogie Geeks in which Farkas was the featured guest of the evening.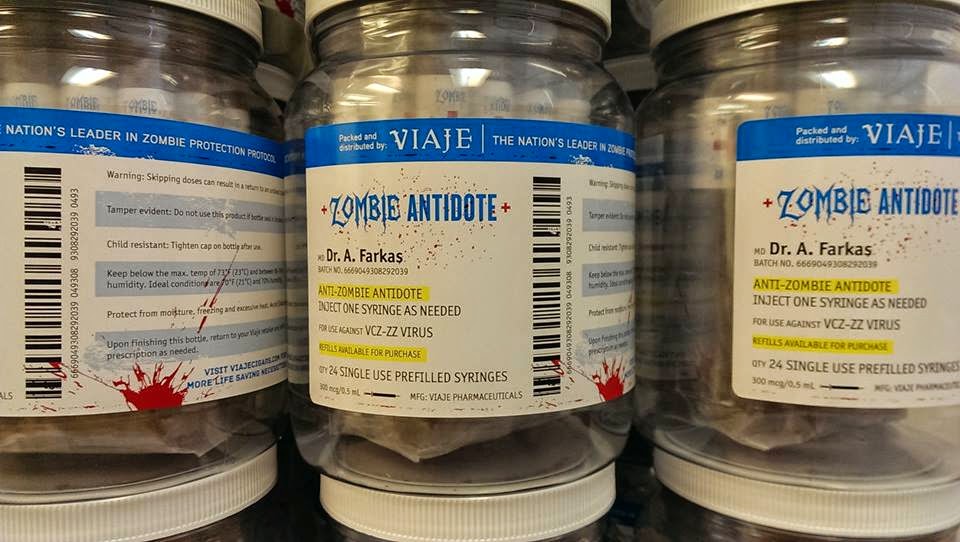 All Photo Credits in this article: Viaje Facebook page