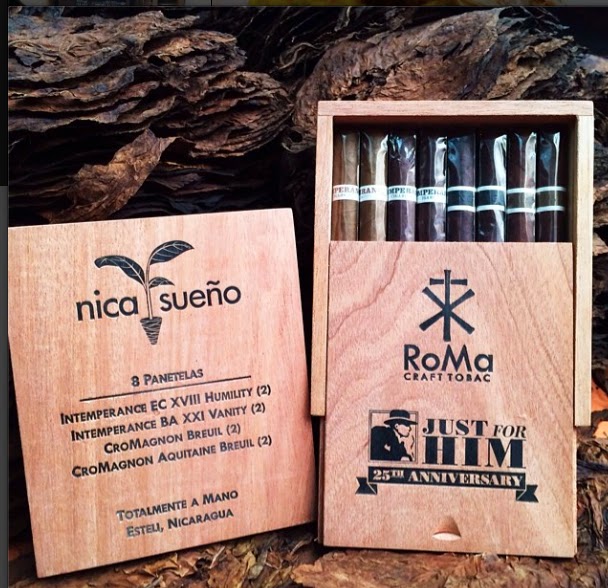 RoMa Craft Tobac's "El Catador de Las Panetelas", a sampler of across the company's regular production lines in a panetela vitola will be heading to Springfield, Missouri retailer "Just for Him". The company also posted a picture of what the packaging will look like.
Back in March, the "El Catador de las Panetelas" project was announced. In that announcement, RoMA Craft Tobac had said this was going to be a store exclusive to one of their retail partners.
The sampler features two cigars in a 5 1/2 x 37 vitola in each of the current each regular production line. Each of these are new vitolas never released before and have also been given new vitola names:

CroMagnon Breuil
Aquitaine Breuil
Intemperance BA XXI Vanity
Intemperance EC XVIII Humility
Pricing is set to be at $54.00 for the eight pack sampler.